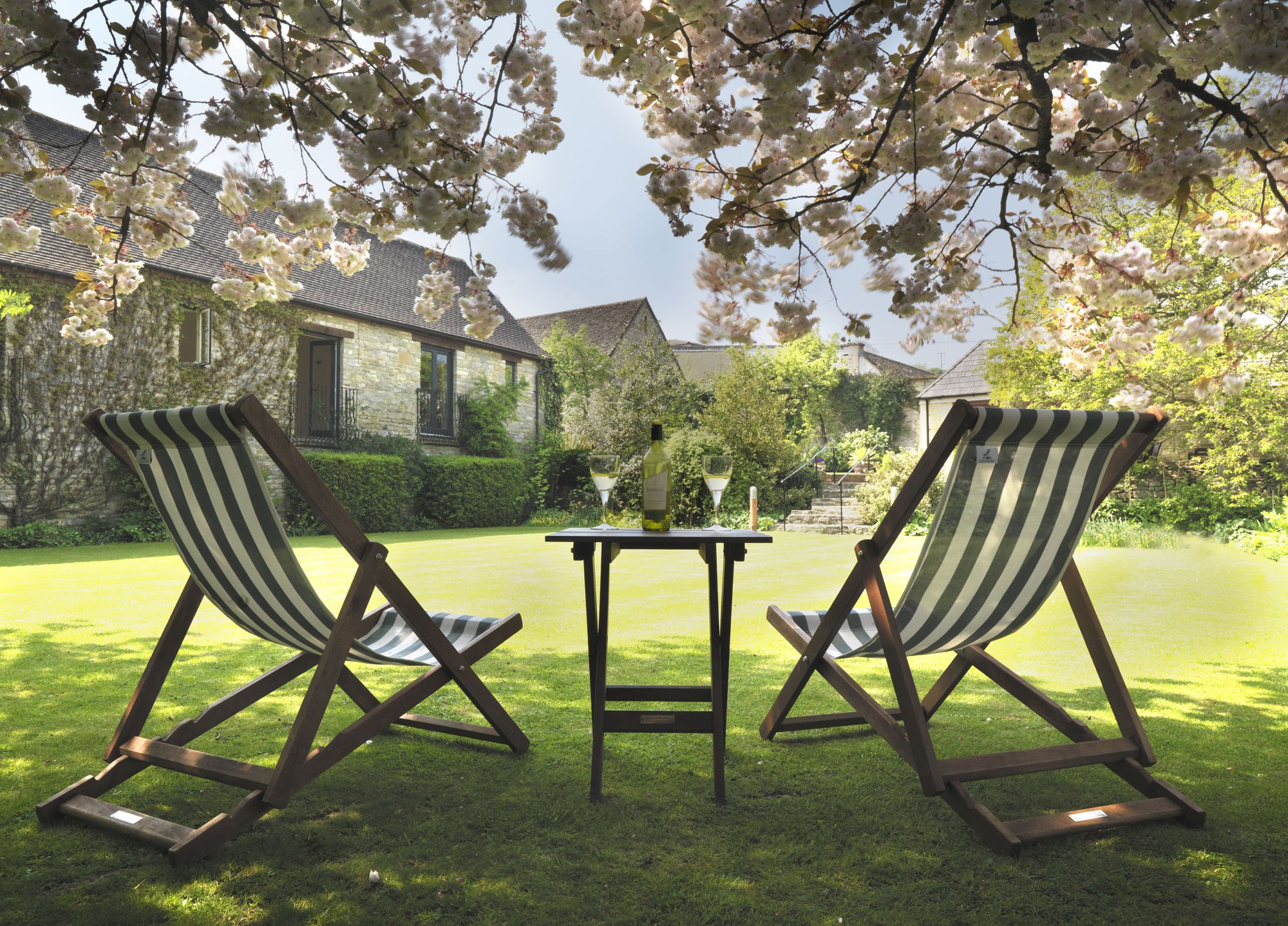 Best of Britain
Once upon a time accommodation in the UK had to be seen to be believed, it was so bad – varying from five-star joints where everyone wore a tie and you could hear a pin drop, to rule-bound B&Bs that hadn't seen a re-furb since the war. With that in mind, the transformation of the accommodation landscape in Britain is all the more remarkable, with a new breed of enthusiastic hosts focused on providing high quality, contemporary accommodation: fabulous old-style pubs with new-style rooms, gloriously romantic boutique B&Bs, and hotels in which nothing is too much trouble but they don't make you feel bad about it. Consider also glamping, which is both affordable and fun – whether you prefer yurts, pods, bell tents or shepherds huts – and we have a large inventory of countrywide self-catering properties, cottages and country houses – hand-selected and all a cut above the average. All in all, there's never been a better time to get out and enjoy the best accommodation Britain has to offer. But don't just take our word for it – browse through some of the fabulous places' we have on the site.
Best Places to Stay in Best Places to Stay in the UK - Cool Places
Britain invented the Bed & Breakfast or B&B – and no one does it better, with thousands of places around the country offering a bed for the night and a hearty breakfast along with the sort of warm welcome you don't always get in a regular hotel. The people who run bed-and-breakfasts are vested not only in their property, but also where they live, so often there's no better introduction to the region and where to go than to stay in a B&B; and the good news is the quality is higher than ever, with lots of new owners opening so-called boutique B&Bs – contemporary places that  are perhaps a bit less formal and more stylish than the average Bed & Breakfast. To find the perfect place for you, browse our list of fabulous B&Bs all over the UK – and come back and tell us all about your trip!
Britain has a fabulous selection of hotels, no question, and you can always find somewhere comfortable to stay. But what if you're after something a little bit special, the sort of place you would return to and recommend to your friends? We have one of the most extensive inventories of UK hotels available online, with everything from stylish boutique hotels to pubs with rooms to cool urban retreats to sprawling country house hotels where nothing is too much trouble.  Browse our detailed list of independent reviews by location, by style or by facilities, and find exactly the right place for your trip. And when you've been, come back and tell us all about it!
It's a fact that more people choose self-catering accommodation when travelling in Britain than any other kind. It's also true that there are literally tens of thousands of self-catering properties in the UK to choose from. You can make things easier if you know precisely where you want to go (ie which town or region), but even then the big national agencies will have literally thousands of options,and these will be supplemented by hundreds more from local operators. In short, finding your perfect self-catering property can be a time-consuming and at times baffling experience. To make things easier we've sourced some of the best self-catering cottages and other properties in every region of the UK, working with the best regional specialists to complement our own research. The result is one of the largest selections of self-catering properties in the UK anywhere, each one independently reviewed and easily browsable with all the details you need – and all in one place so you can browse and compare properties across different regions. Take a look and see what you can find – and when you've been, come back and tell us all about your trip!
It's official – camping is cool again, and luckily Britain has some of the best-equipped and most spectacularly situated sites in the world: campsites on cliifftops, campsites overlooking beaches, in enchanted forests, beside wildflower meadows and idyllic rivers, campsites with pools and and pre-pitched tents, even campsites with campfires for that authentic camping experience. And for those who can't bear the idea of carrying their own tent, let along putting it up, glamping – whether it's in a yurt, a bell tent, a shepherds hut or just a pre-fabricated pod – is more popular than ever. So what are you waiting for? With our partners Cool Camping we've selected some of the best and most unique campsites and glamping sites in the UK. Browse our list and let us know how you get on!
Why stay in a hostel? Well, it's a whole lot cheaper for a start, with prices for a bed in a dormitory usually costing a fraction of even the cheapest hotel. They're sociable places, too, and you may not know this but many of the hostels in England, Scotland and Wales enjoy spectacular scenic locations and often occupy historic buildings that many a top-class hotel would kill for. If you're travelling as a couple or small group, most hotels have private rooms, and quad and triples too – again at a fraction of the price of a hotel room – and most hostels, especially those in the Hostelling International network, are extremely well-equipped, with free wifi, a cafe and bar, games and sports facilities and much more. We've included independent reviews some of the best hostels in the UK – both official HI hostels and independent hostels – so hopefully you'll find exactly what you need. And when you've been, come back and tell us all about it!
uk, places to stay, hotels, b&bs, cottages, hostels, united kingdom, perfect holidays, hotel, cool cottages, boutique, best places to stay uk, places to stay uk, hotels uk, hostels uk, best hotels in the uk at Best of Britain, Find the best places to stay in Britain – hotels, B&Bs, cottages and glamping – expertly chosen by the UK specialists Cool Places.