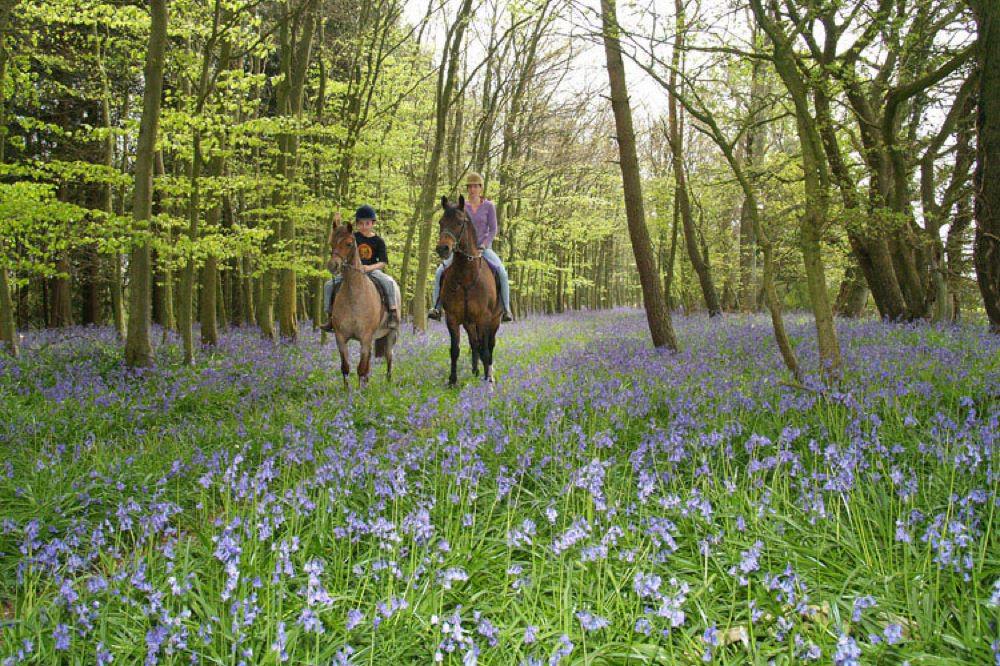 New Forest
A National Park since 2005, the New Forest offers a slice of largely wooded England that has changed little since it was created in 1079. Relatively flat and criss-crossed with gravel tracks, footpaths and even a disused railway, the woodland and open heathland is perfect for walking and cycling. The national park also supports a healthy population of wildlife, including deer and its most famous residents, the New Forest ponies, which roam at will. The forest also flanks a large section of coast, and although much of it is outside the park proper, you'll find some great beaches and harbour towns nearby. The best of these is Lymington, once a haunt of smugglers and now a yachties' favourite and gateway to the Isle of Wight. As for places to stay, there are some fabulous luxury hotels tucked away in the woodlands, many with spa, hot tubs, and restaurants. There are also some well-publicised boutique hotels and some excellently situated B&Bs, and of course there's always camping available in the forest itself, although it is worth booking early as many of the campsites are low density to avoid fire risks. The advantage of this however, is the extra space for the campers themselves.
Best Places to Stay in New Forest Holidays – Accommodation and Places to Stay in the New Forest I Cool Places
Best Places to Stay in New Forest
After a day of walking around the sights of the New Forest, it's incredibly easy to find a classic country pub. Most are located near fantastic walking and cycling routes, and many specialise in locally brewed ales and ciders, as well as classic rustic dishes using New Forest produce. Try a proper ploughman's lunch at the Royal Oak  or homemade pastries from one of the many cafes or delis. As regards restaurants, it's wise itto head into one of the towns such as Lymington, where fresh seafood can be tried as places such as Pebble Beach .
The clue is in the name. The New Forest is not exactly a place you go for retail therapy, and you won't find any shopping centres or big brand chains around here. However, in one or two of the small villages around there are small independent stores mostly selling good quality local goods. The tiny village of Burley specialises in shops about witchcraft (yes, really), while the village of Beaulieu is graced with traditional shops, an inn, teashop and deli with amazing freshly sourced food.
The core attraction of the New Forest for visitors is the area itself, and in particular its opportunities for walking, ranging from trails for the casual rambler all the way to the hardcore hiker. The Forest is also one of the UK's top cycling destinations, both on road and off, with a huge numbers of places to hire bikes for those who don't want to bring their own. For sightseers, the old villages and towns themselves have a lot to offer, as do the many beautiful parks which are perfect for a picnic or a short walk.  For those with kids, there is an endless supply of outdoor activities to keep the little ones busy, from seeing endangered animals at the New Forest Wildlife Park to clambering around in the trees at Go Ape!
new forest, lymington, brockenhurst, hampshire, south east, england, uk, guide, destination, travel, planet, uk, hotels, bars, restaurants, places, offers, united kingdom, seaside, countryside, sightseeing, walking, hiking, isle of wight, places to stay, places to eat, pubs, gastropub, guesthouse, hotels, B&B, luxury hotels, country house hotel, at New Forest, The New Forest's Coolest Places to Stay – selected by Cool Places