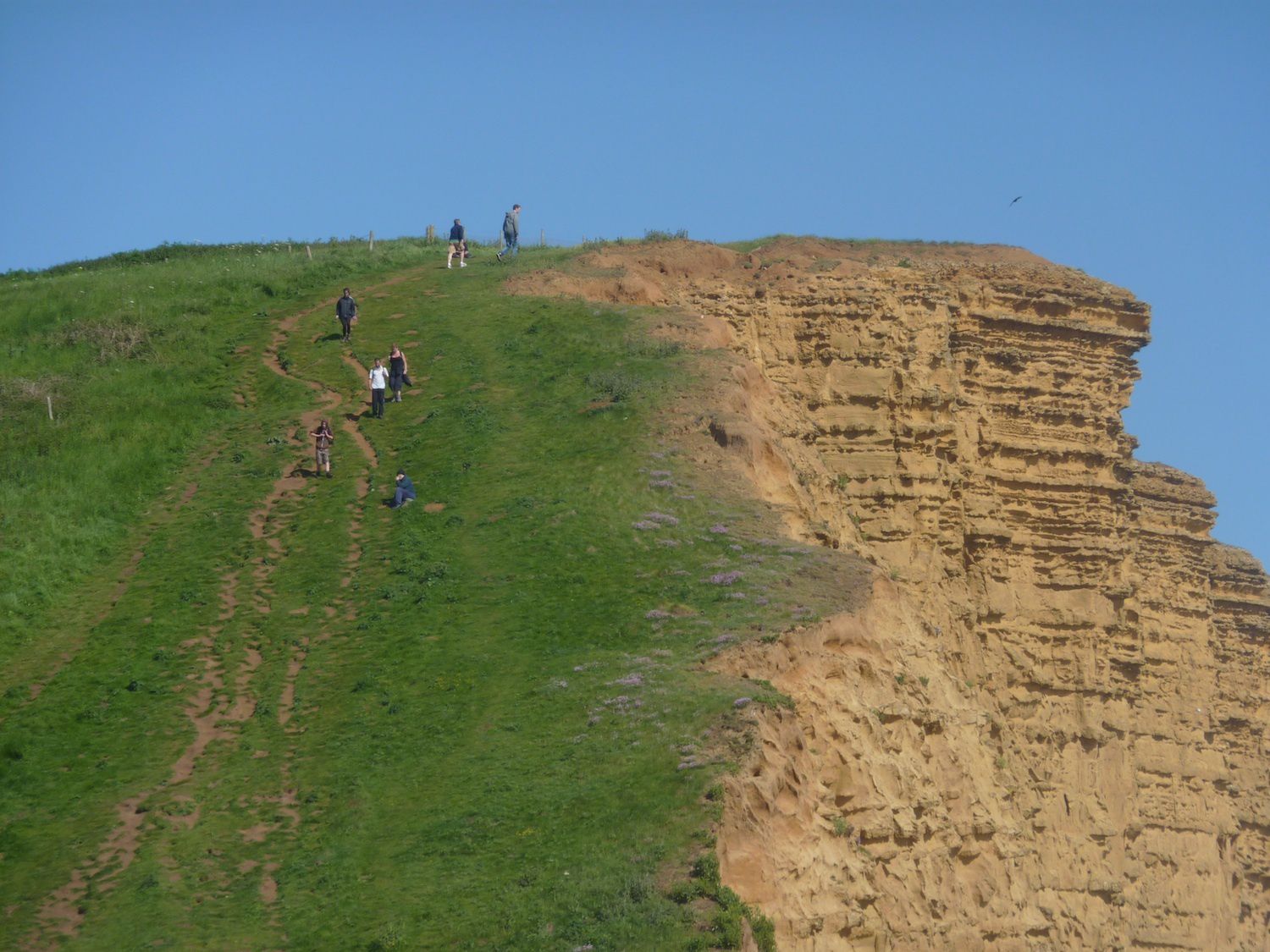 Dorset
Bordering Devon to west, Somerset and Wilshire to the north and Hampshire to the east, Dorset is often the first real taste of the West Country for many, and it doesn't disappoint. It's a county that inspires fierce loyalties, not only for its spectacular coastline, but for the unhurried pace of its interior, which for the most part is as rural an area as you'll find in England. The coastline is actually a World Heritage Site, mainly for its unique geology, and one way to explore the so-called Jurassic Coast is along the Southwest Coast Path, which starts its long 630-mile  journey in Dorset. The conurbation of Bournemouth & Poole is about the closest the county gets to an urban centre (you can't really count the quiet county town of Dorchester), with its spectacular natural harbour sheltered by Brownsea Island and wonderful beaches on both sides, including the beautiful National-Trust-owned sands at Studland Bay, reachable by ferry from posh Sandbanks. At the other end of Dorset's coast lies picturesque Lyme Regis, known for its fossils and literary associations, and, in between, the rock formations of Lulworth Cove and Durdle Door and the lively resort of Weymouth, along with smaller resorts like Burton Bradstock and West Bay, and the long pebble strand of Chesil Beach, which stretches between the two. Hotels in Dorset include some beautifully situated country houses, not to mention boutique hotel options in Bournemouth and a stock of cosy yet contemporary B&Bs,  Dorset also has a good concentration of holiday cottages and self-catering options, making it a perfect place to live out that thatched, roses-round-the-door fantasy.
Best Places to Stay in Dorset Holidays – Accommodation and Places to Stay in Dorset I Cool Places
Best Places to Stay in Dorset
It's tourist territory, so you can sometimes eat badly in Dorset. But like so much of the West Country if you know where to go you can eat superbly well too. Pubs have upped their game and now often serve menus that vary from the basic but delicious to gastropub fare that's on a par with any restaurant. Seafood and fish is fresh and plentiful, and many restaurants nowadays  serve excellent Modern British cuisine using local ingredients sourced from Dorset suppliers.
One of the nice things about Dorset is its almost entirely non-urban nature, with the result that chainstores and shopping centres are relatively thin on the ground. Instead attractive fishing towns such as Lyme Regis have no shortage of galleries and gift shops to peruse, while the lively Bridport market is a great place to rummage. Inland, there are farm shops selling their own meat, vegetables and homemade jams and pickles, while the harbourfront at West Bay is the spot to pick up fresh fish. Bear in mind also that some of the world's oldest artefacts can be picked up at the many fossil shops in Lyme Regis, where hoards of gems, fossils, crystals and amber appeal to children and serious collectors alike. For serious, more mainstream shopping, Bournemouth has more than enough to satisfy most people, as well as unique places like the Poole pottery factory shop on the quayside. 
There is perhaps no county in the UK that has such a concentration of things to do and see as Dorset. Its main attraction is undoubtedly its dramatic coastline, with its excellent beaches and towering cliffs, small coves and the 18-mile-long pebble bank of Chesil Beach, along with famous natural landmarks like Old Harry Rocks, Durdle Door and Lulworth Cove, and the fossils that can be found in the west at Lyme and nearby Charmouth. There are traditional bucket-and-spade resorts, too, like Weymouth, with its long sandy beach, and the fishing town of Lyme Regis on the boder with Devon, with its steep, cobbled streets and bustling harbour. There are great walks along the coast and inland, and no shortage of watersports, such as diving, kayaking and sailing, while inland, the countryside is dotted with pretty thatched villages, castles and hill-forts, and bustling market towns such as Bridport and the ancient county town of Dorchester, just outside of which you can visit the home of Thomas Hardy.
dorset, united kingdom, england, cool places, lyme regis, studland, sandbanks, national trust, south west coast path, beaches, seaside, jurassic coast, fossils, swimming, walking, cycling, places to eat, places to stay, things to see, hotels, cafes, bars at Dorset, Dorset's Coolest Places to Stay – selected by Cool Places