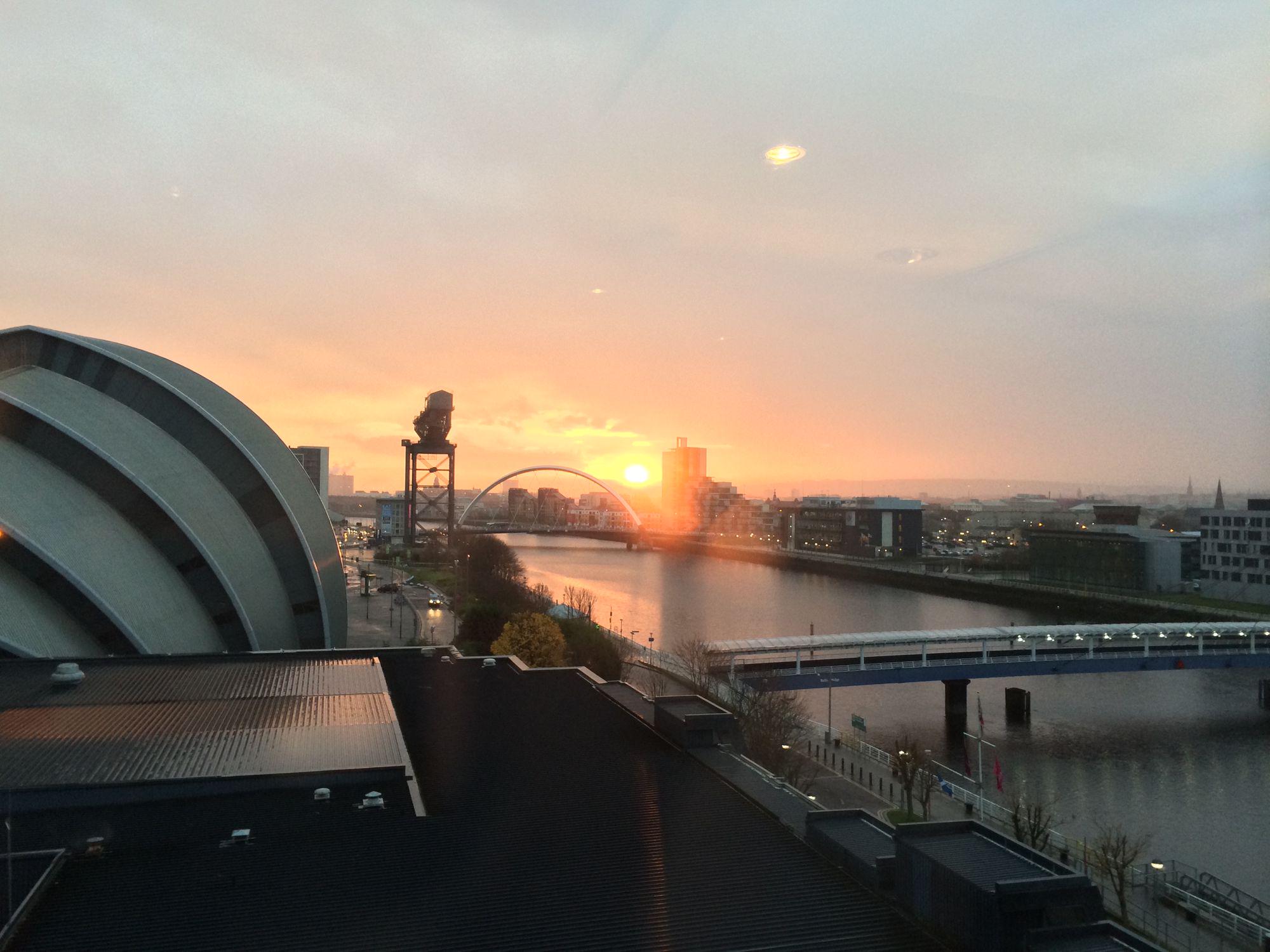 Glasgow
Scotland's largest city is a thrilling hub of creativity, the birthplace of such eclectic talents as Charles Rennie Mackintosh and Billy Connolly, with a palpable energy to its Celtic tinged culture that ripples through the grand Georgian and Victorian streets. It is a dynamic and diverse metropolis, where the new forest of glass and steel reflects medieval cathedrals, and 19th century merchant houses vie for attention with avant garde creations. This wealth of architecture is home to world-class galleries and museums, chic cafés and stylish restaurants, as well as what the famously stylish Glaswegians insist is the finest choice of shops in the UK outside London. Glasgow did not even have a tourist office until the 1980s, but as European City of Culture in 1990 and host of the Commonwealth Games in 2014 it was propelled it into the spotlight and today the self-styled 'Scotland with Style' is emerging as one of Europe's hottest and most vibrant city break destinations. It is not difficult to find some truly special place to stay, including boutique hotels and luxury conversions in historic spaces, such as Hotel Indigo in the old power station or Frasers Suites in the Merchant City quarter. Such hotels and apartments are most typical of Glasgow but if you find yourself on a tight budget, as with any city, the price range is wide and there is something for all, regardless of whether it's a self-catering option, a backpackers' hostel or one of many city B&Bs.
Best Places to Stay in Glasgow Holidays – Accommodation and Places to Stay in Glasgow I Cool Places
Best Places to Stay in Glasgow
As Scotland's biggest city, Glasgow is a cosmopolitan melting pot which boasts a fantastic range of restaurants, cafes and takeaways. The social diversity of the city is reflected in the food and whatever your taste you're guaranteed to find something that suits. Don't be fooled by Glasgow's notoriety as the city of obesity either, sure you may be able to sample the local delicacy of a deep-fried mars bar, but if you're keen for a healthy deli or simple cup of tea then there are options aplenty. At night the city really comes alive with the steady beat of nightclubs and bars bustling with the student population. There is also a good range of live music venues which once birthed the likes of Biffy Clyro, Travis, Lulu and Texas.
If you're looking for a little retail therapy in Scotland, than Glasgow is the place to go, in fact, it is the UK's largest and most successful shopping location outside the London's West End. With everything from small boutique stores and independent specialists to mainstream brands and top designer labels, the streets of Glasgow are becoming renowned as one of the UKs most stylish shopping Meccas. The revitalised city centre is often referred to as 'the style mile', a square mile core that is largely pedestrianised and bustling with people weighed down by shopping bags. To escape the crowds there are plenty of side-street gems selling quirky goods that you won't find amongst the highstreet giants.
Glasgow's industrial past, in particular its ship building hey-day, has left relics that now populate the various museums or, in the case of the Finnieston Crane, stand as a landmark that towers over the city. These different museums that hark back to Scotland's fascinating history are juxtaposed with modern architecture and an ever growing contemporary art scene that can be found amongst galleries in the city centre. New sporting facilities, in time for the 2014 Commonwealth Games, means there are plenty of local facilities for those interested in a more active holiday, however, you fancy breaking out of the crowds, then there are two national parks just a half hours drive away, with the rugged terrain and deep lochs that characterise the famous scottish countryside.
glasgow, scotland, uk, cool, places, guide, reviews, pictures, city, cultural, art, shopping, restaurants, bars, pubs, hotels, accommodation , united kingdom, city of glasgow at Glasgow, Glasgow's Coolest Places to Stay – selected by Cool Places