B&Bs in the UK
Britain invented the Bed & Breakfast or B&B – and no one does it better, with thousands of places around the country offering a bed for the night and a hearty breakfast along with the sort of warm welcome you don't always get in a regular hotel. The people who run bed-and-breakfasts are vested not only in their property, but also where they live, so often there's no better introduction to the region and where to go than to stay in a B&B; and the good news is the quality is higher than ever, with lots of new owners opening so-called boutique B&Bs – contemporary places that  are perhaps a bit less formal and more stylish than the average Bed & Breakfast. To find the perfect place for you, check out the best B&Bs England, Scotland and Wales below – and come back and tell us all about your trip!
Best UK B&Bs from Cool Places UK (places to stay including breakfast)
B&Bs in the Countryside
The majority of the population of the UK lives in a town or city, so it's little wonder that we all like to get out to the countryside from time to time, and that the one of the most popular ways to do so is in a rural Bed & Breakfast, where we can really pretend we're at one with nature a short while. We have a great selection of country B&Bs in the country, in all sorts of appealing locations all over the UK, including some of the best countryside B&Bs in England. Whether it's in a picturesque rural village a short walk from the pub or in the middle of nowhere, we reckon we'll definitely to have something to tempt you.
Boutique B&Bs
The Bed & Breakfast has been with us in the UK for a long time, but in common with other kinds of accommodation it has raised its game over recent years, with owners laying on a range of features that often wouldn't disgrace a high-end small hotel. The Bed bit of the equation in boutique B&Bs is often well-chosen and a lot more comfortable than in days gone by; decor is crisp and contemporary; and refurbished en-suite bathrooms feature posh toiletries, power showers and even robes. And the breakfast? There is more of an emphasis on quality here too, with good cooking and locally-sourced ingredients the norm and presentation worthy of a gourmet restaurant. Welcome to the world of the Boutique B&B: small but perfectly formed.
Budget B&Bs
Sometimes you just want an affordable bed for the night, and Britain's B&Bs have always been a good budget option, with lots of places around the country offering decent, simple rooms in good locations with a delicious breakfast thrown in as well. That in mind, we've selected a few high quality B&Bs around the country that won't break the bank.
i
Holidays in Keswick
Holidays in Cumbria
Holidays in North West England
Holidays in England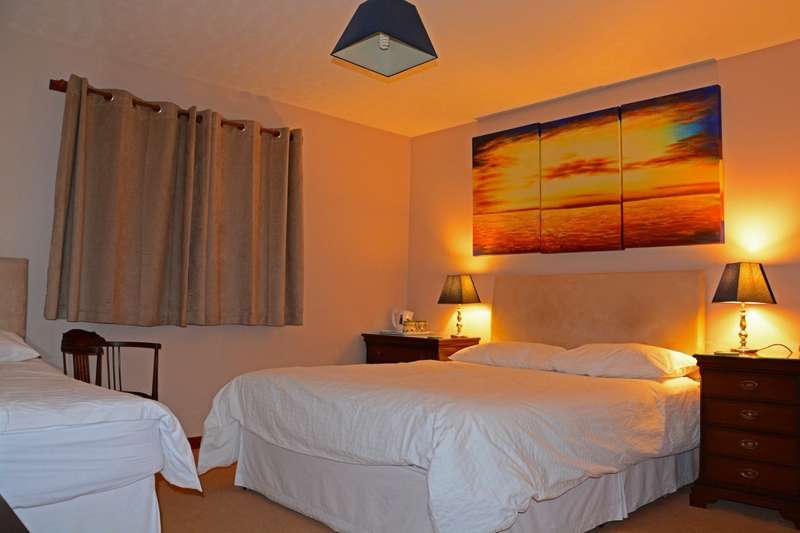 i
Holidays in Inverness-shire
Holidays in Highlands
Holidays in Scotland
Farmhouse B&Bs
The best way to really feel like you're in the heart of the countryside is to stay in one of Britain's farmhouse B&Bs. There are B&B rooms for rent on working farms all over the country, either staying in the farmhouse itself, barn conversions or other outbuildings, and they're a great option, not least because the ingredients for your breakfast are right on your doorstep! Browse our range of alternatives.
Seaside
We all like to get a glimpse of the sea from time to time, and there's often nowhere better to stay in the UK than in a Bed & Breakfast by the sea. We have a great selection of seaside B&Bs to choose from, of the both traditional and boutique variety. Whether you're looking for somewhere in the heart of a resort with everything on hand, or somewhere perched on top of a cliff in the middle of nowhere, we're pretty sure we'll have something to tempt you.
Town & City
You might not think of staying in a B&B when you're planning a city or weekend break, but the fact is B&Bs often enjoy some of the best and most central locations in UK towns and cities. Not only that they're usually cheaper and the owners are on hand to give a friendly insight into the best bits of their home patch – advice that is often pure gold dust. So check out our selection of cool city B&Bs and start planning your trip.
Traditional B&Bs
The British have come up with a lot of great concepts over the years but not many have been as successful – or as widely copied – as the traditional Bed & Breakfast: simple places to stay where affable owners rent rooms in their house or an annexe and make you a sumptuous breakfast in the morning. Of course the B&B has come a long way over the years, and en-suite bathrooms, toiletries and TVs are the rule rather than the exception these days. What hasn't changed is the characterful accommodation, not to mention the owners themselves, who are very much part of the package – and usually far better advocates for their city or region than a chain hotel could ever be.
england b&bs uk bed and breakfast boutique b&bs boutique guesthouses budget places to stay budget accommodation chintz at B&Bs in the UK, The best B&Bs – expertly chosen by Cool Places – ranging from boutique bed and breakfasts and remote B&Bs to dog-friendly B&Bs.