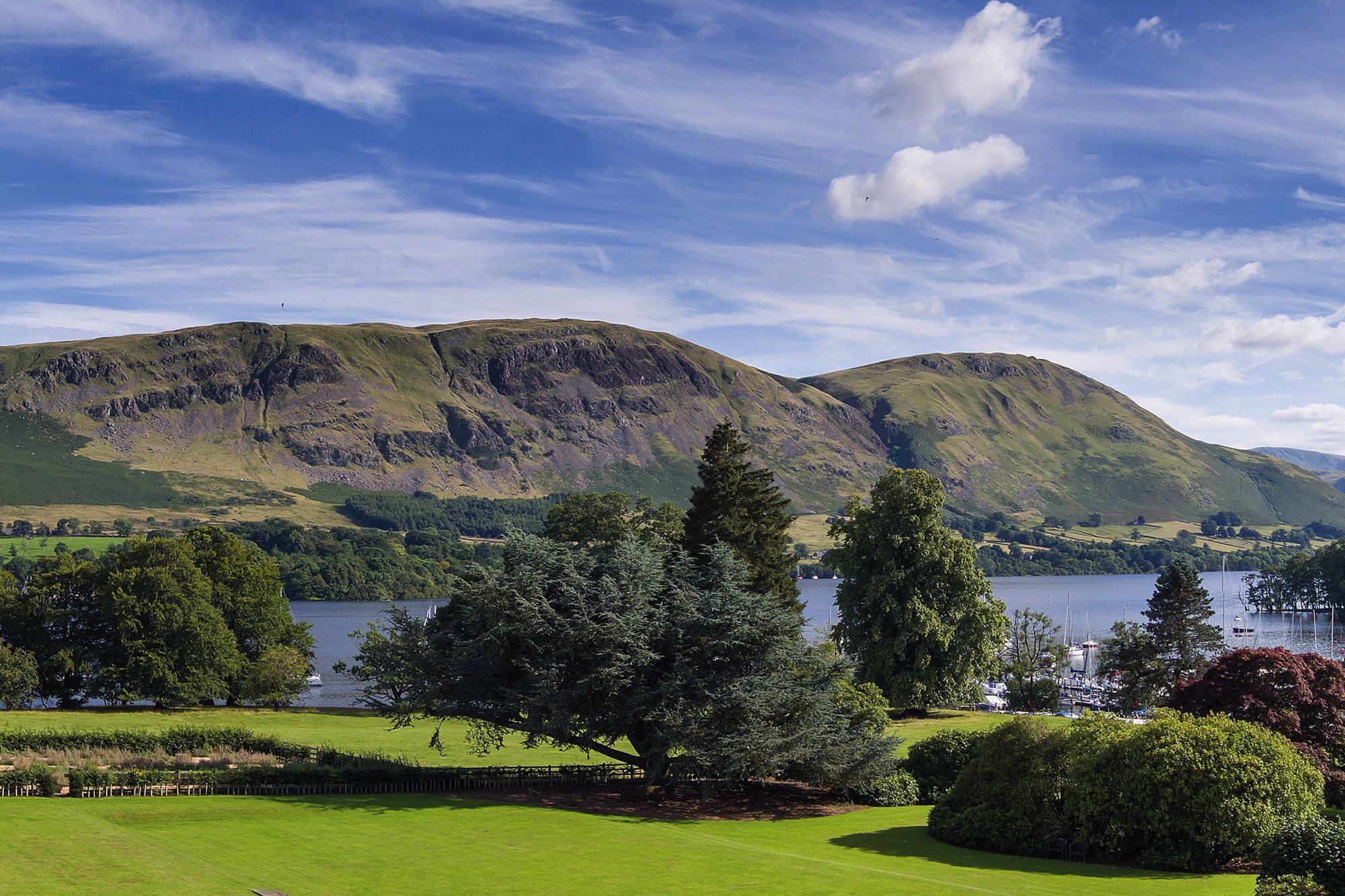 Cumbria
Cumbria is one of the most sparsely populated counties in England and is characterised by lakes, mountains and swathes of romantic countryside, criss-crossed with flint walls. With the majority of the area covered by the Lake District National Park, it is a prime destination for anyone who loves the outdoors and adventurous activities, and thus hotels in Cumbria are plentiful and generally of good quality. This green and largely peaceful landscape is also dotted with top restaurants, rustic inns and pubs, luxury hotels and cosy B&Bs, so on those rainy days, when you just don't feel like venturing out, you'll easily find a roaring fire and comfortable armchair. With almost 16 million visitors every year, Cumbria is not exactly tourist-free and in the summer months expect the cute villages, where the likes of William Wordsworth and Beatrix Potter once lived, to be bustling with other visitors. The upshot, however, is great facilities and helpful information wherever you go, but if you're still set on leaving the world behind, then slip on your walking boots and head for the hills and valleys, home to England's tallest mountain (Scafell Pike) and largest lake (Windermere). Outdoor enthusiasts will find a great selection of glampsites in the Lakes – dare we say, the best in the UK? – and you'll be sure to have great views when you wake up each morning!
Best Places to Stay in Cumbria Holidays – Accommodation and Places to Stay in Cumbria I Cool Places
In Cumbria, most of the eateries are traditional English pubs and restaurants with hearty meals and a selection of ales. Cumbria is not unused to tourism and the atmosphere of the pubs will make you feel welcome, regardless of your muddy boots or dripping raincoats. There are a range of different foods to suit everyone's taste and for lighter lunches the small villages have plenty of cafes and tea rooms.

There are many places to shop when visiting Cumbria and despite most settlements being very small there are shops in every nook and cranny to keep you occupied. In most villages there are a few good outdoors stores to invest in new hiking or mountain biking gear as well as top camping equipment. Alternatively if its gifts or memorabilia you're after there are loads of independent, boutique shops selling everything from handmade knitwear, to organic foodstuffs or arts and crafts from local artists. There really is an eclectic mix but almost everything you find on sale will be inspired, in some way, by the place itself, Cumbria and its memorable landscape.

Cumbria is not short of activities and sights to keep you occupied, with a scenic coast line and a national park which contains England's highest mountain and largest lake, it is the dream location for outdoor enthusiasts. The result is activity centres that cater for all ages, watersport facilities and boat hire, and miles upon miles of footpaths to roam. If, on the other hand, you'd prefer a more relaxing affair, then the quiet charm of this scenic county, combined with its rich history, makes it a prime location for drifting into ages past with countless museums and sites of interest. Visit the home of Beatrix Potter or William Wordsworth to reflect on Cumbria's strong influences on their work, or head north towards the Scottish border where centuries of battles between the English and Celts has contributed landmarks such as Carlisle Castle, Furness Abbey and Haddrian's Wall.
cumbria, england, uk, northwest, united kingdom, bed and breakfast, beatrix potter, wordsworth, country hotels, b&bs, good pubs, good cafes, places to eat, places to stay, self catering, the lake district, hiking, walking, cycling at Cumbria, Cumbria's Coolest Places to Stay – selected by Cool Places