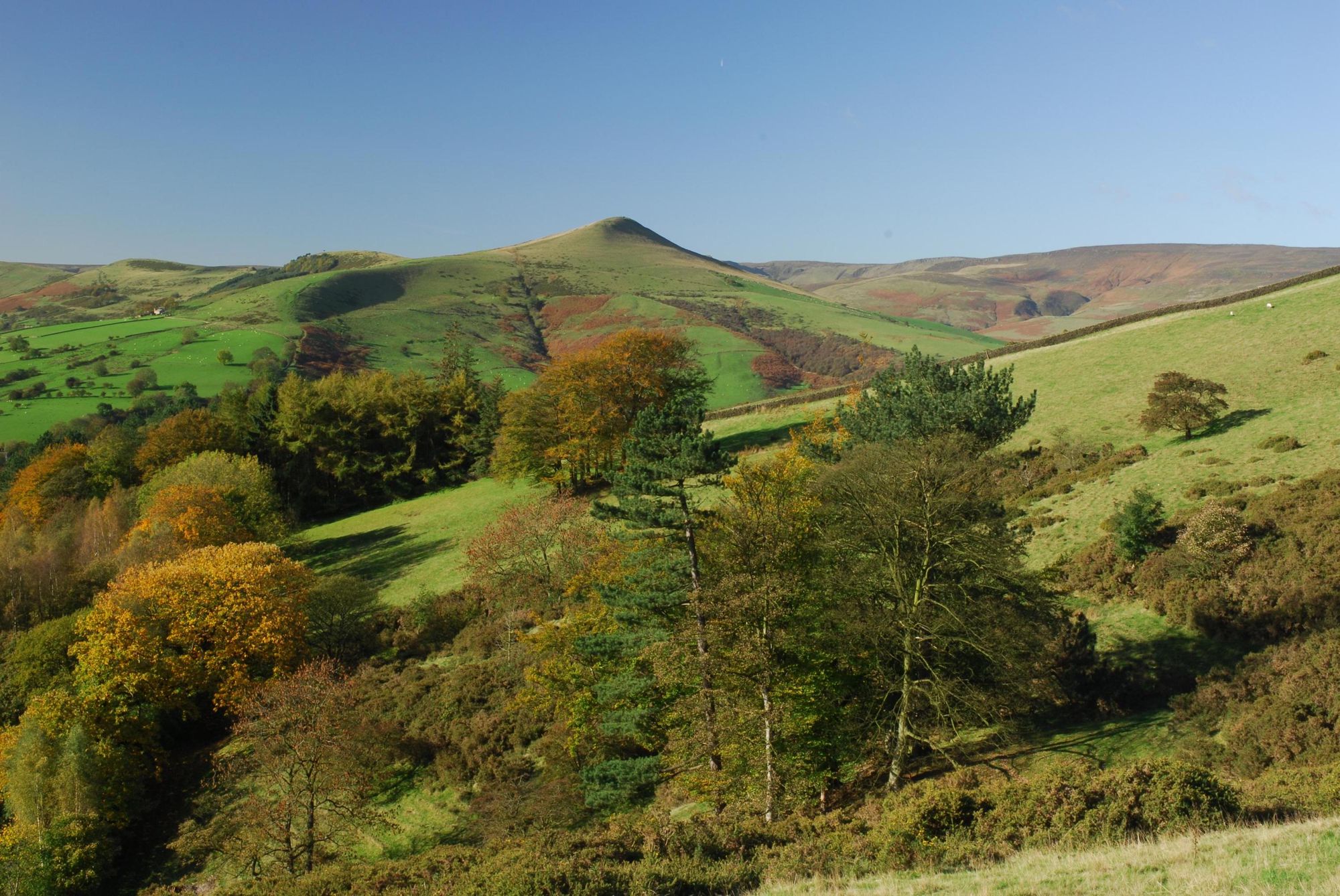 Derbyshire and the Peak District
It's a curious thing: it's said that the Peak District is the second most visited national park in the world after Mount Fuji, yet ask most people which part of Derbyshire is their favourite and you'll often hear 'I've never been'. This has the effect of making those who live there smile rather smugly; Derbyshire is, in effect, one of the country's best-kept secrets.
From the magnificent Howden, Ladybower and Derwent dams in the north to breathtaking Lathkilldale, Dovedale and Milldale in the south, an incredibly varied and often dramatic landscape unfolds; towering hills, unique limestone crags and wild moorland, sheltered woodland rich in animal and plant life and deep, velvety valleys – all there for the taking. You can ride, cycle and walk pretty much all of it, and if history's your bag there's no shortage of grand houses and stately homes either: Chatsworth House, Hardwick and Haddon Halls have all starred in major movies and are full-day visits in themselves; and if you're a foodie you're never going to go hungry either – Derbyshire is chock-full of great pubs and restaurants, cafés and delis. For culture vultures, The Opera House in Buxton showcases comedy, music and theatre, and the great thing about the Peaks is that there are large and buzzing metropolises like Sheffield and Manchester just a Derbyshire oatcake's throw away. Places to stay of all kinds are plentiful, and cover the whole range of accommodation options, from upscale country houses to boutique hotels and cosy B&Bs, many of which make the most of spectacular locations that leave you well placed for exploring the countryside. There are also some stunning campsites and one or two great youth hostels, too – again, usually situated and equipped with the walker and outdoors adventurer in mind. And of course there is  no better part of the country to hole up at one of many cosy country cottages and self-catering properties. Indeed, with the entire county shot through with picture-perfect villages surrounded by spectacular scenery, and Derbyshire folk friendly and warm and happy to share their hidden gems, what's keeping you?
Best Places to Stay in Derbyshire and the Peak District holidays – Accommodation and Places to Stay in Derbyshire and the Peak District I Cool Places
Best Places to Stay in Derbyshire and the Peak District
The Peak District national park sees a lot of visitors, and they all have to be fed, so the array of pubs, bars and restaurants on offer is wide.  As with any touristed spot, quality can be variable, but like so many parts of the UK it has increased in recent years and a lot of pubs have reinvented their food offerings, serving traditional dishes made with fresh local ingredients to entice both tourists and locals. Not only that, but there are local delicacies to enjoy – who could pass through Bakewell without trying a tart or pudding?
Derbyshire is a foodie kind of place, and many of the shops that are most worth visiting are food shops, selling traditional and homegrown foods, giving the visitors from the city a taste of the countryside. As you might expect, there is plenty of opportunity to shop for antiques – there's a glut of them in Ashbourne – and there's also a range of shops selling unique and quirky homeware, not least the wonderful kitchen store at the David Mellor factory in Hathersage
Of course the main reason people come to Derbyshire and the Peak District is for the range of outdoor activities of offer. It's perfect walking country, alternating between classic rolling green English countryside and rocky crags and outcrops – features that bring the rock climbers to the area; plus of course its hills and dales are ideal mountain-biking territory. But that's not all: Derbyshire is packed full of with history, with spa towns like Buxton and multiple grand homes and gardens, of which Chatsworth and Haddon Hall are just the best-known. 

derbyshire, the peak district, peaks, walking destinations, national parks, united kingdom, england, countryside, walks, Kinder Scout, Bakewell tart, Buxton opera house, Chatsworth, city hotels, caravan park, youth hostels, B&Bs, cabins at Derbyshire and the Peak District, Derbyshire and the Peak District's Coolest Places to Stay – selected by Cool Places