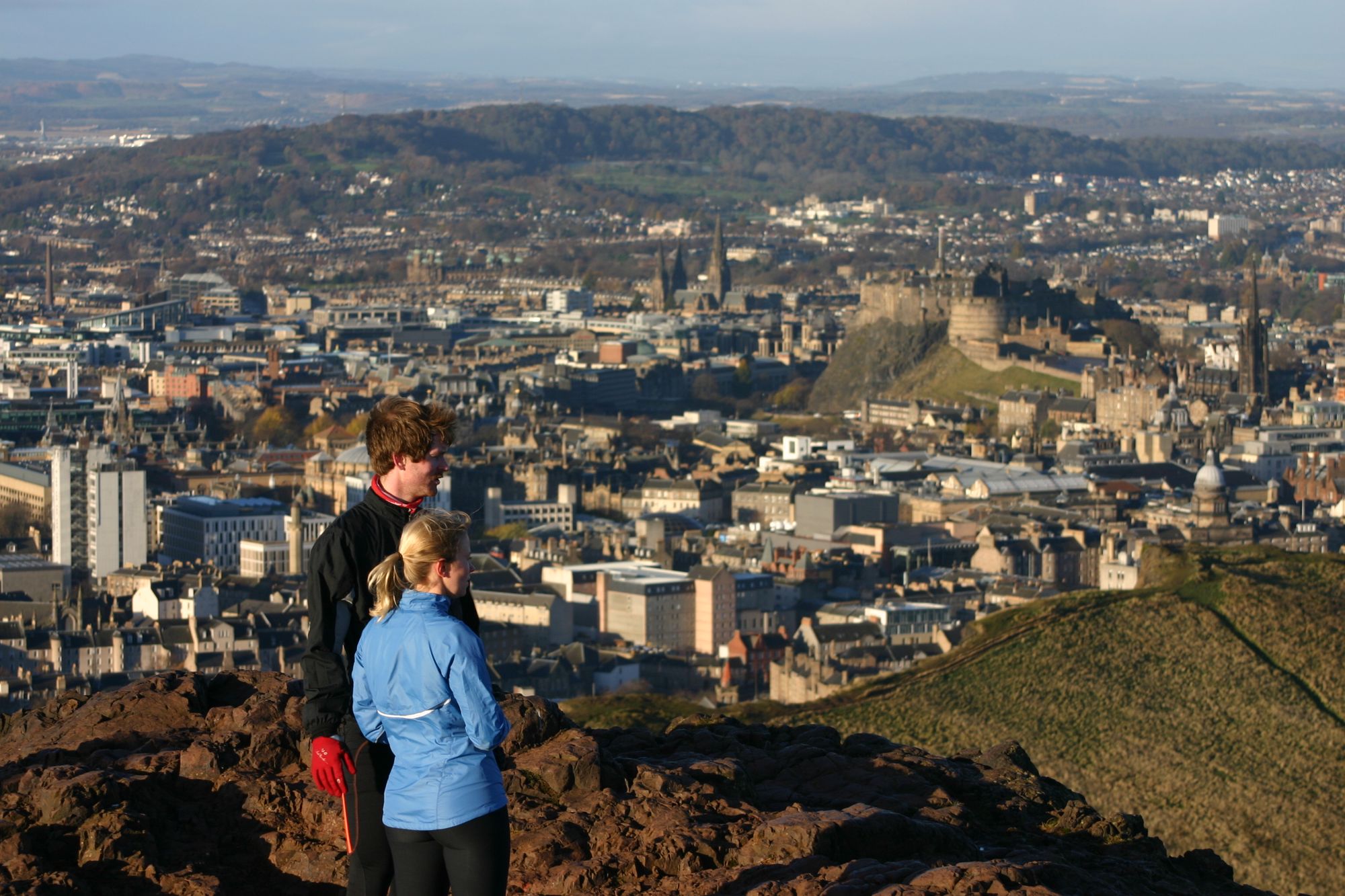 Edinburgh
Rugged, intense and eye-catching, Edinburgh is one of Europe's most striking capital cities. Gathered around its craggy central castle, the medieval core is a breathtaking warren of cobbled streets, towering spires, turbulent history and one or two striking modern buildings. Only barely less central are museums and galleries of international importance, wild grassy moorland, dramatic viewpoints, huge Grecian edifices and effortlessly elegant Georgian streets. It's a handsome, memorable city, despite being home to less than half-a-million people, with a cultured, contemporary vibe that peaks during August's annual Festival. Since the Scottish Parliament returned to Edinburgh in 1999 the city has also boasted a renewed sense of confidence that is palpable in the city's increasingly cosmopolitan streets.
As for Edinburgh hotels, the city has the greatest choice of places to stay in Britain outside of London and whatever your price range you'll find accommodation to suit. There are historic hotels boasting all the luxury facilities you could desire, boutique hotels in funky urban locations, and backpacker's hostels with dorms at affordable prices – and self-catering is increasingly the way to go with some wonderful apartments to choose from. But if you don't mind a short walk or using the good bus service there are plenty of other options, with guesthouses, B&Bs and even the opportunity to stay in university accommodation during the holiday season. Wherever you decide to stay it's wise to book well in advance as Edinburgh is busy throughout the year.

Best Places to Stay in Edinburgh Holidays – Accommodation and Places to Stay in Edinburgh I Cool Places
Best Places to Stay in Edinburgh
The dining options in Edinburgh are fairly endless and, once you look past the clichéd restaurants selling haggis to the tourist market, it's got a real mix of cuisines. The city boasts five restaurants with Michelin stars, along with a handful of diners and bistros that don't fall far short of earning a similar merit. If you'd prefer a more casual eating experience or a simple drink with friends, then Edinburgh is home to pubs that are centuries old and serve the best beer in a friendly setting. Throw in modern bars and a buzzing nightlife and you realise why Edinburgh genuinely can cater for every taste.
One of the best things about Edinburgh is that, despite being one of the UKs major cities, it is not suffocated by commercial giants and retains a unique atmosphere that is most noticeable when it comes to shopping. Designer brands sit cosy alongside independent shops and quirky boutiques all vying for you attention and all set in the narrow cobbled streets of this charming city. Whether you're looking for music, clothes, books or antiques it's all in Edinburgh, alongside those shops trying to sell you almost anything as long as it's tartan. The city centre is the just the right size for walking around the shops, whilst still being big enough to allow healthy competition and numerous options.
For most people Edinburgh is synonymous with theatre, comedy and the arts, with the Edinburgh Festival drawing in over 2.6 million visitors every August. Though busy, this is still a fantastic time of year to visit the city, which is transformed into a world of entertainment with something interesting going on wherever you look. Beyond the arts, Edinburgh is a city steeped in history and a good way to start any visit is with a gentle stroll down the Royal Mile, the cobbled thoroughfare that runs from Edinburgh Castle to the Palace of Holyroodhouse. Those who set off to walk along the Royal Mile will not get far without stopping, however, since this central street is lined with shops and sights to slow you down. The city is home to Scotland's National Gallery, National Museum and National Gallery of Modern Art, as well as a handful of other independent and equally fascinating museums. On a nice day the best views of the city can be had by a short sharp hike up Arthurs Seat, a former volcano that now forms the perfect viewing platform.
edinburgh, city of edinburgh, scotland, uk, guide, destination, travel, planet, uk, hotels, bars, restaurants, places, offers, united kingdom, midlothian at Edinburgh, Edinburgh's Coolest Places to Stay – selected by Cool Places