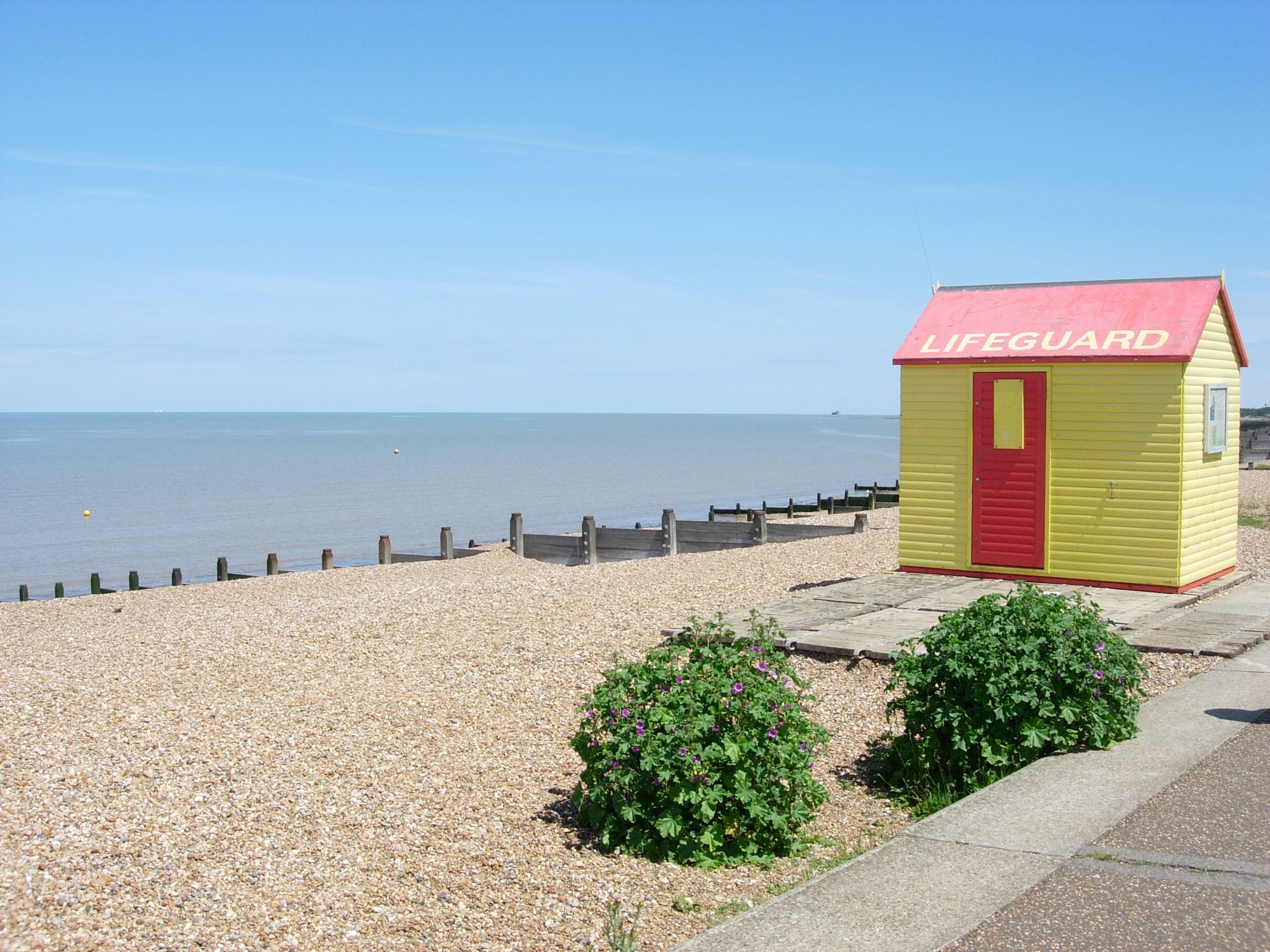 Kent
Just a hop away from the capital, and within a croissant's throw of the continent, the southeastern county of Kent offers a fabulous choice of day-trip destinations and holiday hotspots. The coast, oddly and unjustly under-rated when compared to better-known beach destinations further south, is full of happy surprises, from the arty energy in Margate to the wild shores around Folkestone, site of the highly rated art Triennial. Luckily, given the vagaries of the British weather, there are plenty of things to do that don't depend on sunshine and blue skies. The laid-back cathedral town of Canterbury is well worth a couple of anyone's days, while the region's many castles, gardens, vineyards and orchards make fantastic family outings. As for hotels in Kent,  this is weekend break territory and there are all manner of manors in which to cast away your weekday cares. Fading seaside hotels? Yep. Hip boutique luxury? Oh yes. Country house comforts? For sure. Plus cheap-and-cheerful B&Bs, stylish guesthouses and boutique hotels. Whether you stay in a reconstructed oasthouse or a clifftop lighthouse, a fishermen's hut or a traditional roadside tavern or just a simple B&B with a comfy bed and a Full English in the morning, you may find it hard to leave. You'll certainly want to come back.
Best Places to Stay in Kent Holidays – Accommodation and Places to Stay in Kent I Cool Places
Best Places to Stay in Kent
Kent really is a fantastic county for foodies – historically, the climate and soil that have won it the endlessly repeated 'Garden of England' nickname have created the perfect conditions to grow delicious fresh veg and soft fruit. Orchards and vineyards abound, while fresh fish and shellfish, along with tasty sea vegetables, are superb along the coast. Everyone's very clued up about local produce and provenance, with farmers' markets and farm shops around every corner and some of the most highly regarded restaurants in England – including the Sportsman, near Whitstable, the Ambrette in Margate, and Apicius in Cranbrook – bringing in diners from all over the country. Even the simplest, least expensive places will feature good fresh local produce, making this one of the most gratifying places in the country for anyone keen to cut down their carbon footprint.

You may not come to Kent specifically to shop, but you could well ask yourself why not. Vintage clothes and local art in Margate's Old Town. Books, stylish fashion and crafty gifts along Whitstable's funky Harbour Street. Farm shops in quiet country lanes selling the freshest local produce and quirky hop-related goodies. Even the vineyards will tempt you to splash the cash – what better souvenir of your Kentish jaunt could there be than a few bottles of the region's deliciously light and fruity wines?
Kent's coast is a revelation. The blue flag beaches of Thanet, the wild pebbly expanses of the estuary, speckled with nature reserves and winding creeks, and the traditional holiday resorts of the east coast all offer their own different versions of a peculiarly British charm. Feast on fresh local oysters in the arty seaside town of Whitstable or parade along the prom in once-grand Herne Bay. Spend a weekend checking out the hip independent stores, kooky cafés and funky galleries – including the flagship Turner Contemporary – in Margate, or an afternoon building sandcastles on genteel Broadstairs' golden strand. Sip a glass of something cold while watching the boats at the Ramsgate marina, or take a wild coastal walk from Folkestone's old cobbled harbour. The Kentish coast really is your oyster (insert Whistable pun here…).
Inland – and not too far inland, in fact, as it's actually walkable on a lovely country path from Whitstable – is Canterbury, with its venerable cathedral and pretty historic core. It's a great city break destination for anyone looking to unwind, with plenty of hotels, restaurants and cosy old pubs to fill a relaxed couple of days. Outside the towns, throughout the rural Weald, the county is peppered with historic castles – from the iconic clifftop Dover Castle, looming above the Channel, to pretty Hever, where Anne Boleyn was born. Many of these have glorious gardens – with its equable climate and good soil Kent certainly lives up to its "Garden of England" nickname. Gardens feature throughout the county, offering everything from shimmering bluebell woods to elegant formal landscaping, many of them managed today by the National Trust. The North Downs, specified as an Area of Outstanding Natural Beauty, provide excellent walking opportunities, with a number of terrific country gastropubs and village inns where you can stop off and chill out. The county's vineyards, too, are well worth visiting – Chapel Down is perhaps the best-known, with its excellent sparkling wines and whites – while Britain's oldest brewery, Shepherd Neame, still creates their hoppy brews today in the creekside town of Faversham.
cool places guide to kent, united kingdom, england, countryside, kent guides, places to stay in kent, places to eat in kent, things to do in kent, canterbury, margate, tate, restaurants, bars, guesthouse, gastropub, cottages, b&b, hotels, at Kent, Kent's Coolest Places to Stay – selected by Cool Places