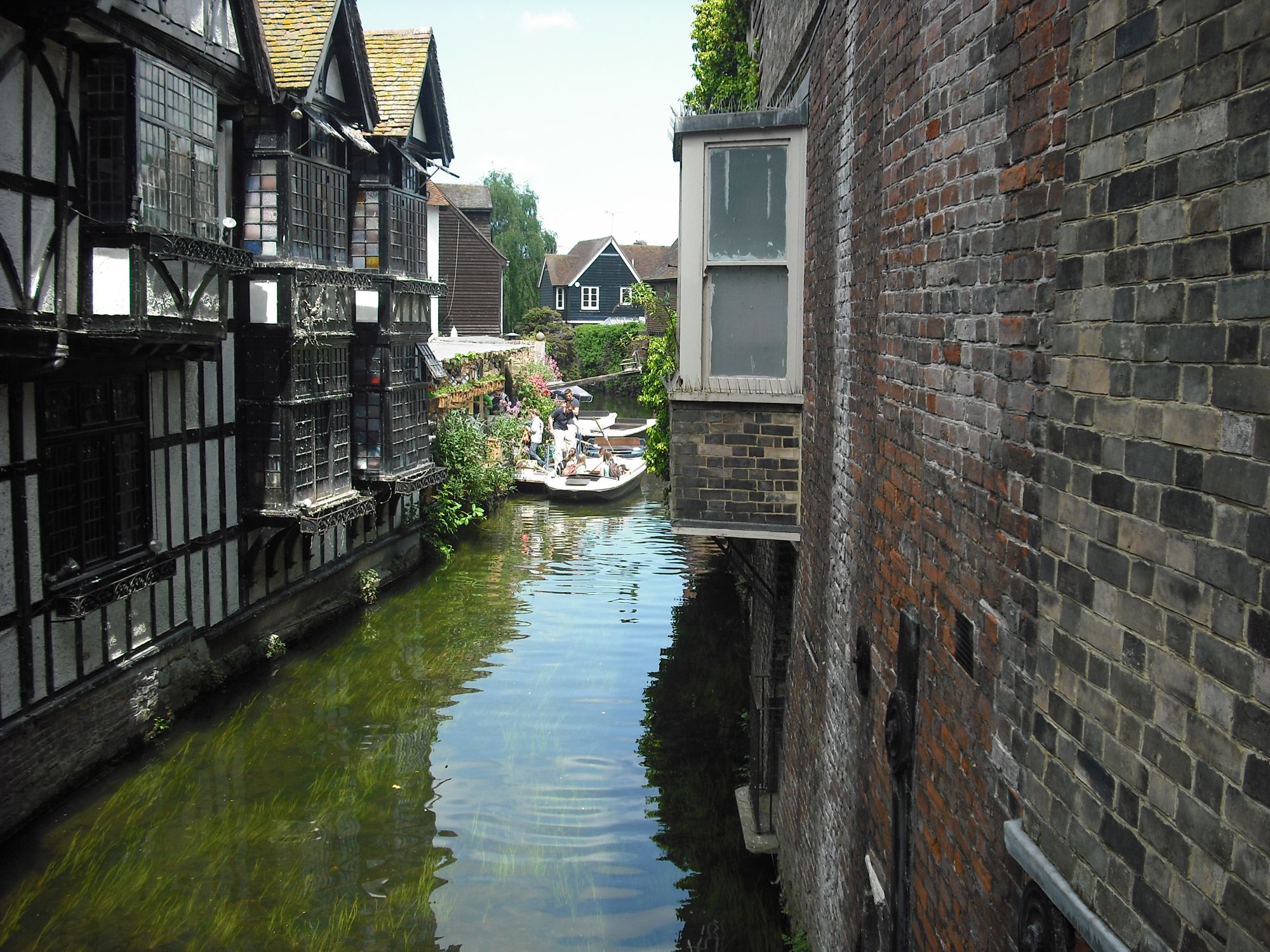 Canterbury
For all its fame and antiquity, Canterbury is an unexpectedly small place, one that can easily be explored on foot and in a long weekend. Above all the city is known as a religious centre, home of the Anglican church, seat of its archbishop, and a centre of pilgrimage for centuries. The great Cathedral, medieval churches and abbeys, and fine ancient architecture are indeed the most obvious attractions. But thanks to no fewer than three universities, Canterbury is also a lively place with no shortage of nightlife, good food or good drink. Places to stay are geared more towards the upmarket guesthouse end of the scale. Though the city centre is refreshingly free, for the most part, of the homogenised chain hotels, there are still plenty of affordable B&B options and one or two boutique hotels and self-catering options. And being a student hotspot means Canterbury's several hostels, family-run B&Bs and even campsites provide more than adequate accommodation for visiting friends and family.
Best Places to Stay in Canterbury Holidays – Accommodation and Places to Stay inCanterbury I Cool Places
Best Places to Stay in Canterbury
Whether you're after cheap eats or an upmarket special occasion restaurant, Canterbury has plenty of decent options for dining out. Elegant Deeson's, for example, serves up modern English food, bang on trend, while the cheap-and-cheerful Shake Shed nearby is a student institution. There are some charming old pubs within the city walls. The Parrot is a slice of living Canterbury history while The Dolphin has a beer garden you won't want to leave in a hurry.
Canterbury is a great city to shop. With a handful of excellent bookshops and antique stores, it also offers a pleasing mix of department stores and independent boutiques, with the huge Whitefriars complex conveniently located in the centre. Vintage clothing emporium Peppermint is great for those one-of-a-kind finds.
Whether it be the William-the-Conqueror built castle or the 12th-century Eastbridge Hospital, today's Canterbury is a testament to the city's pivotal place in English history. Canterbury Cathedral is top of most tourists must-see list, while Chaucer pilgrims can lose themselves in the all-singing, all-dancing Canterbury Tales visitors attraction. If the teeming throngs get a bit too much, take a peaceful punt down the River Stour.
canterbury, kent, south east, england, uk, guide, destination, travel, planet, uk, hotels, bars, restaurants, places, offers, united kingdom, cathedral, nightlife, cool places, places to stay, places to eat, walking, sightseeing, hostels at Canterbury, Canterbury's Coolest Places to Stay – selected by Cool Places