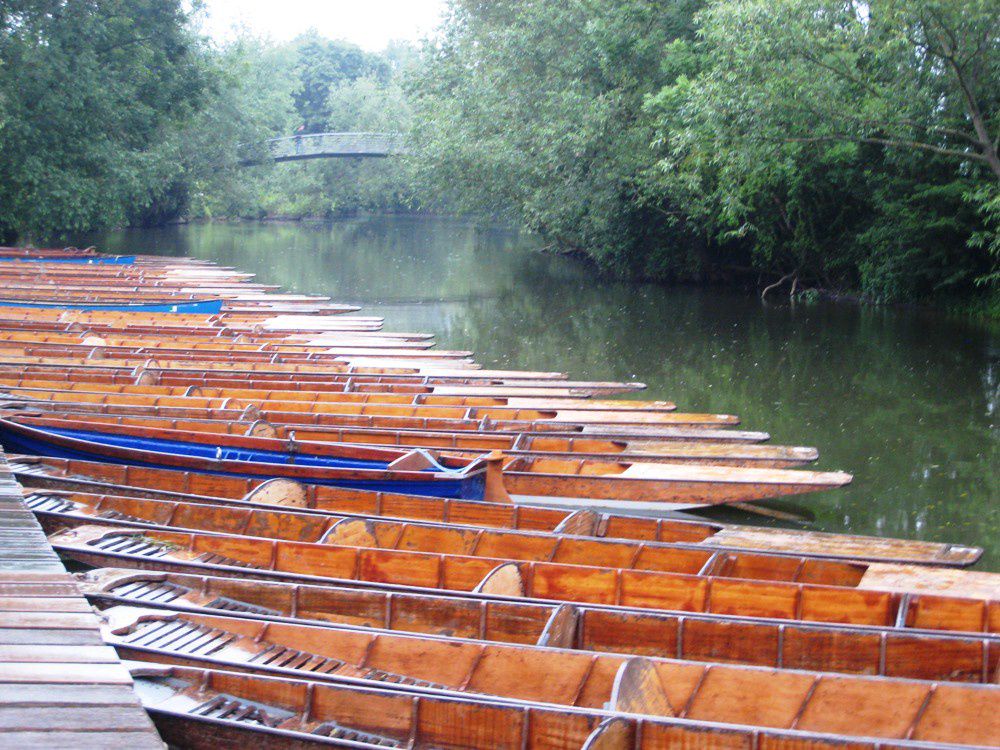 Oxford
Oxford is a town of two halves: a venerable university city, steeped in history and dominated by the honey-coloured buildings of its ancient colleges; and a regional industrial centre, home to one of the UK's largest car plants, in Cowley. It's an uneasy mix at times, and it would be true to say that the university has fared rather better in recent years than the car plant. But it's this blend of ancient and modern that really defines Oxford, and lends it a down-to-earth edge that its great rival, Cambridge, sometimes lacks. There are stacks of things to see and do in the city, great pubs and places to eat, and it's also the gateway to the Cotswolds, the Thames Path and some of Britain's most enticing countryside – not to mention the close-by attraction of Blenheim Palace, one of the country's most magnificent stately homes. Oxford hotels offer a huge variety, from the opportunity to sleep in a converted prison cell at Oxford Castle to snuggling up in one of many cosy B&Bs nestled away from the centre. There are a couple of boutique hotels but those looking for top-notch luxury should make for the five-star Randolph Hotel, complete with spa, while budget backpackers are catered for with a number of hostels. Lovers of the outdoors can venture out into the rich countryside beyond, while culture vultures can get a taste of the elite university lifestyle by staying in some of the top student accommodation out of term time.
Best Places to Stay in Oxford Holidays – Accommodation and Places to Stay inOxford I Cool Places
Best Places to Stay in Oxford
Oxford has a huge range of options for food and drink, starting with a long list of classic English Pubs all over the city. There's endless opportunity to try out some of the best ales in the UK, all brewed locally. Fresh produce fuels many cafes and delis, such as The Jam Factory – the birthplace of Frank Cooper's famous marmalade and now home to local artworks. Walkers can stock up at pubs like The Trout, The White Hart and The Perch, tucked away in the countryside with few visitors, glorious views and hearty foods. For dinner, Oxford's restaurants provide top-end meals, and many of them also take advantage of the fantastic sights of the city, letting diners enjoy watching the river go by with their food. Try the Ashmolean Dining Room for stunning sunsets, delicate food and gorgeous views over the city's turrets. If you're looking for something international head for the Cowley Road, where you'll find Thai, Nepalese, Greek, Moroccan and Indian cuisines on offer.
The shops of Oxford provide a treasure trove of unique finds. Visitors can tell instantly this is a studious city as book stores line the streets. Keen readers can visit the original Blackwell's Bookshop, while other second-hand stores can be found across the city. Boutique and craft shops are dotted around (offering the odd bargain), while The Covered Market is a proper old-school collection of fishmongers, butchers and grocers (with a few small fashion shops too) in keeping with the rest of the city. Specialist shops, such as Scriptum and Objects of Use, are home to the weird and wonderful – from dainty quills to hand-crafted knives, delicate teapots to gorgeous leather-bound journals – you'll find many unique souvenirs here. With plenty more independent outlets across the city, shoppers in Oxford are sure for an experience unlike any other.
Oxford is a city built on academic heritage, so it's unsurprising that a large draw for visitors to the city is the chance to visit many of the University Colleges; buildings that have been housing and teaching students for centuries. For an unbeatable view of the city, head up St. Mary's Tower to look out upon the spires. Appropriately, there is a huge choice of museums, galleries and places of learning to visit. You could spend weeks here and not see everything on offer. Those looking for a cerebral trip should visit Modern Art Oxford for constantly-changing galleries. For more hands-on activities, Science Oxford provides a great day out for families with young children. The Pitt Rivers Museum and Museum of the History of Science both host an enticing glimpse into the past and Oxford's place in the world. A selection of gardens and parks also offer places to relax, such as the Botanic Garden right in the middle of the city. If you're looking for a true Oxford experience, head out on a tour of the city allowing you to soak up a little of everything. If the weather is behaving, try out punting, either with a guide or under your own direction if you're feeling brave (and energetic).
oxford, oxfordshire, south east, england, uk, guide, destination, travel, planet, uk, hotels, bars, restaurants, places, offers, united kingdom at Oxford, Oxford's Coolest Places to Stay – selected by Cool Places