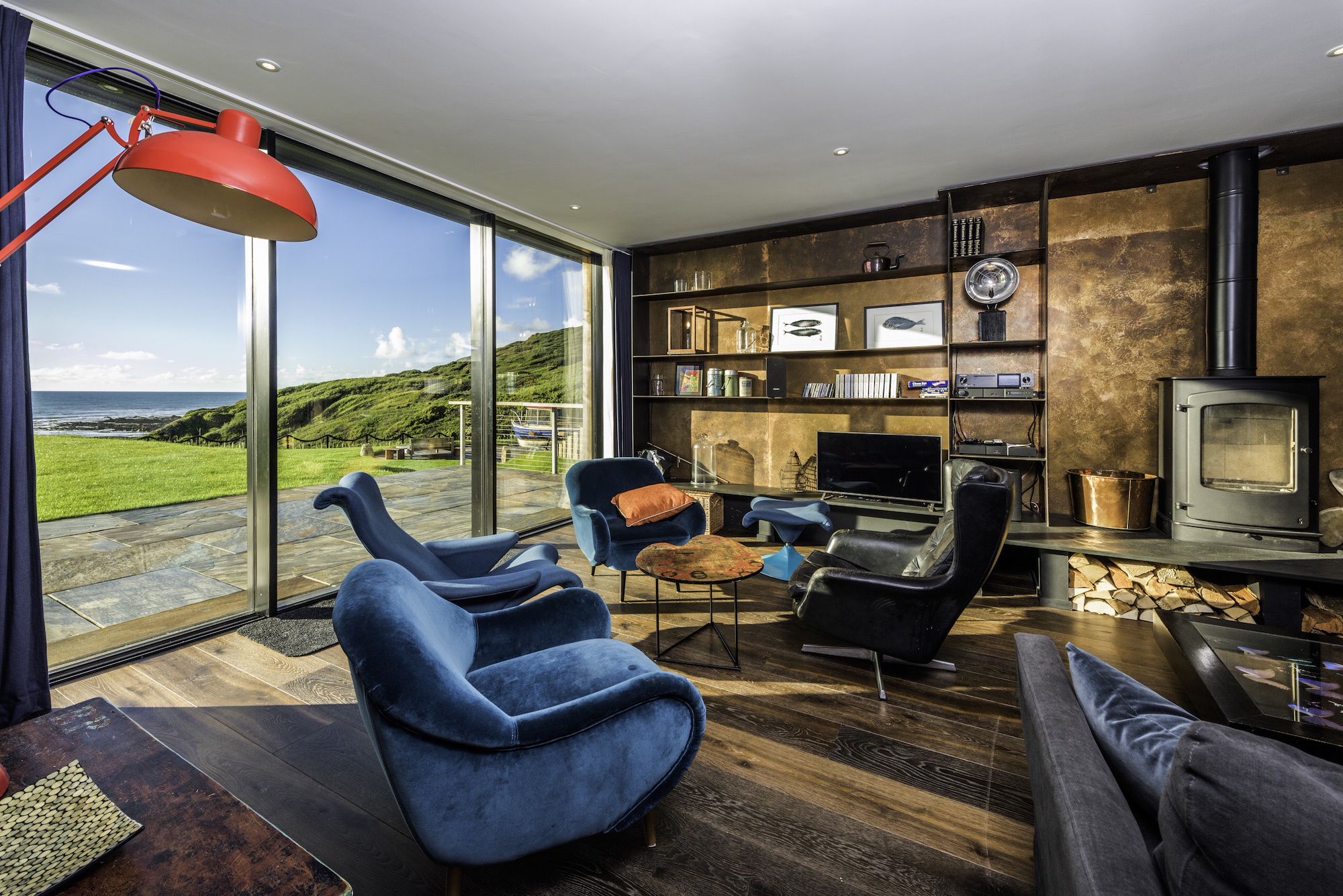 Cool UK Cottages
It's a fact that more people choose self-catering when travelling in Britain than any other kind. It's also true that there are literally tens of thousands of holiday cottages and self-catering properties in the UK to choose from:  fabulous places perched on cliffs, riverside boltholes, cosy thatched cottages with roaring fires: you name it, you can find more for less the perfect property if you're prepared to search hard enough. You can make things easier if you know precisely where you want to go (ie which town or region), but even then the big national agencies will have literally thousands of options,and these will be supplemented by hundreds more from local operators. In short, finding your perfect self-catering property can be a time-consuming and at times baffling experience.
We felt that finding your perfect holiday cottage should be easier, and a bit more enjoyable, so we've sourced a hand-picked selection of the best cottages to rent around the country. Our selection is made up of the favourite picks of Cool Places' regional writers, together with selections from an assortment of regional specialists, each of which we consider to be the very best in their field. Take a look and see what you can find – and when you've been, come back and tell us all about your trip!

Best Places to Stay in Self-Catering Properties – best UK holiday cottages from Cool Places
Most people opting for self-catering go for a house or cottage but if you're visiting a town or city (or even a seaside resort) that may not be the right choice and you may want to opt for an apartment instead. We have all sorts of chic city flats and apartments to choose from, and the nice thing is you often get to stay in a historic building right in the heart of things – perfect for playing at being an über-cool local for a few days – as well as a great range of apartments by the sea, usually with fabulous views.
What could be better than renting your own country cottage for a week? That's what the majority of people do when they holiday in the UK, and we can't blame them, because there are literally tens of thousands of desirable self-catering properties dotted around the country – cottages, farmhouses, barn conversions, city townhouses, even bijou beach huts –  and there is sure to be one with your name on in any given region. The main problem will be the choice available, so we've tried to limit our suggestions to places that have something special to recommend them, whether it's a unique building, a fabulous location, a thrilling backstory, affable owners, a great venue for a party, or just places that are the last word in the luxury, with everything you could possible wish for provided. 
There's nothing like finding the perfect country cottage, and we have a fabulous selection of self-catering properties in some stunning locations, and in all shapes and sizes, from cosy thatched cottages to large country houses to lodges deep in the forest. Browse our selection and find the perfect place for you. 
You don't have to stay in a cottage to enjoy the UK countryside, and in fact some of our favourite self-catering places to stay in the UK are semi-permanent, wooden creations – lodges, log cabins and the like, often situated in woodland locations or perched on stilts by the sea. These sort of places are sometimes part of a larger complex, and as such they may not be for everyone. But there are usually lots of facilities on hand, and you can usually pick and choose as much as you want, and they often make for great family holidays. They are often a lot cheaper, too, than more traditional self-catering options, and the locations are always well chosen and perfect for exploring the countryside.
We all like to be beside the seaside, and we have a fabulous selection of the best seaside self-catering properties all over the UK, from cosy cottages and stylish apartments to harbourfront houses and spectacular clifftop follies.
Staying in a hotel is great if you're visiting a UK town or city on a weekend break, but many people forget that self-catering can often be a cheaper and more flexible option, with an attractive choice of chic apartments in a wider choice of locations; and it's almost always a better option for young families. There's also the additional appeal of feeling a little bit less like a tourist, and the option to buy local food and cook at home as well as eating out – just as you would at home.
cottages, self-catering, properties, places to stay, boutique, best self catering cottages uk, cosy cottages uk, best country cottages uk at Cool UK Cottages, Cosy country cottages, remote cabins, family-friendly lodges and houses by the sea – Cool Places has a superb selection of special holiday properties to choose from.