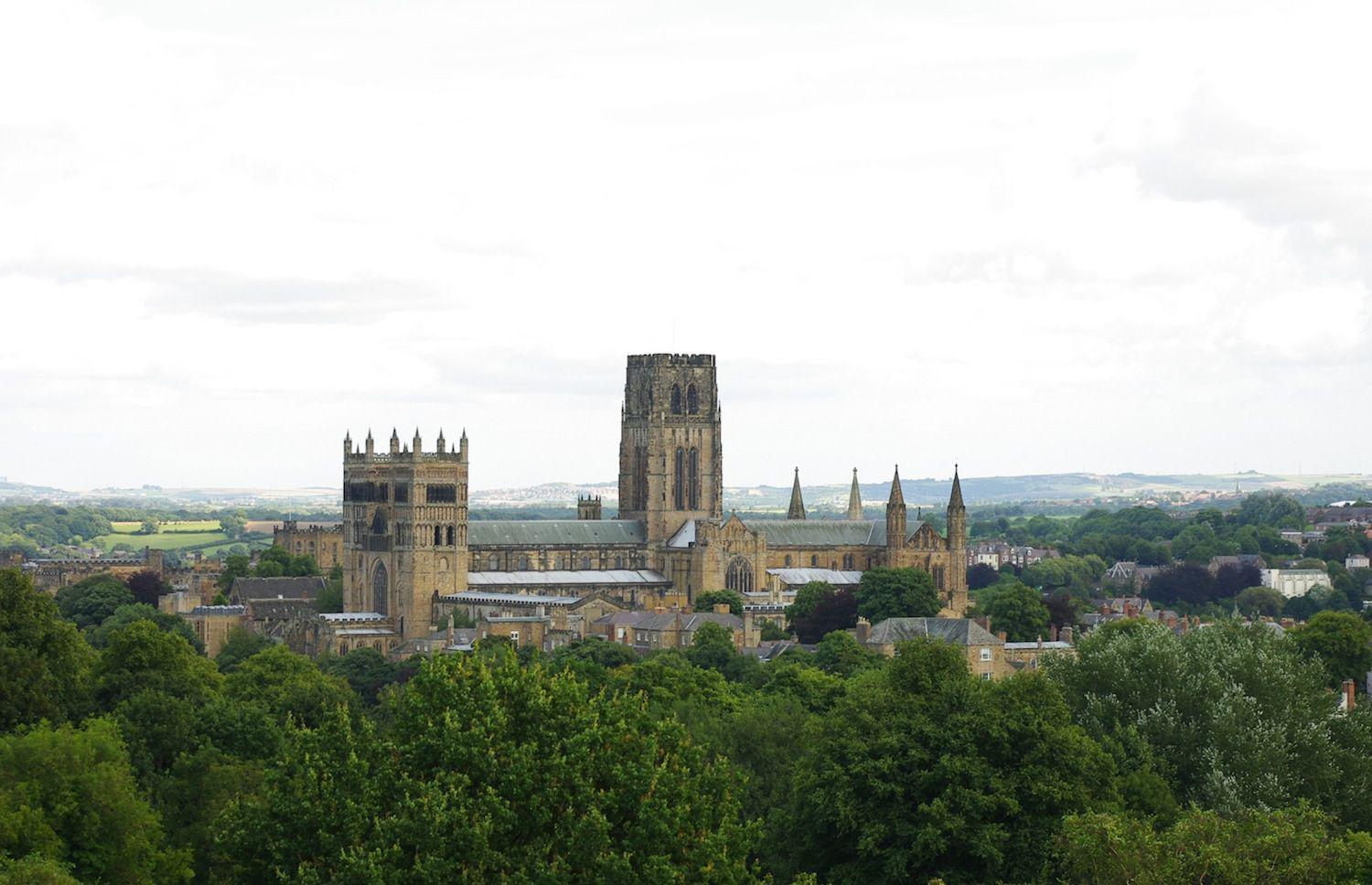 Durham
Situated in the northeast of England, 15 miles south of Newcastle upon Tyne, Durham has long been a revered seat of learning – the university here is the third oldest in England. Boasting a heady mix of town and gown, Durham has plenty of places to eat and drink, a majestic Norman cathedral, a couple of worthwhile museums, and a beautiful wooded riverscape, perfect for a peaceful stroll or boat trip. From extravagant hotels to quaint B&Bs, Durham also has all sorts of accommodation, squeezed into what is a very modest sized city. To embrace the heritage of a university that was founded in 1832, it is also possible to find lodgings in one of the city's venerable colleges, available during the holiday season. Venture outside the compact city centre into County Durham and the regions opens up into verdant valleys and upland moors where you will find luxurious country house retreats, boutique hotel, country inns and cosy guesthouses with views across the rugged landscapes of northeast England. The Durham coast too is an underrated treat, short but sweet and a prelude of things to come in Northumberland.
Best Places to Stay in Durham Holidays – Accommodation and Places to Stay in Durham I Cool Places
Best Places to Stay in Durham
Durham may be the home of mustard, invented by Mrs Clements and first ground at a mill in Saddler Street in the 18th Century, but it's also the home of good food and great service, with a fantastic range of options for anyone exploring the city. Along with fine dining, swanky bistros and high-end restaurants, the large student population helps bring the budget down in many places, with cafes and eateries that match good quality food with reasonable prices. Similarly, when it comes to enjoying an evening drink, the choices range from the super chic Ebony Champaign Bar all the way down to Klute nightclub, once rated the second worst nightclub in Europe and, therefore, a spot everyone wants to visit simply for the experience!
The centre of Durham is a compact network of cobbled streets and up-market shops in what, beyond, is a moderately sized working class city. Stroll through these historic central streets and you will find high street favourites vying for your attention alongside independent stores, boutiques and quirky craft shops. Durham is a great place to find vintage wares and unique art work and the joy of these independent shops is you will find an owner who is genuinely knowledgeable about whats around them. To find what you're looking for simply ask around and, with a little searching, your bound to find it in Durham.
Durham is filled with Romanesque buildings, the Castle being one of them as well as the famous Durham Cathedral, seen as the greatest example of the Norman-Romanesque style. This dominating building is accompanied by a cluster of museums, while there are also gardens open for those who'd prefer to remain out of doors. There are plenty of attractions in Durham, but it's more the overall atmosphere that captivates, enhanced by the omnipresent golden stone, slender bridges and glint of the flowing river. For those wanting to enjoy this central feature, you can walk along the shaded riverside footpaths, hire rowing boats or take a one-hour river tour.
durham places to stay, places to eat, durham hotels, B&Bs, boutique hotels, gastropubs, durham cathedral, river walks, walking, country inns, country hotels, city breaks, county durham, things to do, places to see at Durham, Durham's Coolest Places to Stay – selected by Cool Places