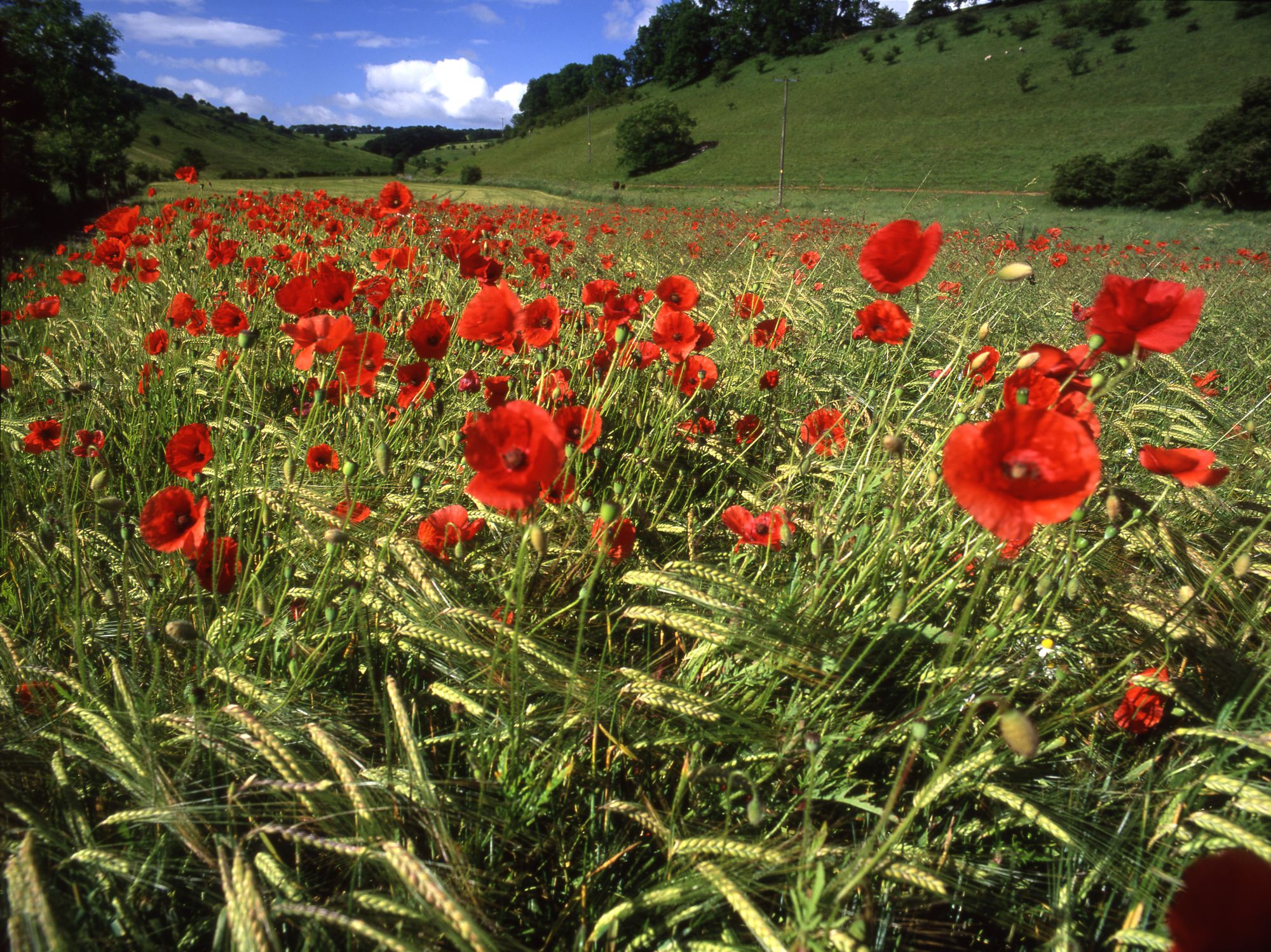 East Yorkshire
East Yorkshire – to be fair – probably hasn't been on everyone's radar in the past as a visitor destination, but that's surely set to change as Hull takes its place as the UK's 'City of Culture' in 2017. In fact, the historic city on the Humber estuary has always had plenty to shout about – great museums, fantastic pubs and a burgeoning foodie scene. It's also been home, variously, to Phillip Larkin, William Wilberforce, aviator Amy Johnson, the Housemartins and and 'Spider from Mars' guitarist Mick Ronson. No wonder Hull City fans are currently chanting 'You're only here for the culture' at visiting opposition fans. Even older than Hull is beautiful Beverley, with a Minster to match that of York, while beyond lie the rolling Yorkshire Wolds, an almost impossibly pretty ensemble of historic manor houses, ancient villages, chalk hills and verdant hidden valleys. The Yorkshire Wolds Way National Trail links another East Yorkshire icon – the Humber Bridge – with the seaside at Filey, and the coast itself makes another compelling case for a visit – bucket and spade antics at cheery Bridlington, puffins on the cliffs at Bempton, and the eerie, almost other-worldly Spurn peninsula. Culture? You betcha.

East Yorkshire
Eat and Drink
You really don't have to spend too long in East Yorkshire to realise that you're in for a treat when it comes to wining and dining. As a largely rural, agricultural part of the world, with a long coastline associated with fishing, food and drink is important here. The number of excellent farm shops is one indicator that all is well with local, sustainable produce, and menus up and down the region are awash with East Yorkshire-sourced meat, cheese, veg and dairy products. Good country pubs are easy to find – and the Pipe and Glass at South Dalton is so good it claims a Michelin star – while in the city, Hull has undergone a transformation in recent years and can now genuinely claim to be a foodie destination. There are excellent coffee shops and all manner of thriving independent restaurants, especially in the gastro-corners of Princes Avenue and Newland Avenue. Hull does great pubs and bars too – from elegant Victorian boozers to vibrant student hang-outs.

Shop
Hull is the obvious – indeed, the only real – shopping destination in the region. All the chains are present and correct, while there are two main shopping centres, St Stephen's and Princes Quay, the latter by the marina. But search around and you'll also find some good independent and vintage shops, including the ones in the rather fab Victorian Hepworth Arcade. Genteel Beverley has a rather more genteel selection of shops, while out in the Wolds you're deep into farm shop territory. There's a great selection of these, some of them pretty fancy indeed. For holiday souvenirs, beach gear and the like there's only one destination – Bridlington.

Things to Do
The historic East Riding of Yorkshire has always faced several ways – inland to the rolling Wolds and over to nearby York, north up the coast to Bridlington and beyond, and out from the once great maritime port of Hull to Europe and the world. As a consequence, the attractions are many and varied – far more than you might at first imagine from a relatively small region, which itself is only a part of Yorkshire. Hull's cultural offer is pretty fantastic, from the iconic dockside aquarium, The Deep, to a selection of fascinating museums and buildings in the old town that cover everything from the abolition of slavery to the history of transport. Perhaps the single best-known regional attraction is Beverley Minster, a beautiful church with a powerful place in East Yorkshire's history. This has always been a wealthy region, and some of the great country houses and estates – now open to the public – cast a light on bygone times, such as Elizabethan Burton Agnes. Meanwhile, the coast is its own reward, from Bridlington's beaches to the puffins at Bempton.

introduction to east yorkshire, east yorkshire, england, united kingdom. see cool places for reviews, pictures, directions and contact information, east riding of yorkshire at East Yorkshire, From the rolling Wolds to towering sea-cliffs, East Yorkshire springs a cultured surprise