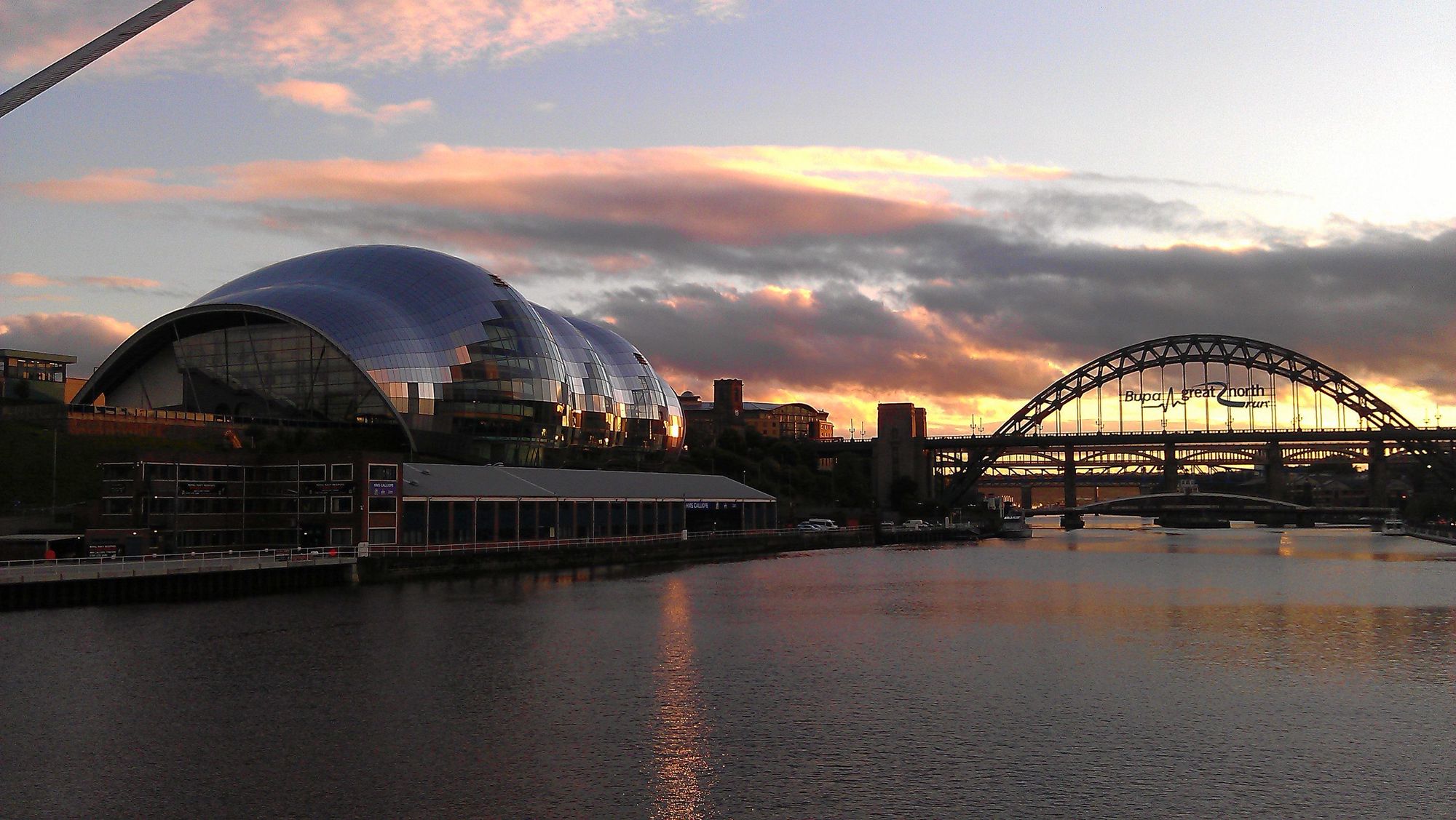 Newcastle upon Tyne
Biggest city and capital of northeastern England, former industrial powerhouse and now arts and culture hub on the fabled River Tyne, Newcastle upon Tyne gets under your skin quickly. From the famous bridges and revitalised riverscape to the forthright, friendly local Geordies, there's something about the city that puts a smile on your face, whether you're here for the museums, the music scene, the galleries or the crack. There's a handsome, Classical city centre – and, in Grey Street, one of the UK's most attractive thoroughfares – and a year-round cultural calendar that has made the city a big weekend break destination. Boutique hotels, hostels, budget hotel chains and suburban B&Bs are plentiful, but fill up fast. When Newcastle United play at home (the hallowed stadium, St James' Park is a  city-centre landmark), there's a discernible buzz about town, while a legendary nightlife, great markets, up-and-coming artisan quarters, annual events like the Great North Run half-marathon, and blockbuster shows at The Sage concert hall and BALTIC gallery all add to the impression of a city very much in the mood to make a name for itself. Talking of which, Newcastle is technically the city on the north bank on River Tyne, while the south bank (where The Sage and BALTIC reside) is actually in the town of Gateshead – hence the uncomfortable coining of the name 'NewcastleGateshead', which you'll see officially everywhere (and hear said nowhere). It is, in fact, simply 'the Toon', which is the way that the locals refer to both city and football team, it being difficult to say which is the more important in Geordie minds and hearts.
Best Places to Stay in Hotels, B&Bs & Apartments in Newcastle
newcastle upon tyne, newcastle, gateshead, northeast england, united kingdom, northumberland at Newcastle upon Tyne, The best accommodation in Newcastle upon Tyne, from cool hotels and boutique B&Bs to stylish apartments, expertly chosen by Cool Places.