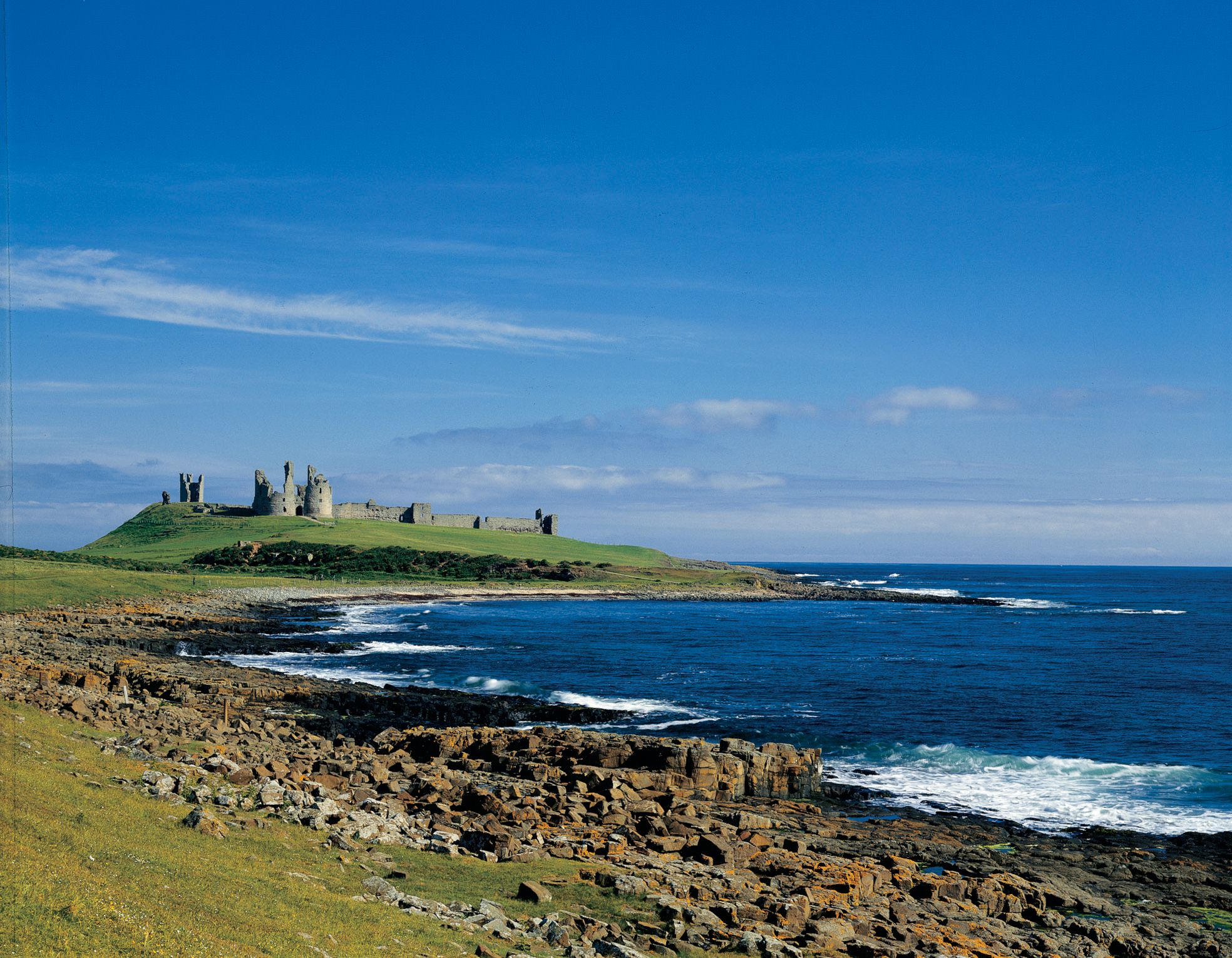 Northumberland
Northumberland hotels vary from farmhouse bed and breakfasts to country-house hotels by the bucket-load, but there's some serious style creeping in too, so boutique hotels and pubs with rooms as well as and glamping sites are very definitely part of the picture. Youth hostels – such as those at Berwick upon Tweed and Alnwick – are part of the new-wave in hostelling, more like budget hotels in style and substance, and great places to stay for families and independent travellers alike. Rustic pubs and inns are seemingly in every village and hamlet, and many have upped their game in recent years to offer outstanding B&Bs in some of the UK's most picturesque spots. Otherwise, hiking and biking centres such as Rothbury and Bellingham in Northumberland National Park have plenty of budget places to stay, while the coast between Bamburgh and Seahouses can be counted on for traditional seaside B&Bs, harbourside pubs and fancier hotels.

England's northeastern border country is an evocative land of mighty castles and majestic coast, backed by a rolling National Park landscape and the darkest skies in the north. History comes with a capital H in Northumberland, as some of the famous sights in the UK are concentrated in the 60-odd miles between Newcastle upon Tyne and the border town of Berwick upon Tweed. Roman soldiers once patrolled the frontier of their empire and left stunning Hadrian's Wall as a reminder of their power. The Vikings later plundered Holy Island – or Lindisfarne – while the Normans constructed formidable fortresses to consolidate their power in these northern lands, from Warkworth to Dunstanburgh. Later lords farmed vast estates, mined coal and built stupendous mansions which still dot the landscape. The coastline is justly famous, comprising a lengthy string of duned sand beaches, picture-perfect harbours and traditional fishing villages – it's Cornwall without the crowds, where it's easy to find your own piece of beach heaven. Inland, and north of Hadrian's Wall, spreads the farmland, moors and forests of Northumberland National Park, with the reservoir, watersports and mountain-biking at Kielder an obvious draw. There are wild hills, wild views, even wild cattle – un-tamed England at its best. A word to the wise: it's Northumberland (the modern-day county in northeastern England) not Northumbria (the ancient kingdom that once held sway over much of the north), though the locals will probably forgive you for suggesting that they still inhabit a special place of myth and power.
Best Places to Stay in Northumberland Holidays – Accommodation and Places to Stay in Northumberland I Cool Places
Best Places to Stay in Northumberland
There's been a quiet revolution in recent years in Northumberland as pubs, cafés and restaurants have embraced the locally sourced, sustainable scene. Whereas once upon a time you had to drive miles for hours to find a decent cup of coffee and some home-produced, artisan-made produce, now you're spoiled for choice in a growing range of excellent farm shop tea rooms, cool cafés and gastro-pubs. With a long coastline, fish and seafood is guaranteed to be fresh – the famed local catch is Craster kippers and crabs, and tasty crab sandwiches and crab soup are mainstays of many menus. Great beef, bangers and lamb are on the table too, and at places like The Kitchen Garden or Battlesteads hotel you'll be eating salad, herbs, veg and fruit straight from their gardens. Northumberland does wonderful country and seaside pubs in particular, from traditional real-ale places to more contemporary bars – Low Newton's Ship Inn is our absolute favourite, a real peach of a pub with great food, but there are plenty more once you start to look. As for places to aim for, there's most choice obviously in the larger towns such as Hexham, Alnwick and Berwick upon Tweed, but there's barely a village or small town that doesn't have somewhere special to eat nearby these days  just ask a local!

Let's be clear – for high-street shopping of all kinds, Newcastle is the place to go in the northeast. And with most Northumberland towns all within an hour or so of the 'capital', that's what people often do. But Northumberland itself has some lovely market towns – Hexham and Alnwick in particular – while lots of other places have managed to resist the march to uniformity and still have proper butchers, bakers and, who knows, probably even candlestick makers. Farm shops are a big deal, and some are truly excellent, sourcing great food and drink directly from local producers and growers. And there's still lots of room in Northumberland for quirky and charismatic shopping – a secondhand bookshop in an old railway station, for example, or arts and crafts on sale in the farmhouse birthplace of landscape gardener Capability Brown.

If ever a UK county was one big open-air theme park it's Northumberland. Not in a rubbish, inauthentic, queue-with-the-crowds kind of way, obviously – we're talking full-on history, heritage and adventure at a roster of world-class sights, museums and attractions. Take Hadrian's Wall for example – that's the actual, genuine, Roman-built Hadrian's Wall, complete with a stunning visitor attraction and archaeological dig at Vindolanda and the magnificently sited fort of Housesteads. If you want castles, Northumberland has at least a dozen to spare – and not just dramatic ruined ones like Dunstanburgh but all-singing, all-dancing battlemented, lived-in ones such as Alnwick and Bamburgh too. The Northumberland coast is a real highpoint, with miles of wonderful duned beaches stretching all the way up to the walled, fortified town of Berwick upon Tweed – itself, the most interesting of all the towns in the northeast of England, fought over for centuries but now carving out a more peaceful reputation as a 'slow town', big on sustainable tourism and locally sourced food and drink. Add to all this the gems of Alnwick Garden – Europe's finest contemporary garden – or a pile of stately homes or the fascination of a trip to Holy Island and you'll see that Northumberland really does have enough for weeks of travel and exploration. And that's before we even get to Northumberland National Park, the wilderness and 'Dark Sky' country that takes up most of the interior of the county. Did we say weeks? Make it months. Better start now.

northumberland, northumbria, northumberland national park, united kingdom, england, berwick upon tweed, alnwick, holy island, lindesfarne, country house hotel, city hotels, youth hostels, hiking, walking, B&Bs, cottages, hadrians wall, places to eat, places to stay, at Northumberland, Northumberland's Coolest Places to Stay – selected by Cool Places