Ceredigion
It's often overshadowed by adjacent Pembrokeshire, and you can walk the coast path from one to the the other without even knowing you've done so. but the fact is the deeper you go into Ceredigion, whether it's up the coast to seaside resort and fishing port of New Quay or inland to the high wilderness of the Cambrian Mountains, the more you leave the crowds behind. There is tremendous scope for glamping, plus wonderful seaside B&Bs and boutique hotels, and of course an array of coastal and countryside cottages that make is perfect for a rural escape.
Best Places to Stay in Hotels, Cottages, B&Bs & Glamping in Ceredigion - Cool Places to Stay in the UK
Best Places to Stay in Ceredigion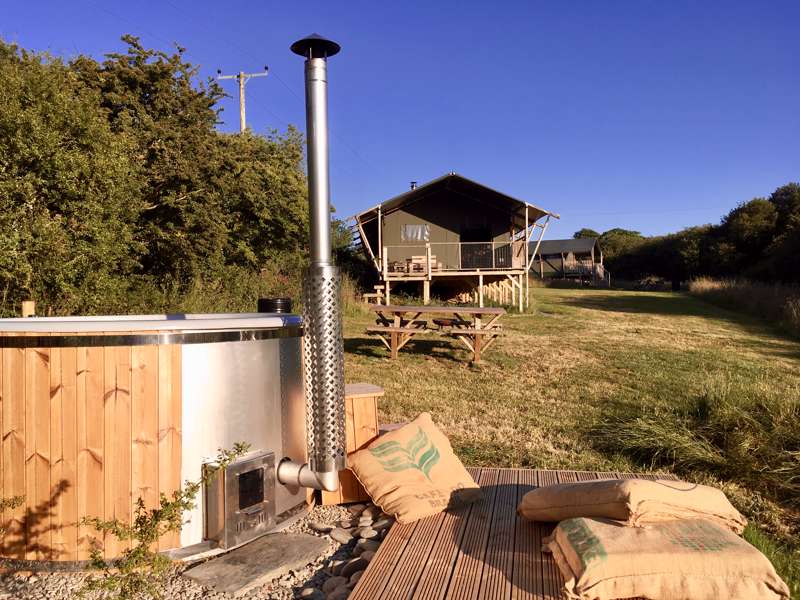 i
Glamping in Aberporth
Glamping in Ceredigion
Glamping in Mid Wales
Available:
3 Safari tents
7 Bell tents
cool places guide to ceredigion, united kingdom, england, countryside, cardigan bay at Ceredigion, The best accommodation in Ceredigion – boutique hotels, pubs and inns, B&Bs, rural cottages and glamping.