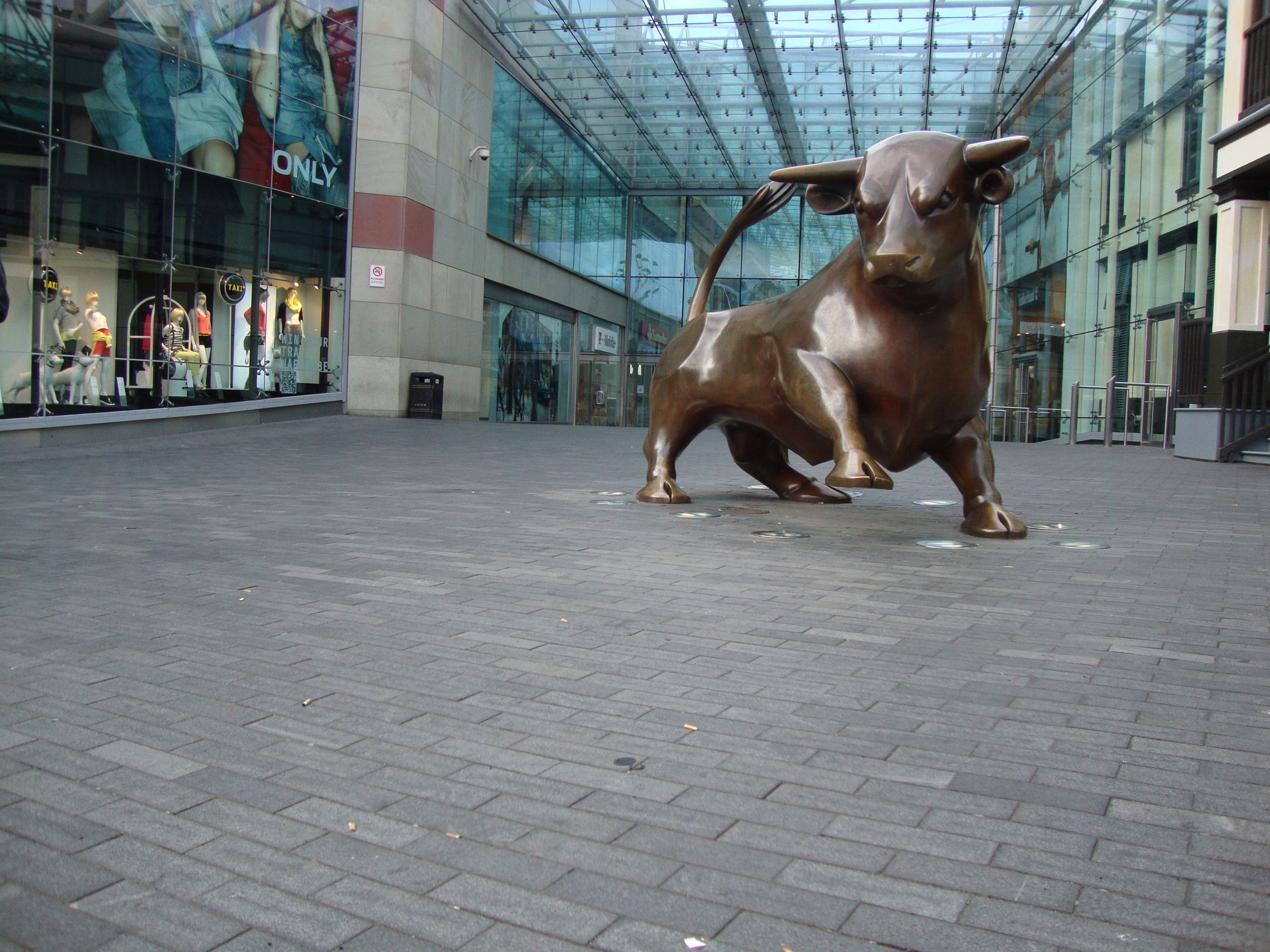 Birmingham
There are some further north that would disagree, but Birmingham has long been regarded as England's second city, a large and sprawling metropolis that has been through a dramatic renaissance over recent years, transforming from scabrous concrete jungle, devastated by 1960s planning mistakes, into the vibrant metropolitan area it is today. It's a cosmopolitan place, one which has done a fairly good job of integrating its immigrant communities while at the same time retaining a patchwork of neighbourhoods with strong identities. The city centre was always a bit of a hotchpotch, but its contrasts work better together now than they ever did before: highbrow culture sits comfortably alongside the edgy and urban, churches and Victorian warehouses sidle up to modernist developments such as the Bullring and Mailbox, which nestle alongside the canals that weave through the city centre. There are spanking new arts and media centres including Millennium Point and the Custard Factory, alongside city landmarks such as the Town Hall and the Jewellery Quarter, which are more cherished today than they have ever been before. It's a city that's been through a lot, but is now comfortable with itself and its proud new identity, which both reveres the past and celebrates the future. It may not be the first place you think of when considering a weekend away, but you know what? The city's wide diversity of sights, and a great choice of of mid- to high-end hotels and restaurants, make it the equal of many more established destinations around the country.
Birmingham
Eat and Drink
As far as food goes, Birmingham is of course best known as the home of the Balti – and, as you might expect, the legendary Balti Triangle, southeast of the city centre, is perhaps the best place to sample the fiery dish. Not so long ago that would have been it for a decent meal in Brum, but the city's recent renaissance has extended to food as well, and away from the hot woks there are plenty of high-end dining options around Brindleyplace, and in the Jewellery Quarter and the Mailbox, where restaurants abound.
Shop
From the major commercial hub that is the Bullring to the indie boutique stores dotted throughout the city, Birmingham does one fine job of retail therapy. Arguably the biggest attraction is the behemoth of commerce at the heart of the city, Selfridges, whose landmark store has become a bit of a symbol of Birmingham and its regeneration. But there's also Forever 21 (the first European store), New Era (second European flagship store), the superlative stores at the Mailbox, and the Oasis, an indoor collection of alternative stalls peddling bespoke fashion and accessories. Unsurprising, then, that Birmingham is now recognised far and wide as a shopping destination second to none, whether you're after the high-end brands, vintage trends or something completely eccentric and unique.
Things to Do
With a decent – and growing – collection of museums and galleries, and several festivals bringing every conceivable art form to the heart of the country, Brum is suitably brimming with culture; indeed its currently exponential revitalisation means that the UK's second city seems to be forever converting old warehouses and factories into new and exciting art spaces. The city is also – perhaps partly in reaction to the vast 1960s mistake that was central Birmingham – keen to preserve and promote its past, with museums like the Museum of the Jewellery Quarter – essentially an old workshop that recalls with warm nostalgia Brum's metal-working heritage. Plus of course there's Cadbury's, which since it fell into foreign ownership feels more precious than ever at its historic home in Bournville. And it's not just about the city; there are pockets of countryside around Birmingham that are easy to reach and can often provide welcome respite if the buzz of this thriving city gets too much.
major cities, united kingdom, england, west midlands, cities, city, birmingham, cool places at Birmingham, Second city. First-rate place for a UK city break