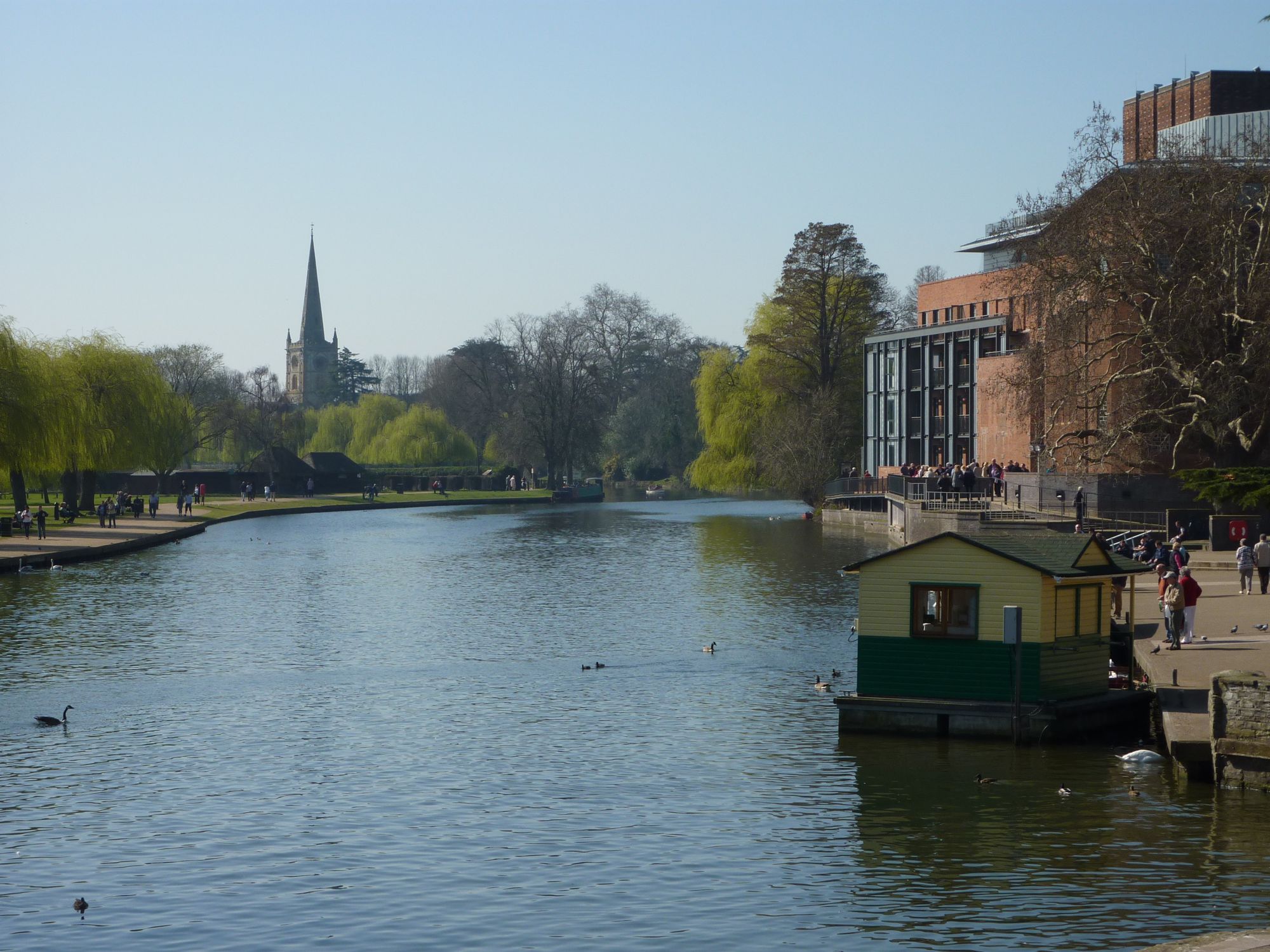 Stratford-upon-Avon
As the birthplace of none other than William Shakespeare, it's not surprising that Stratford-upon-Avon is in awe of its most famous son, with what often seems like every nook and cranny of town given over to England's greatest poet and playwright. And to be fair, if you have any interest at all in the man (or just the era), it's worth visiting for that reason alone: it's home to his birthplace, his grave, the home of his wife when she was a child, and much more; and there are not many better places to see a performance of one of Shakespeare's plays than the peerless RSC Theatre. Once you've done all that there are a predictable number of theatrically inclined tea rooms and restaurants in town, not to mention a shedload of merchandise bearing Shakespeare's name. But if all this begins to get you down, don't despair: there is more to Stratford than Shakespeare. It's a beautiful riverside town showcasing some of the prettiest Tudor architecture in the country, great for a wander at any time of year. You can take a boat out on the river, picnic in the Bancroft Gardens, cycle along the old converted railway line, shop to your heart's content, or just pull up a chair in one of the town's many excellent pubs or restaurants and just watch the Shakespeare-obsessed world go by.
As for places to stay, choose from hotels with a view of the river to B&Bs tucked away in town-centre houses – and book well in advance, particularly in peak months and during the Shakespeare birthday celebrations around 23 April. Out of town, some large luxury hotels have expansive views of the Warwickshire scenery, and there's also both a hostel and a campsite just outside the centre.

Best Places to Stay in Hotels, B&Bs & Self-Catering in Stratford-upon-Avon - Cool Places to Stay in the UK
Best Places to Stay in Stratford-upon-Avon
Eat and Drink
Since tourism is the mainstay of Stratford-Upon-Avon's prosperity, you can expect plenty of restaurants and cafes – many thoroughly 'English' in style and execution, serving traditional British cuisine and, of course, afternoon tea. But there are lots of other places too, from Thai to Italian, and many are focused on the river with good views to accompany the food.
Shop
Once you've looked past the inevitable memorabilia and Shakespeare-related merchandise, there are some fantastic little shops on the streets of Stratford-Upon-Avon. At its heart it remains a traditional market town with a Sunday farmers' market every other weekend selling the finest of local produce. During the week, stroll down Bridge Street to find big-name clothing, health and beauty, and home stores, alongside a fabulous selection of small independent shops.
Things to Do
Perfect places for literature lovers to visit are Shakespeare's former home, along with the homes of his many family members, and also the museum in the Shakespeare Birthplace Trust building. Such visits are topped off, of course, by seeing a production in the world-famous RSC theatre, Stratford's most famous and prominent landmark. If you're looking for a little more than the life and times of William Shakespeare, there are other attractions to keep you occupied. A few miles outside the town is family-friendly Warwick Castle, along with parks and open spaces ideal for a days walking or cycling. At the very heart of the town is its river and to make the most of it you can either rent boats or take a cruise with on-board guides.
united kingdom, england, warwickshire, stratford upon avon, city, countryside, seaside at Stratford-upon-Avon, The best places to stay in Stratford-upon-Avon – expertly chosen by Cool Places – ranging from boutique hotels with great views, good value budget hostels and stylish B&Bs.