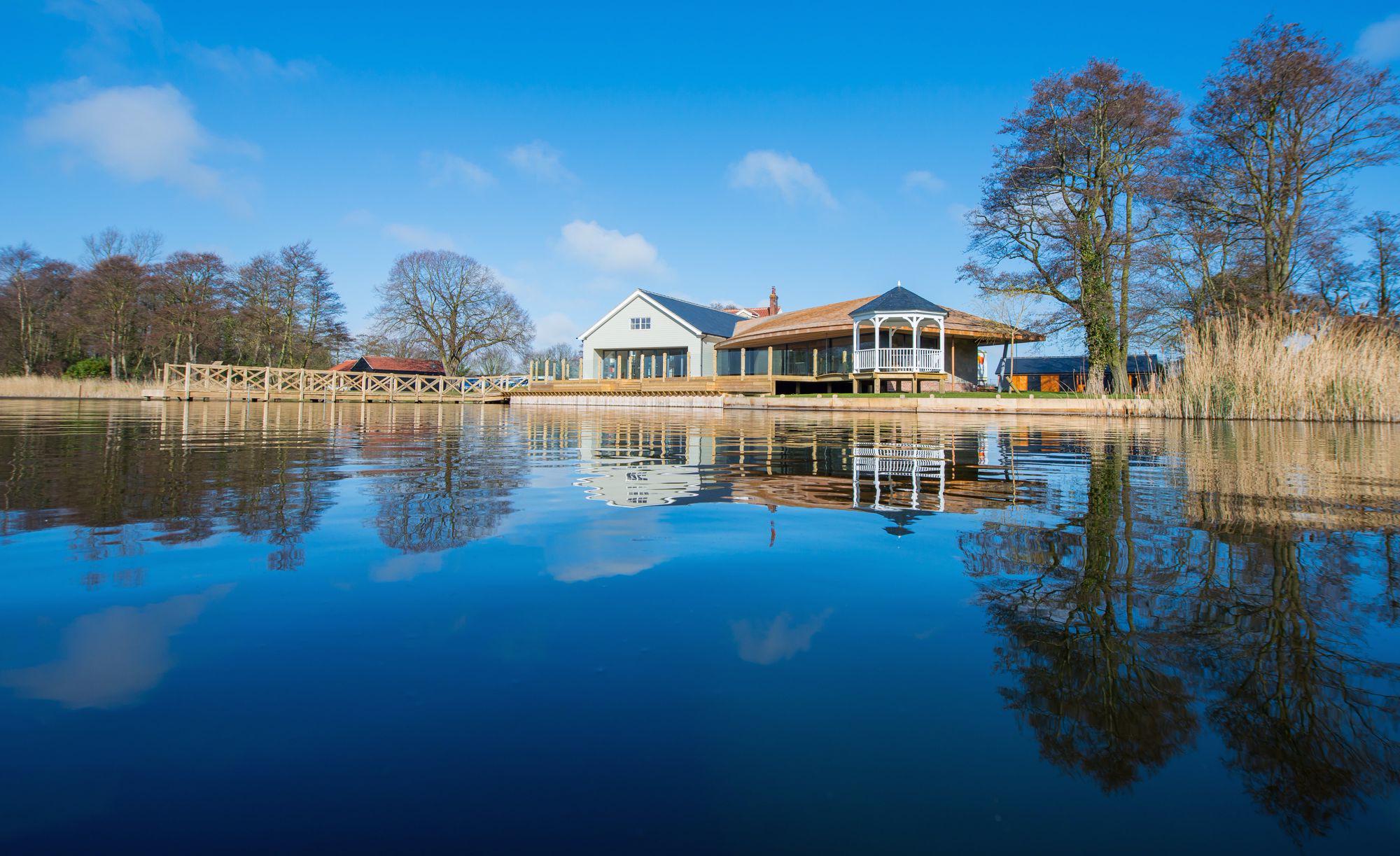 The Norfolk Broads
A haunting, sometimes eerie wilderness of lake and river, reedbed and marsh, huge skies and distant horizons, the Norfolk Broads is the stuff of childhood boating holidays and raucous watery pub crawls, a venue for fishermen and canoeists, hard-bitten sailors and boat-loving folk of all stripes. It's one of the UK's most unique and unusual landscapes, the largest wetland area in the UK and a fabulous breeding-ground for birds and wildlife, but it's been a major tourist destination for the almost a century and is home to some beautifully sited boutique hotels, some great pubs, many of which have accommodation, and the odd country house hotel – though to be honest many people go self-catering, in particular touring the region by boat.
Three main rivers – the Yare, Waveney and Bure and their various tributaries, notably the Thurne and Ant in the north, and the Chet in the south – make up the Broads. They meander across the flatlands and in places swell into wide expanses of water called "broads", well-established lakes that are in fact man-made – the result of extensive peat-cutting over a thousand years ago. The pits flooded when sea levels rose to create the Broads. National Park status was granted in 1988 and all aspects off the Broads are tightly regulated by the Broads Authority, which has jurisdiction over much of the riverside and marsh and maintains a series of information centres throughout the region, promoting the area but also holding tourism in careful check. It's a delicate balance, and one that's hard to maintain. But this is such a special area, not only for wildlife enthusiasts but for ordinary folk who just love to mess about on boats and spend time on the river, that there's no doubt it will continue to prosper.
Best Places to Stay in Norfolk Broads Holidays – Accommodation and Places to Stay in Norfolk I Cool Places
Best Places to Stay in The Norfolk Broads
Most of the food on offer in the Broads is exactly what you would expect of a national park in the heart of the english countryside, good hearty pub meals with traditional British cuisine and local ale on tap. As such, it is not difficult to find somewhere with an open fire in winter or pleasant outdoor seating in the summer months to enjoy food that has been perfected over years of local business. As well as the pubs and restaurants, there are plenty of Cafes to choose from located in and around the Broads. Some offer just a refreshing cuppa and others offer the full delicatessen experience. Excellent lunches can be had, providing the weary traveller with sustenance for their onward journey. From a simple snack to the high-end gastro pub experience, The Broads has got all you need to sedate your hunger. When it comes to drinking, this place is, obviously, not one for bars and clubs, rather a haven for local beers enjoyed in a calm and cumfortables setting.
The Broads are not exactly a shopping paradise, ultimately this is a national park with a focus on countryside and open spaces, not busy high streets and towering shopping centres. That aside, there are certain shops that are well worth looking out for, namely the high quality fresh food sourced from the surrounding farm land and sold in quaint farm shops and local delis. Shops like The Gallery and Farm to Fork are perfect examples of independent businesses that make the most out of home grown produce.
The simple fact is, the best way to see The Broads is by boat and you could easily spend a whole week doing nothing but exploring the 125 miles of lock-free navigable waterways. This is not to say boating is the only thing to do, however, dotted along the rivers you can visit churches, pubs and windmills all with easy access from the water. If you'd prefer to explore by foot or bicycle there is a fantastic network of footpaths and trails, notably including The Weaver's Way, a long-distance footpath that winds from Cromer to Great Yarmouth, taking in some of the best of the Broads. Some good museums are on hand for that rainy day when you don't feel like venturing outside, or you can leave the real world in favour of the homespun fantasy that is Bewilderwood, an unusual attraction for children based on a series of fantasy and adventure novels.

the broads, hotels, B&Bs, cottages, boating holidays, boat hire, boat rental, norfolk broads, suffolk broads, boating, norfolk, suffolk, united kingdom, england, countryside, canals at The Norfolk Broads, Norfolk Broads Coolest Places to Stay – selected by Cool Places