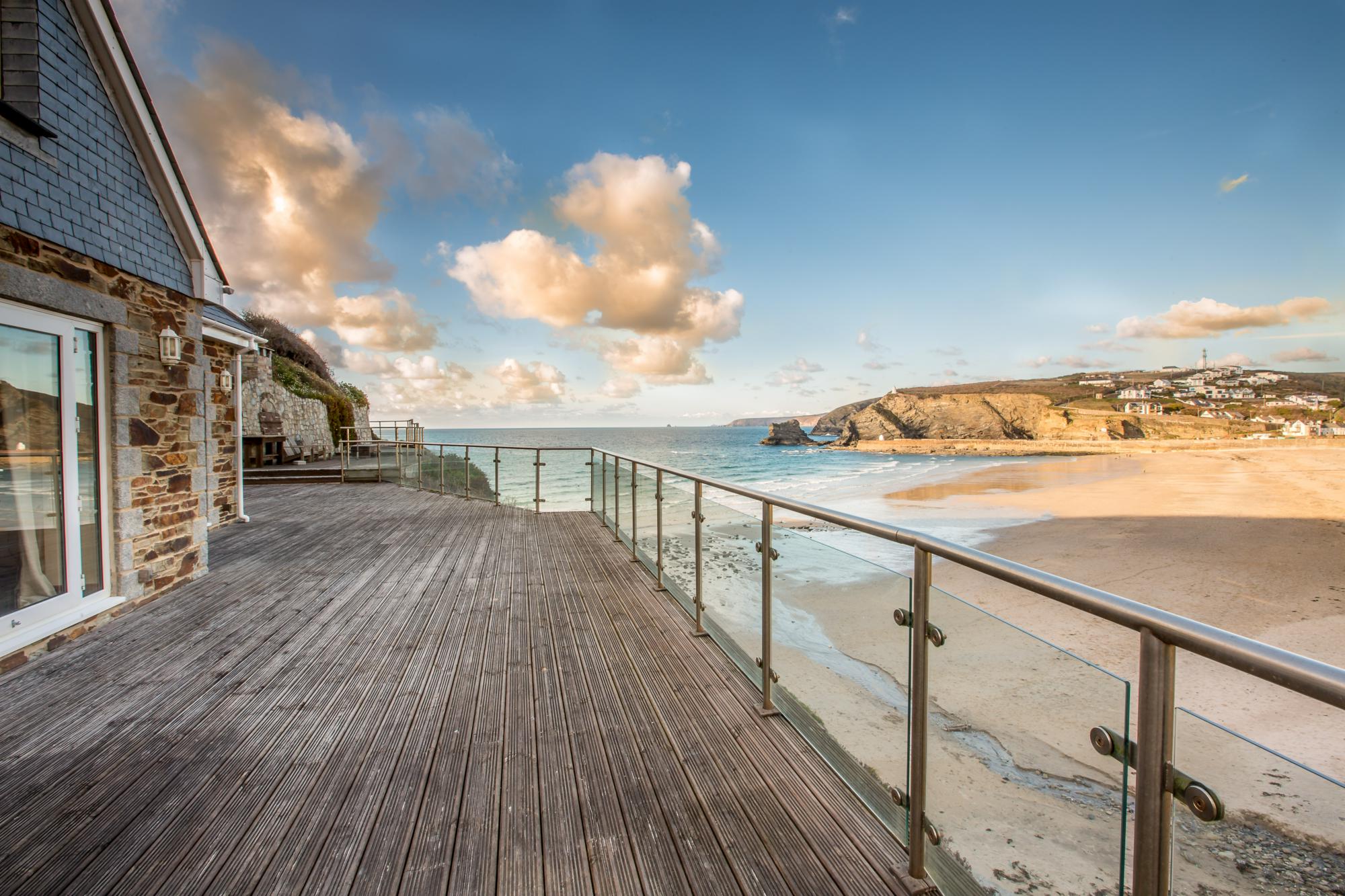 Seaside Cottages UK: Beach Houses & Sea View Rentals
Renting a self-catering cottage by the sea has to be the most popular – and iconic – British holiday of them all. Seaside bucket-and-spade holidays are the ones we all remember, and the ones we most want to recreate when we fancy a coastal break. Wake up with a sea view, stroll on the beach and enjoy all the fun of the seaside in your coastal home from home. We've brought together  the UK's best and most attractive cottages by the sea, sea view cottages and holiday cottages with direct beach access. Whether you're after a romantic clifftop hideaway, a fancy sea view lodge or a family beachside villa, you're sure to find something to suit you among our range of seaside cottage rentals. Go for a walk on the coastal paths or spend a day on the beach walking the dog and paddling in the ocean.
Whether you rent a holiday house for a weekend or a couple of weeks, there's always plenty to keep you busy - many cottages have sea views and are right on the coast, some right by the beach. You'll find them to charming remote coastal villages like Bude or St Ives, with a history of their own and small shops and restaurants to explore.
Beach Houses
Not all of the cottages we include are by the beach, but some are almost on the beach! We have luxury beach houses in Cornwall, or beach cottages in the old port towns of England.
Smugglers Cove Cottages
 is a favourite - sitting just above the sand at the southern end of Portreath's fabulous beach: a sheltered strip of sand so fine it could be the Caribbean. Finally, if a pebble beach for morning strolls is more your thing,
One Wavecrest
 in Whitstable has a location right on Whitstable beach.
Best Places to Stay in Seaside Cottage Rentals, Luxury Beach House Rent UK I Cool Places
cottage rentals coastal cottages cottages with sea views beach houses self catering cornwall at Seaside Cottages UK: Beach Houses & Sea View Rentals, Best Seaside Cottages - selected by Cool Places