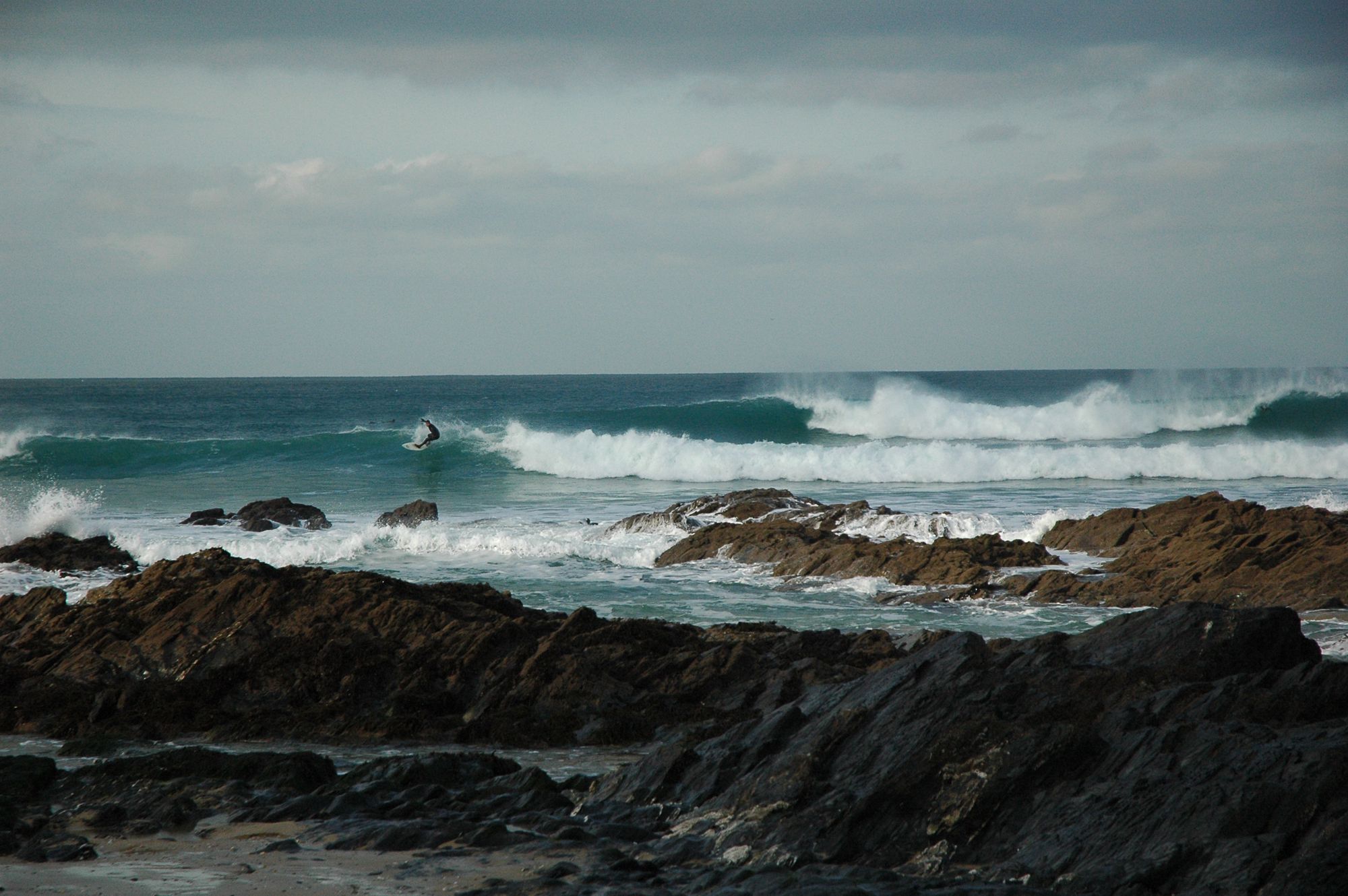 Newquay
A vibrant holiday resort on the north coast of Cornwall, Newquay became popular for its laidback surfing culture combined with a raucous party life. However, while the centre of town still attracts beer-swilling tourists (especially stags and hens), the surf beaches and pristine coastline have won Newquay its more salubrious, present-day status as a chic destination for active types, families and weekend breakers seeking stylish accommodation, excellent restaurants and all manner of water sports. With flights landing just minutes from the beaches, you can be in the waves just hours after leaving London. And with more than 10 beaches to choose from, Newquay's got the perfect patch of sand for everyone, whether it's families that congregate on Towan, the dog walkers who love the wide open space of Crantock or the adventure seekers who head for Watergate Bay and Lusty Glaze. If you're looking for places to stay in Newquay you can forget the chintzy B&Bs and holiday parks of old; Newquay's accommodation scene now flaunts swanky self-catering properties, chic guesthouses and boutique hotels and spas. With fantastic views of the coastline pretty much everywhere, you'll be able to admire the sunset across the sea where ever you are. Staying in Newquay is perfect for beach lovers and those who want to get away and relax. If you're hoping to kick back and treat your vehicle as a surfing-mobile, then there is also an array of campsites and caravan parks nearby that offer a cheap place to stay, as well as a good location for slipping straight down to the waterfront and into the sea!
Best Places to Stay in Newquay Holidays – Accommodation and Places to Stay in Newquay I Cool Places
Best Places to Stay in Newquay
It's not surprising, at this top seaside resort, that most of Newquay's restaurants, pubs and cafés offer great tasting seafood using freshly caught ingredients. There's an increasing number of stylish places and a growing cafe culture, which results in a broad price range when it comes to finding yourself a good meal. Newquay, however, is far more famous for its vibrant nightlife than its fine dining and draws crowds from across the UK. Pubs are open late and many have live music, while clubs work to captivate the young audience with drinks deals and discounts. The mainstream places tend to get pretty overwhelmed in the summer but there are a lot of options and all are clustered within easy walking distance.
A lot of the places in Newquay are the 'bucket and spade' beach shops you'd expect, interspersed with takeaways and fast food outlets. The centre has a few pedestrianised streets but Newquay is not exactly a hub for retail in Cornwall and some of the best shops are actually the ones out of town. Many of the interesting places are, inevitably, beachwear and surf related, with the Fistral Beach International Surf Centre selling anything you could possibly need when heading for the waves. Ultimately, if you're looking to spend a good while shopping, then a brief journey inland to Kingsley Village is your best option, a spot with a great range of independent stores.
The beaches are the main attraction of Newquay, with little specific to see in the town itself. The surfing buzz of the area is infectious and, along with the scores of long-practiced surfers that descend on the town each year, there are also budding first-timers ready to throw themselves into the waves. Close to the town centre, the sheltered beaches of Towan, Great Western and Tolcarne are best for beginners with body boards, while Watergate Bay and Fistral Bay are spots for the more experienced surfer, the latter hosting big competitions each year. If, however, you don't fancy picking up a board from one of the many rental places in town, there are other sights and activities to keep you occupied. For those hoping to holiday at a slightly slower pace, there are fantastic coastal walks to take you away from the busy town, or a shorter jaunt to The Huer's Hut, a 14th century lookout post with spectacular views across the bay. You could relax in the luxury of the Fistral Spa or explore an underwater tunnel at the Blue Reef Aquarium. Newquay is certainly a hub for outdoors activities and host to a real 'live for the moment' culture, but there's something for all when you take the time to investigate this beachy peninsula.
newquay, cornwall, south west, england, north cornwall, uk, guide, destination, travel, planet, uk, hotels, bars, restaurants, places, offers, united kingdom, seaside, surfing, body boarding, watergate bay, lusty glaze, glamping, b&bs, hostels, pubs, places to stay, places to eat, cool places. at Newquay, Newquay's Coolest Places to Stay – selected by Cool Places