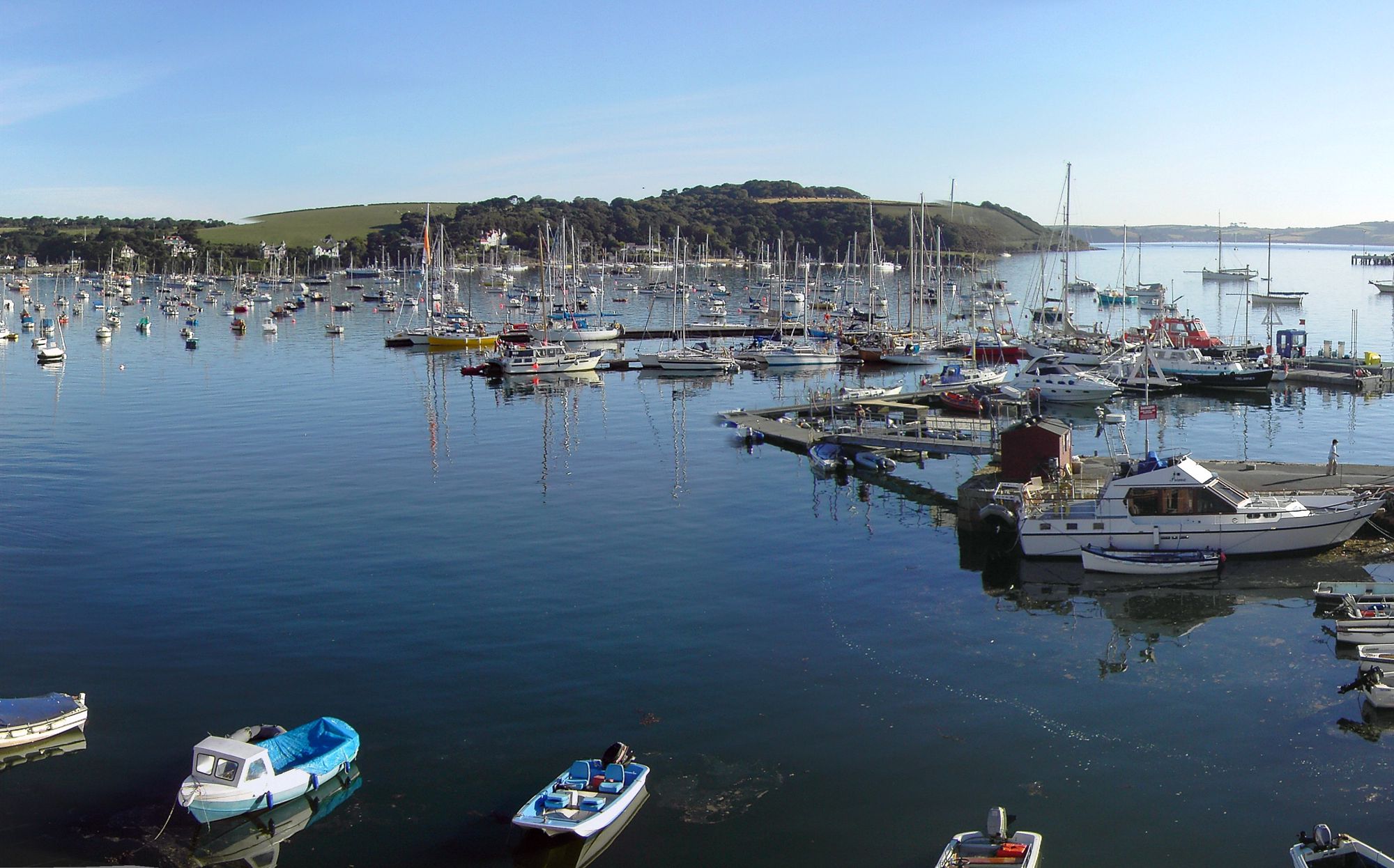 Falmouth
As the world's third deepest natural harbour (after Rio de Janeiro and Sydney, since you ask), it's little wonder that Falmouth is dripping in maritime heritage. That in itself is a good enough reason to come here. But, with a harbour in which sleek yachts are moored alongside historic working boats, it is also home to a thriving arts scene, sandy beaches and excellent restaurants. There's loads of things to do here, ranging from water sports and art exhibitions to beach life and festivals that celebrate life by the sea, and it's unsurprisingly popular during the summer. But it's worth braving the crowds for what is one of the most active, thriving yet historic towns in Cornwall.
Most of Falmouth's accommodation is south of the centre, near the train station and beach area, a perfect location for those who like being within walking distance of the main attractions. Options among many places to stay range from the simple hospitality of a friendly backpackers hostel, to boutique hotels or cosy B&Bs. Both within the town and further afield, there are also a number of self-catering cottages, including some chic apartments on the waterfront and more spacious houses that are ideal for larger groups or a family holiday. .
Best Places to Stay in Falmouth Holidays – Accommodation and Places to Stay in Falmouth I Cool Places
Best Places to Stay in Falmouth
Inevitably the majority of bars, cafes and restaurants are clustered around the waterfront streets in Falmouth and the quays off Arwenack Street make for a pleasant evening setting. Seafood is, of course a speciality, but you'll also find good grills and pizzas on offer amid the more traditional british cuisine. There's a growing cafe culture in the area, with spots like Swanpool Beach Cafe and Gylly Beach Cafe claiming the prime positions for daytime sun-seekers. In the evenings, however, many of these cafes accompany local bars in hosting live music and there are a handful of good pubs with a lively atmosphere and local ales on tap. If you don't mind a short trip there are also some fantastic eateries out of town, notably Pandora Inn, a favourite with boaters who can moor up outside and enjoy a meal at the waterside location.
While Falmouth is not a destination people come to for retail therapy, there are one or two good shops amongst those selling standard beach supplies. A boutique shops sells quirky home wares, while next door you'll find an independent music store that has cemented itself as one of the coolest spots in town. Falmouth is also home to one of the best galleries in Cornwall, Beside The Wave Gallery, which hosts the work of local artists and is crammed with paintings you won't want to leave without.
Falmouth has a distinguished seafaring heritage, so it's no surprise that one of the top places to visit in the area for history buffs is the National Maritime Museum.  There's also various parks to relax in with a picnic, and numerous walks taking advantage of the stunning coastline and beaches on offer.  For the more active visitor, the coast provides plenty of distraction. Sailing, surfing and other water sports can all be found, and local beaches are suitable for people at all levels of each sport. If, however, you fancy taking to the sea without the hard work, Sea Safari's tours offer the opportunity to explore the waters by motorboat, an exhilarating way to discover the Falmouth coast.
falmouth, cornwall, south west, england, south cornwall, uk, guide, destination, travel, planet, uk, hotels, bars, restaurants, places, offers, united kingdom at Falmouth, Falmouth's Coolest Places to Stay – selected by Cool Places