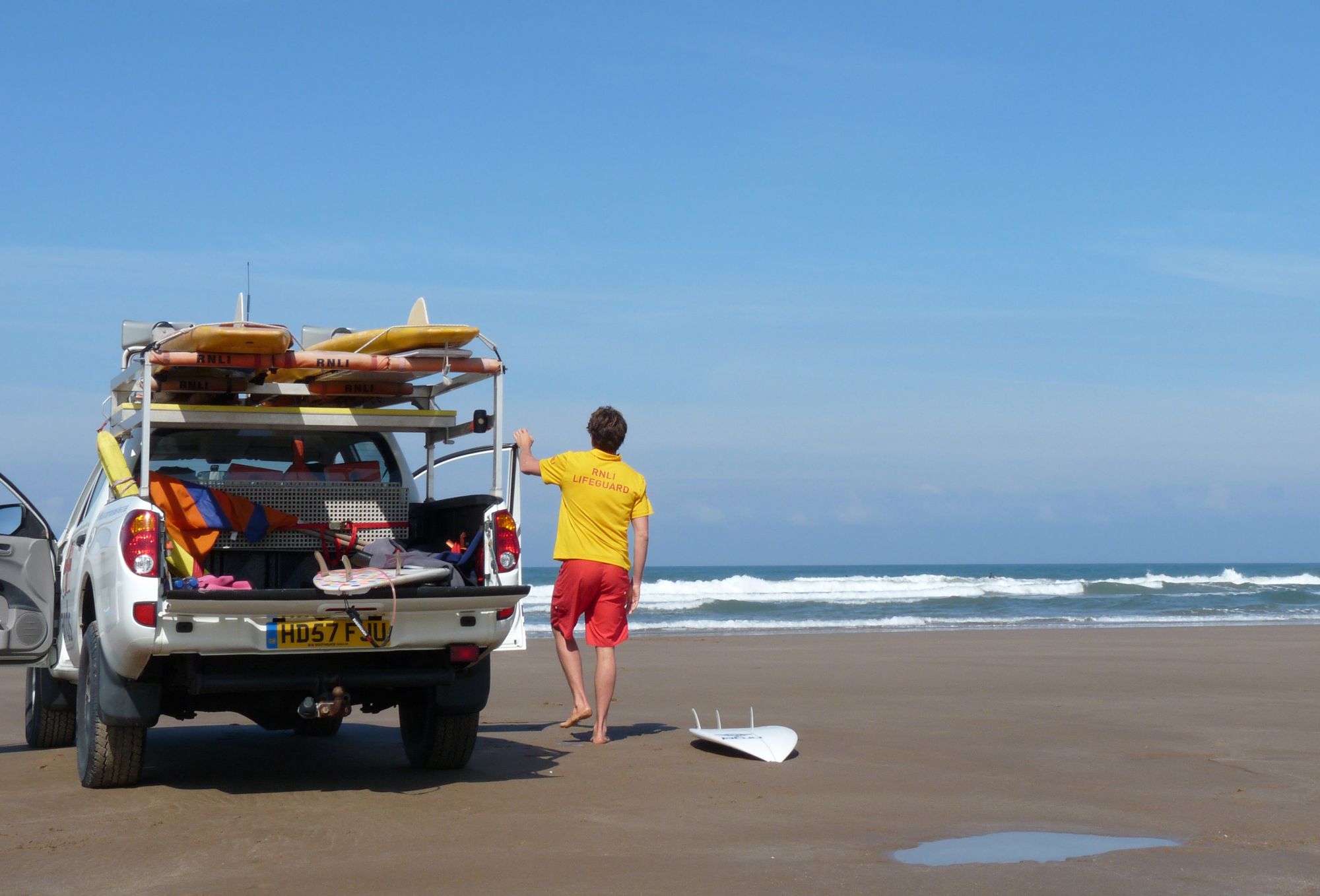 Croyde & North Devon
The North Devon coast is all about culture-clash. There are cream teas in the timeless villages of Croyde and Georgeham and candy floss galore in the family resort of Woolacombe, but the powerful waves and golden beaches of the area have introduced a modern and high-octane surf dimension too. Croyde is one of England's surfing capitals, and an adventure playground for walkers, horse-riders and cyclists. What connects both? A coastline as sensational as any in Britain. There are a variety of places to stay in Croyde and North Devon, to suit anyone from couples to families, and the best accommodation options have views over the spectacular coastline – indeed, if a room with a view is what you are looking for, the hotel at Saunton Sands has arguably the best sea views in the UK. The area around Croyde also boasts welcoming B&Bs, there are a handful of boutique hotels and country inns, and some fabulous campsites for those making the most of the fine countryside and (hopefully) warm summer weather. For larger groups or families, self-catering may be the preferred option and the multitude of countryside cottages, dotted throughout the area, can be an ideal place to begin exploring North Devon.
Best Places to Stay in Croyde & North Devon Holidays – Accommodation and Places to Stay in Croyde & North Devon I Cool Places
Best Places to Stay in Croyde & North Devon
There's so much more to Croyde and North Devon than usual seaside fare. There are, of course, plenty of traditional beachfront cafés and pubs, but the area as a whole has a youthful vibe, with some exciting bars and restaurants, serving good food after a day at the beach. British cuisine is mixed amongst Italian, Thai and Japanese food, with places like Blue Groove offering a diverse range of meals for all tastes. For those looking for nightlife, many of the bars host nightly events and highlights include the open-mic nights at Bar Electric, where a drink can be enjoyed on the deck at sunset, or the alternative tunes that blare out of Marisco Nightclub, a post-pub favorite.
You don't come to Croyde and North Devon to shop, but as a long-standing tourist area it has the expected range of quaint shops stocked with trinkets and souvenirs of a holiday at the beach. More interestingly – and practically – are the surf shops that seem to have sprung up everywhere over the last decade or so, which sell everything the budding surfer dude could possibly need. Also of note are a few quirky boutique stores, such as Golden Bear Belts, specialising in bespoke handmade belts, and Ilfracombe's very only Willy Wonka, the Walker's and their Chocolate Emporium. It's not exactly a location where you loose yourself in the shopping experience but there are good shops to be found and the prices are not too bad.
The beach is top of everyones agenda when they come to Croyde and for very good reason, but there are plenty of sights and attractions beyond sunning yourself on the sands. If you're hoping to have an active holiday North Devon boasts top golf courses, horse riding, a range of excellent walking trails and, of course, surfing. Exmoor National Park is a fantastic place to see wildlife, while the Ilfracome Aquarium offers the chance to observe the river and sea life of the local area. A couple of museums, a theatre and a cinema offer further rainy day activities, while the timeless Lundly Island, in the Bristol Channel, is the ultimate getaway from the busy coastline.
croyde, ilfracombe, woolacombe, braunton, saunton, devon, south west, england, north devon, uk, guide, destination, travel, planet, uk, hotels, bars, restaurants, places, offers, united kingdom, seaside, surfing, wind surfing, kite surfing, beaches, swimming, seaside, places to stay, places to eat, things to do, glamping, hostels, b&bs, cottages, farmhouse, guesthouse, pubs with rooms, pubs, at Croyde & North Devon, Croyde & North Devon's Coolest Places to Stay – selected by Cool Places