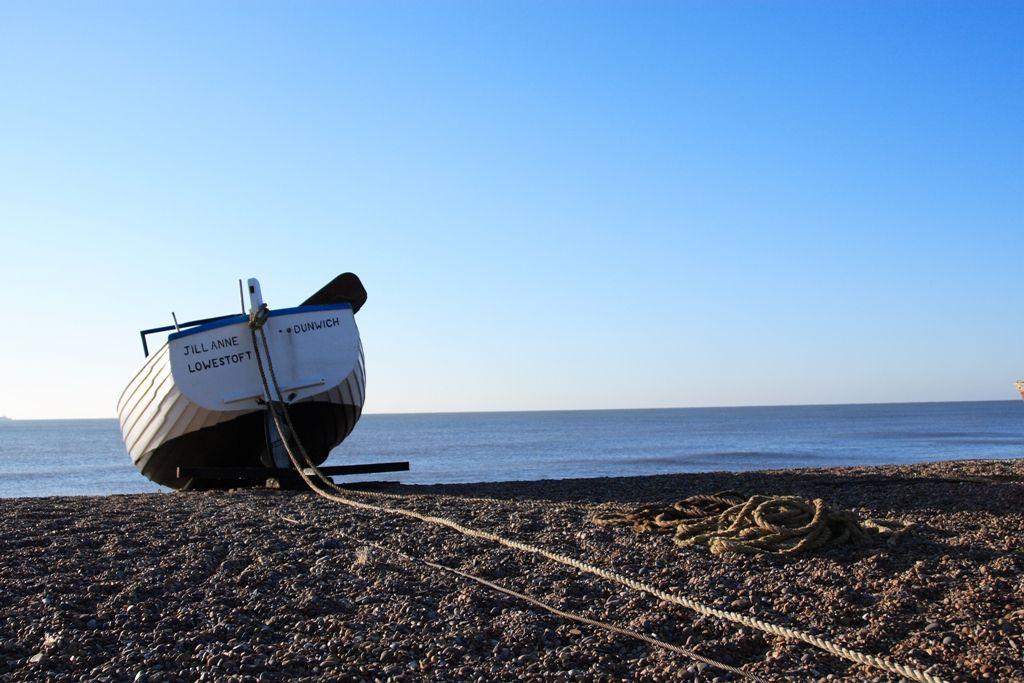 Suffolk Coast
It's just a couple of hours from London, yet the Suffolk Coast feels much further away in both landscape and overall vibe. Suffolk is a largely rural area anyway, but its coast feels detached from the rest of the county, the other side of the busy A12 and main Ipswich–Lowestoft rail line, a wild area of marsh, heath and woodland, most of which is designated as Suffolk Coast and Heaths Area of Outstanding Natural Beauty (AONB). It's also home to genteel, established resorts like Aldeburgh and Southwold, and there's a refined strand to the area that surfaces in some excellent places to stay and eat – the equal of any in the country; indeed the burgeoning foodie pretensions of East Anglia are very much to the fore here. But balance is provided by pristine nature reserves at Dunwich and Minsmere, an accessible yet still very scenic coastal path, not to mention the ancient ruins of Sutton Hoo, the medieval splendour of Blythburgh and Framlingham and the conspiracy-theory spookiness of Rendlesham Forest, Shingle Street and Sizewell. The entire coast and its hinterland repays a visit: it's one of Britain's most diverse and untouched regions, and although you might give the towns at either end a wide berth – Felixstowe in the south (the country's largest container port) and the fishing port and part-time resort of Lowestoft in the north (though even these have their moments), you can spend a few days here and be genuinely amazed by what you'll find. Suffolk benefits from a wide range of accommodation, and there are loads of special places to stay, from cosy boutique hotels in great locations to affordable hostels and stylish B&Bs. If you prefer camping, Suffolk has many campsites too, plus a few great glamping spots and lots of country holiday cottages for those self-catering.
Best Places to Stay in Hotels, Cottages, B&Bs & Glamping on the Suffolk Coast
Best Places to Stay in Suffolk Coast
united kingdom, england, suffolk, coast, seaside, beaches, AONBs, suffolk coast at Suffolk Coast, The best places to stay on the Suffolk Coast including stylish hotels, waterside cottages, boutique B&Bs and quirky glamping, expertly chosen by Cool Places .