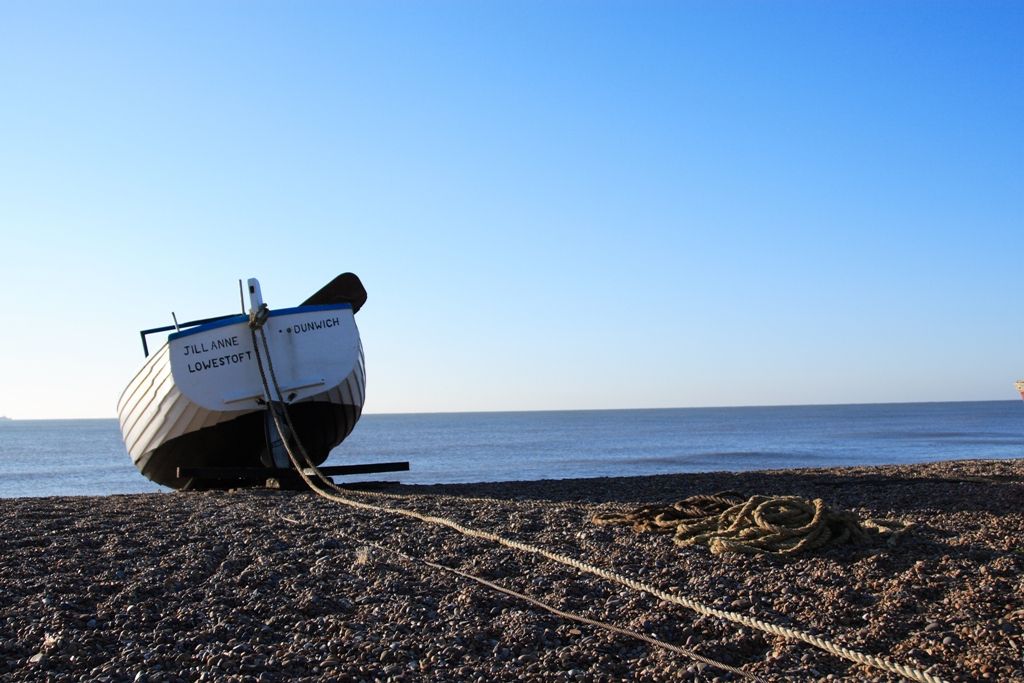 Suffolk Coast
It's just a couple of hours from London, yet the Suffolk Coast feels much further away in both landscape and overall vibe. Suffolk is a largely rural area anyway, but its coast feels detached from the rest of the county, the other side of the busy A12 and main Ipswich–Lowestoft rail line, a wild area of marsh, heath and woodland, most of which is designated as Suffolk Coast and Heaths Area of Outstanding Natural Beauty (AONB). It's also home to genteel, established resorts like Aldeburgh and Southwold, and there's a refined strand to the area that surfaces in some excellent places to stay and eat – the equal of any in the country; indeed the burgeoning foodie pretensions of East Anglia are very much to the fore here. But balance is provided by pristine nature reserves at Dunwich and Minsmere, an accessible yet still very scenic coastal path, not to mention the ancient ruins of Sutton Hoo, the medieval splendour of Blythburgh and Framlingham and the conspiracy-theory spookiness of Rendlesham Forest, Shingle Street and Sizewell. The entire coast and its hinterland repays a visit: it's one of Britain's most diverse and untouched regions, and although you might give the towns at either end a wide berth – Felixstowe in the south (the country's largest container port) and the fishing port and part-time resort of Lowestoft in the north (though even these have their moments), you can spend a few days here and be genuinely amazed by what you'll find.
Suffolk Coast
Eat and Drink
The Crown is the perfect place, if you want to experience the journey of british food. Their offer varies from haddock tarts and mussels to pan-fried bream, saddle of venison. However if you want the experience of a high-end cooking  in an comfortable atmosphere that is "posh without being precious" then Southerland House would be in your favour! You might feel the need to digest the delicious food at ease, there are comfortable rooms upstairs of the restaurant! – That means guaranteed digestion and food enjoyment can be ticked off.  
Shop
For the Book Lovers, Aldeburgh Bookshop is the epitome of an ideal bookstore should be like. Meet their friendly staff members and their affection to books and the variety of their offers, such as joining their book club etc.
Snape Maltings Farmers' Market would be perfect for those that simply enjoy talking to friendly stall-holders and the liveliness of going to a market, the smell of fresh baking, and the quack of ducks combined with an overall friendly atmosphere.  This monthly market will leave a long-lasting smile on your face! 
Things to Do
One thing Suffolk is known for is having great places to collect fossils, areas as Dunwich! Whether you're a keen fossil hunter or just wanting to encourage the children out for a walk. Many fossils are found just lying amongst the stones and shingle. Whilst fossils can be found all year round, winter and spring tend to yield the most pieces as the rough seas scours the coast line exposing a fresh harvest.  Suffolk has a wide range of buildings and monuments that you can site, such as Orford Castle, where you can visit their museum and be astonished by the beautiful view over the sea and nature. 
united kingdom, england, suffolk, coast, seaside, beaches, AONBs, suffolk coast at Suffolk Coast, Find the best places to stay in Suffolk with this handpicked list from Cool Places, including stylish waterside hotels, quirky and unique places to stay and boutique B&Bs.