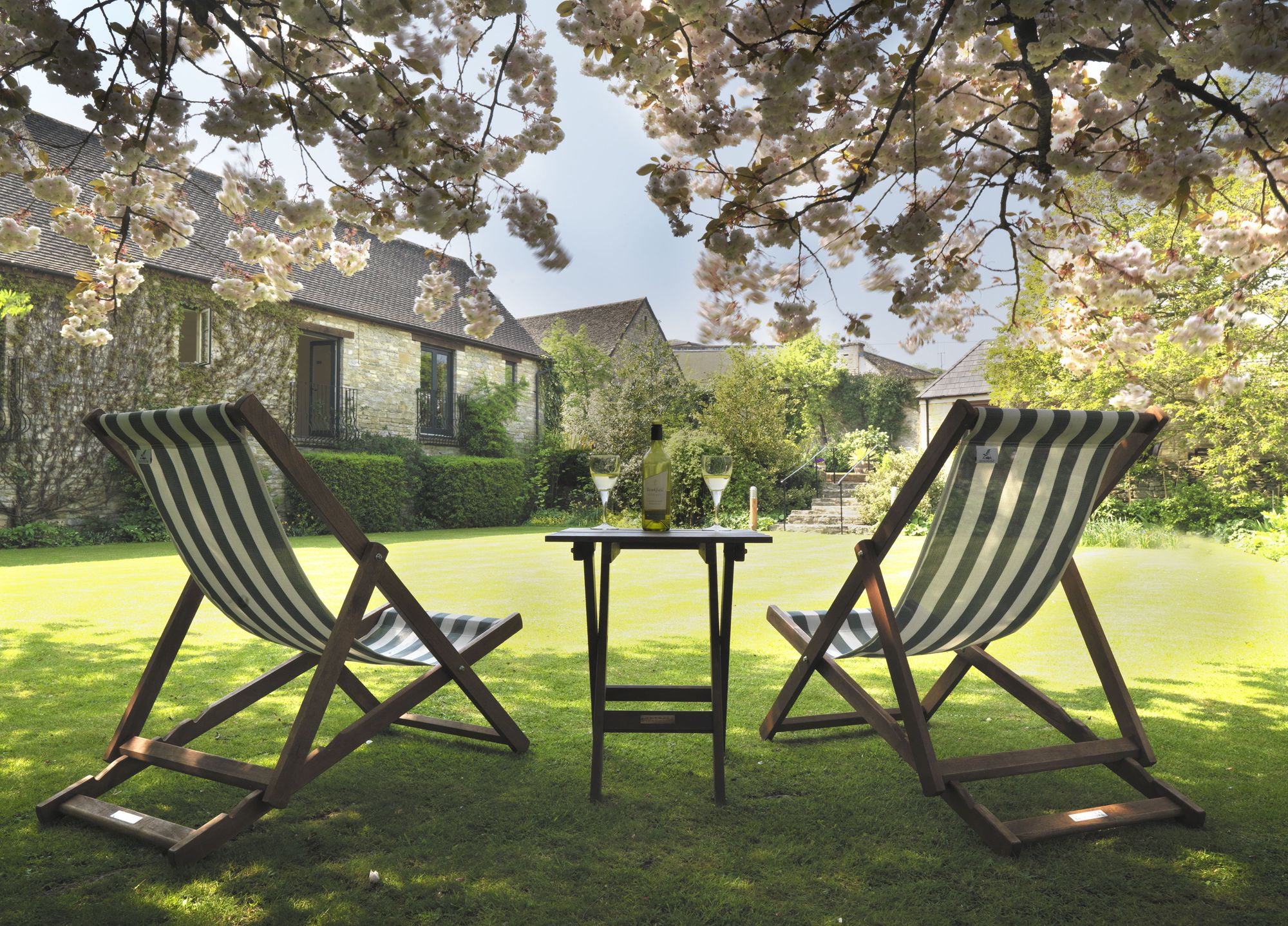 The Cotswolds
Whether you fancy a good walk and a pub lunch, a pampering at a country house hotel or a spot of shopping and a cream tea, there is arguably no better place in England than the Cotswolds. For sure it's the countryside tamed, but you may just find you come back again and again, and as you would expect from the weekend destination of choice for England's well-heeled types, Cotswolds hotels take in everything from luxurious country houses to cool boutique hotels, cosy country inns and charming contemporary B&Bs.
The Cotswolds is England as it lives in our imagination – rolling green hills and stone villages, country pubs and pursuits, hedgerows and country churches. As an area it is hard to define – it straddles five counties, and although the vast proportion of it is within Oxfordshire and Gloucestershire, it nudges into south Warwickshire, and touches the edges of Worcestershire and Wiltshire too. It's fairly easy to get to, not more than a two hour drive from several major conurbations. Yet despite sitting between three major motorways and several national rail lines, its rural steadfastness is what sets it apart. There are no cities here, nor even any large towns to speak of, and instead the gentle hills of the Cotswolds make up a bucolic idyll, dotted with picturesque villages, churchyards, and undulating fields with crops and sheep- or the occasional alpaca these days. The local stone perhaps defines the Cotswolds better than anything- a mellow warm colour which glows in the sunshine and does sunrise and sunset the most uplifting justice, and even looks fetching in the rain.
Best Places to Stay in The Cotswolds Holidays – Accommodation and Places to Stay in The Cotswolds I Cool Places
Long known for its innumerable charming country pubs in which to whet the proverbial whistle, the Cotswolds also has a great choice of places to eat out. From high-class foraged fayre at The Kingham Plough to reliable gastro-pubs like Chipping Norton's famous Falkland Arms, the region's culinary credentials should cater to all palettes and budgets. No trip to the region would be complete without a spot of afternoon tea and visitors to the Cotswolds are truly spoiled for choice with a host of sumptuous country piles in which to enjoy.
For the roughly 38 million visitors attracted to the region annually, the distinct flavour and all-round air of 'Englishness' at its most romanticised is the Cotswolds' clincher. The countless castles, follies and stately homes which dot the region like so many flakes of gold are essential sights for any tourists to these parts. The six counties which form the Cotswolds are refreshingly free of the 'all-singing-all-dancing' tourist traps of most holiday hotspots. Instead, holidaymakers delight in the genteel charms of Broadway, the bucolic wonder of Hidcote Manor and the grand opulence of Blenheim Palace.
In the Cotswolds you can happily forget all about bland High Streets and boring shopping centres to find, instead, a range of glamorous, independent shops that showcase local crafts and remind you why browsing around can be a genuine pleasure. Across the area there is a real mix of stores but most are true specialists and whether its books, antiques or home wares you're looking for the chances are the shopkeeper will be friendly, knowledgeable and genuinely helpful. The rolling green hills and countryside villages are reflected in the traditional food that is on offer, with a selection of lively farmers markets to choose between, as well as permanent delis and farms shops, and the famous Cotswold Cheese Company.

cotswolds, oxfordshire, gloucestershire, warwickshire, worcestershire, england, united kingdom, countryside, cool places, walking, hiking, cycling, luxury, country house hotel, boutique hotel, b&b, cosy cottage, glamping, farmhouse, guesthouse, pubs, bars, good food, restaurants, cafes, countryside, sightseeing at The Cotswolds, The Cotswolds Coolest Places to Stay – selected by Cool Places