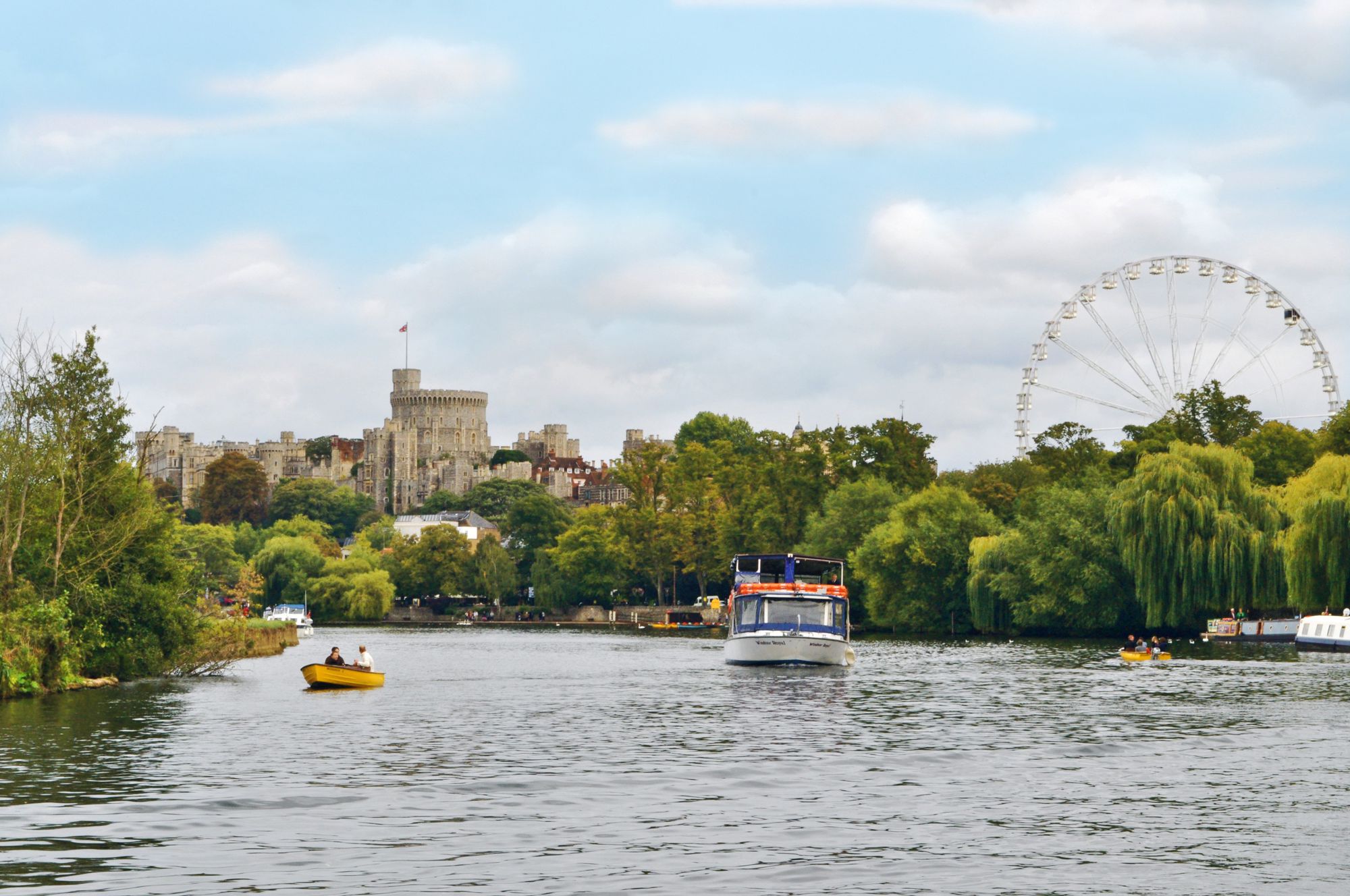 Windsor
Like its most famous resident, Windsor has a well-known public face but a complex personality. The town is dominated, in every sense, by its world-famous castle, which lords it over the high street and remains home to the Queen more often than not. Just down the road lies Eton College, alma mater to 19 Prime Ministers, while five minutes' drive away is Legoland, a battle-cry for children all over the South East. The result? Seven million visitors (plus the odd French president) every year, all jostling with the well-heeled denizens of this prime slice of commuter belt. Factor in the dreamy stretches of Thames Valley and deer-grazed parkland that surround the town, and you have a fair microcosm of modern Britain: a roguish mix of pageantry and shopping, rural grandeur and toe-curling tourist schmaltz. Now that's surely worth a weekend of anyone's life?
As you would expect from such a mix of culture, the accommodation's no different in its diversity. Go over the top at a five star country park hotel, lounge at a cool riverside establishment or, check into Legoland's themed hotel if your nerves can stand it.
Best Places to Stay in Windsor Holidays – Accommodation and Places to Stay in Windsor I Cool Places
Best Places to Stay in Windsor
Surprisingly for such an affluent town, Windsor has no real gourmet restaurants: for that, head to nearby Bray, where Heston Blumenthal's Fat Duck mini-empire and the Roux family's Waterside Inn draw epicures from far and wide. What you will find in town are friendly, mid-range restaurants, tourist-orientated chains, and some little family-run gems (Gilbey's is a favourite).
For drinkers, the Two Brewers pub is the only real unmissable in Windsor proper, though the countryside nearby has some very good gastropubs, including The Palmer Arms, The Greene Oak and The Fox & Hounds. Don't miss the excellent ales produced by the Windsor & Eton micro-brewery, which has recently revived the town's once-proud brewing industry.
Windsor packs a huge array of shops into a compact area, and with much of the town centre pedestrianised, it's a pleasant and enormously popular place to browse. Straight off the train from Slough you're into the half-covered Windsor Royal Shopping development, which sprawls out of the grand Victorian station and into the surrounding streets. Fashion chains (H&M, Joules, Zara) mingle with restaurants and cafés, a much-loved Waitrose, and the town's eccentric but compendious department store, Daniel's. Cath Kidston, Barbour, Fat Face and Timberland all have stores here. A couple of streets over, Peascod Street has more chains and independents, and leads on down to St Leonards Road, for some great gift shops and independent fashion outlets. And don't forget Eton: antiques, second-hand books, and more gift shops make the medieval high street a charming shopping drag.
You have to see the castle, and if you have kids, you'll have to do Legoland. After that, your choices widen. You could spend a bucolic weekend strolling through Windsor Great Park and dining at a country gastropub. You could jump on a French Brothers river cruise, or hire a rowing boat and potter along the Thames with a picnic. You could go shopping: both Windsor and Eton have oodles of independent shops. You could embrace the tourist shmaltz by dressing up for a photo in doublet and hose, or you could hang out with the locals at the funky little Fire Station Arts Centre. You could even – yes, in Windsor – go clubbing. What would her Majesty think?
windsor, eton, berkshire, south east, england, uk, guide, destination, travel, planet, uk, hotels, bars, restaurants, places, offers, united kingdom, city at Windsor, Windsor's Coolest Places to Stay – selected by Cool Places