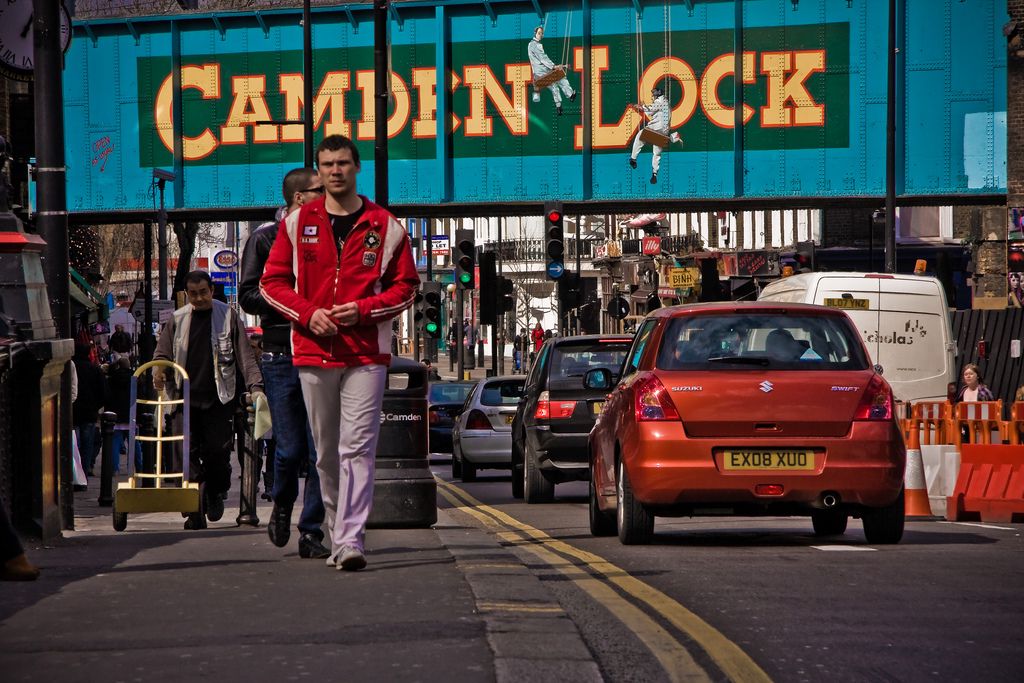 London - Camden Town
A wacky and wise musician by the name of Suggs once famously sang, ''In Camden Town you can do anything you want to", and it remains the unspoken Camden motto to this day. As Suggs rightfully pointed out, "there's tapas, fracas, alcohol, tobaccos, Bongs, bongo bingo, Portuguese maracas, there's reggae in the jeggae, music everywhere, every kind of song and dance, madness in the air". Camden is weird, crazy, slightly offensive, sort of hilarious, ridiculous, outrageous and well...all of the above. There's a freakish assortment of people, from punks to hippies, suits and skaterdudes, and they're all here to shop, eat, drink, be creative, be loud, be sociable and above all to be themselves, giving Camden the edge over other trendy London neighbourhoods that it's become famous for – not to mention the breeding-ground for any number of successful bands since the 1970s. It's a feast for the imaginative soul, with some of the capital's slickest and most outrageous bars, vintage rockabilly pubs and a few great restaurants. It's also teaming with bustling indy shops and of course the various markets that started it all, best known of which is Camden Lock. And where else in London will you find a three foot tall Doc Marten suspended in mid-air?
Best Places to Stay in London - Camden Town Holidays – Accommodation and Places to Stay in London - Camden Town I Cool Places
Best Places to Stay in London - Camden Town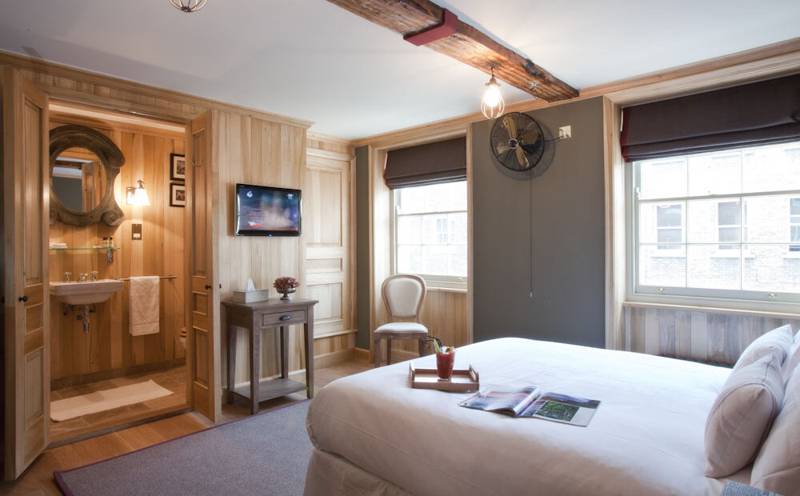 i
Holidays in Camden
Holidays in Greater London
Holidays in South East England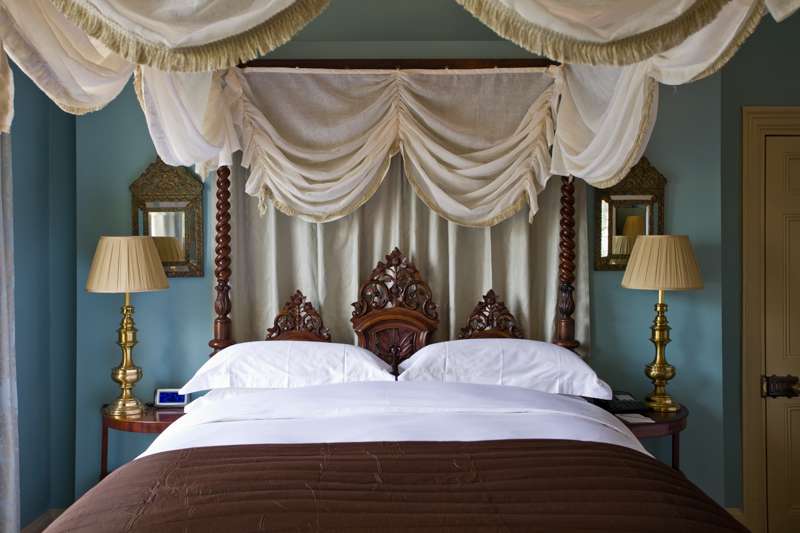 i
Holidays in Camden
Holidays in Greater London
Holidays in South East England
Eating out in Camden is a mixed bag: North London foodies tend to flock to the ubiquitous gastro pubs and exotic bistros of affluent Primrose Hill and Hampstead, and the culinary credentials of Camden have long been seen as less refined than her neighbours. To a large extent, Camden's cuisine is more eclectic and adventurous than fine dining, with street food the order of the day in much of NW1. The canalside stalls next to Dingwalls offer a beguiling array of cheap and plentiful grub from Mexican burritos to Ghanaian goat curry while elsewhere, Camden has a wide array of established restaurants like the ever-popular Belgo Noord and the pan-Asian theme-park/restaurant that is Gilgamesh. Even foul-mouthed flavourist Gordon Ramsay has expanded his empire into Camden with the York & Albany on Parkway. The area's not shy of some fairly decent gastro pubs either with the Lockside Lounge's homemade burgers, 'with all the fixings', an ever-popular prelude to sampling the delights of Camden's nightlife. Speaking of which, Camden's nightlife is second-to-none, with iconic rock and roll bars and boozers like The Dublin Castle and The Good Mixer to trendy lockside bars and some fabulously dingy nightclubs.
You won't find a better way of filling a midweek afternoon than perusing Camden's eccentric retail outlets, of which the biggest lures are without doubt the markets, whether it's the original lockside affair, much fancier these days than when it first started, the Inverness Street fruit and veg stalls or the knock-off DMs of Buck Street. Do your bit for independent trading and stop by – you'll enjoy the haggling almost as much as the actual purchase.
Camden is not really known for its sights but it does have one or two of London's most barnstorming attractions in its markets and, of course, London Zoo. It also boasts some of the capital's loveliest green spaces in Regent's Park and Primrose Hill, but really the music scene is as big a pull as anything – with the legendary and now annual Camden Crawl attracting thousands of revellers over the May Bank Holiday.
camden, town, bars, nightlife, clubs, gigs, music, fashion, market, entertainment, united kingdom, england, london, city, Camden, north, lock, cool places, places to stay, places to eat, good pubs, at London - Camden Town, London - Camden Town's Coolest Places to Stay – selected by Cool Places