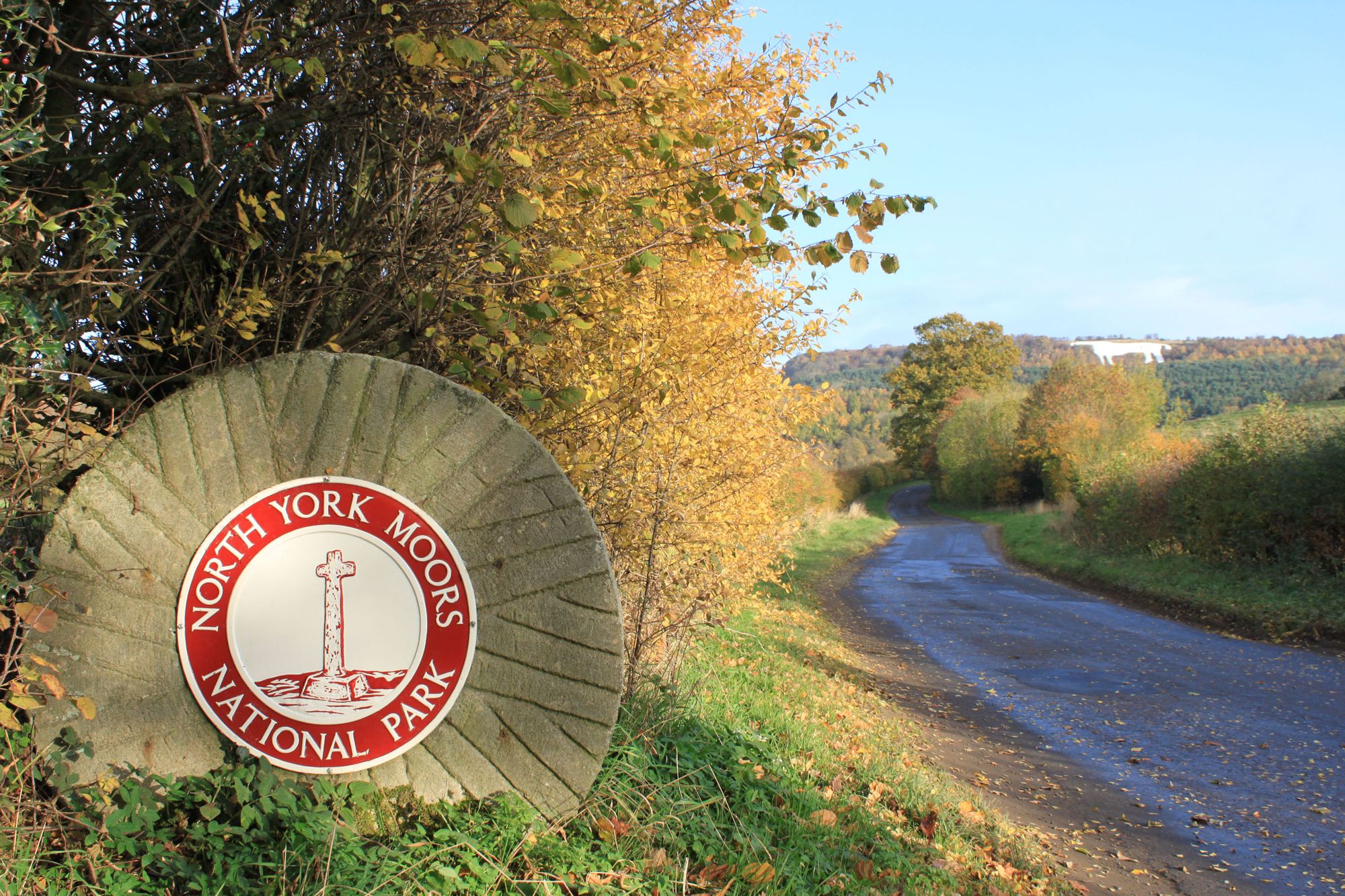 North York Moors
The clue is in the name – 25 miles or so north of York lie the moors, notably the largest continuous expanse of heather moorland in England, which turns a must-see, dramatic purple in late summer. Wild journeys across the tops on single-track roads reveal views that go on for ever, picturesque stone villages in the valleys go about their quiet ways, while here and there are dotted reminders of more ancient times, from early Christian crosses to Roman encampments. If it sounds bleak and remote, well parts can be, despite the proximity of places like York, Middlesbrough and Scarborough, which triangulate the region. But it's also a thriving North Yorkshire visitor attraction – protected by national park status, while only around 25,000 people live here, another six million visits a year are made by hikers, bikers, bird- and wildlife-watchers, history enthusiasts and family holidaymakers. From wonderful walks (including the long-distance Cleveland Way) to bucolic monastic ruins at places like Rievaulx Abbey, there's plenty to get your teeth into, and while the main town gateways – Pickering and Helmsley – aren't large they are charming and full of interest. An unexpected treat is the short 26-mile stretch of rugged coastline – from Staithes almost to Scarborough – that forms part of the National Park, which means seaside places like Robin Hood's Bay also count as a moorland day out.
There are some great places to stay: market-town B&Bs, village pubs with rooms, country inns and the occasional boutique hotel form the bulk of the choices – with Pickering and Helmsley the main two towns if you're looking for a small-town base, or there are bigger places like Whitby, Scarborough and even York handily placed outside the Park. Tradition looms large and if you're after flouncy farmhouse B&Bs and Desperate-Dan-sized breakfasts you won't have far to look; and you're spoilt for choice when it comes to self-catering properties and country cottages. Prices too are attractive. There's nothing outrageous or over-the-top about North York Moors accommodation. Just like the region itself.

Best Places to Stay in North York Moors – Accommodation and Places to Stay in North York Moors I Cool Places
Best Places to Stay in North York Moors
For a region with a fairly limited population, the North York Moors has plenty of good places to eat and drink. The country pub is the mainstay and there are some excellent village pubs and rural inns which concentrate on dishing up great local produce, from organic meats to village-grown veg. The pub, in fact, is often in effect the local restaurant, and the best places have widely known reputations – reservations are often essential in busy periods. Stand-alone restaurants themselves are scarcer, at least within the National Park boundaries, though you don't have to head far to the surrounding towns for fish and chips, curries, pizzas and the like. For cafe life, and a choice of places to get your macchiato and green tea, best head for Pickering or Helmsley, which offer a range of places, from traditional tea room to contemporary caff.

Fancy meeting a paper-maker deep in a forest, or a moorland glass-blower? The North York Moors is fabulous for arts and crafts, with dedicated artists hard at work in even the most remote of hamlets and dales. There's usually a fair selection showing their wares too at the National Park visitor centres at Danby and Sutton Bank. Other than the arty-crafty stuff, food is the thing in this part of North Yorkshire. Helmsley in particular is full of independent outlets – from bakeries to fishmongers – tucked away down narrow alleys. Pickering too is great for a wander, boasting traditional butcher's shops, old-fashioned bakeries and other yesteryear stores. Both towns also have good weekly markets, though king of the local farmers' markets is at pretty little Hovingham. Nearest big supermarkets are in Whitby, Thirsk, Middlesbrough or York.

Peace and quiet, big views and dark skies, ancient villages and sweeping forests, rolling moorland and a craggy coast – there's plenty of the Great Outdoors in the North York Moors and lots of ways to enjoy it. Two National Park Centres, at Danby and Sutton Bank, fill visitors in on all there is to see and do, and between them they offer up a full annual programme of walks, activities and children's events. As you might expect, there's terrific walking and cycling to be had – the Cleveland Way National Trail cuts right through the heart of the region (as does part of the Coast-to-Coast walk), while the Moor to Sea Cycle Network connects moors and coast in a 150-mile series of loops and rides between all the major settlements. Wheel-fiends also know all about Dalby Forest, which has world-class mountain-biking trails and loads of other forest activities to enjoy. Some of the UK's finest ruined abbeys nestle in secluded corners of the moors – Rievaulx is the most famous – while ancient stone crosses, standing stones and Roman roads tell the tale of a long human history here. Local museums meanwhile present a mix of history, heritage and downright idiosyncracy – the fascinating open-air Ryedale Folk Museum in the gorgeous village of Hutton le Hole is the single biggest museum attraction, well worth a special trip into the heart of the moors.

north york moors, national park, united kingdom, england, north yorkshire, yorkshire, countryside, villages, places to eat, places to eat in north yorkshire, york, scarborough, whitby, hiking, cycling, birdwatching, farmhouse B&Bs, at North York Moors, North York Moors's Coolest Places to Stay – selected by Cool Places