Crispie Estate
Crispie Estate, Kilfinan, Tighnabruaich, Argyll PA21 2ER
Two large properties on a stunning Scottish country estate right by Loch Fyne and the Mull of Kintyre.
Only in Scotland could you find somewhere like the Crispie Estate, where 120 acres of pristine coast and ancient forests are yours for the duration of your stay. It's only a couple of hours' drive from Glasgow, yet is a stunning location: you can sail, walk, cycle, kayak, swim or just explore the place on foot, and there is even a motor boat moored in the bay for guests' exclusive use *as per RYA certificate requirements.
There are two places to stay on the Estate – historic Crispie House,  which sleeps sixteen, and Crispie Lodge, a smaller, more contemporary affair which can accommodate eight people. You're neighbours then, but you won't be popping around the for a cup of sugar – indeed both properties enjoy the use of their own private grounds and their own private beach, and are so well-equipped and the location is so beautiful that you won't need to pop out for anything much. Crispie House has an indoor swimming pool and games room while Crispie Lodge features a fabulous hot tub.
 Just turn up, and throw away the car keys... and tune out. 
Dogs are welcome at Crispie House. Crispie House is the perfect venue for a large group of family or friends celebrating a special occasion or who just want to get away from it all in the Scottish Highlands, a lovely rambling old place which sleeps 16 people in seven bedrooms. There's a large sitting room and dining room, an indoor heated swimming pool and a games room. It's light-filled and spacious in summer, while roaring open fires, lounging sofas and cosy rugs are the perfect antidote when the weather turns cold.  At any time of year the views across the loch to the Mull of Kintyre are stunning, while outside the lawn sweeps directly down to the beach. Otherwise amble through the woods, fish, swim or cycle – or just relax and enjoy the views.
The much more modern Crispie Lodge (it was only completed in 1999) is  quite different to the main house: smaller, and very contemporary – a light and spacious wood-framed structure with 4 bedrooms that comfortably sleep 8 people. It sits up high above the shore of the loch and boasts magnificent uninterrupted views over Loch Fyne, across to Mull of Kintyre and down to Arran. Watch the sunset from the terrace or take in the panoramic views from the fabulous indoor hot tub. Again, the private grounds of the lodge lead down to the beach, where you can enjoy a BBQ or a driftwood fire with just the seals and seabirds for company.
As for things to do beyond the estate, more active guests can can explore the nearby waters in the estate's own speedboat, or learn to sail than the nearby Tighnabruaich Sailing Club. You could play golf at the Kyles of Bute club, while the nearest village, Kilfinan, is only 5 miles away plus there are lots of places to eat in Tighnabruaich – try the Botanica Restaurant. However it's not every day you get to spend time on your private country estate, so we wouldn't blame you for staying put.
Gallery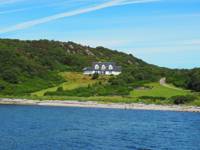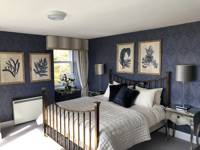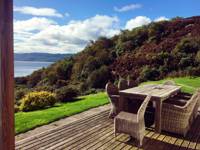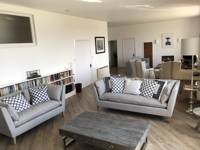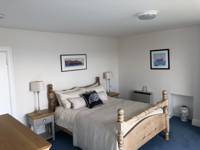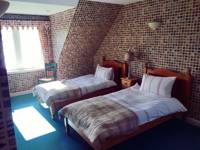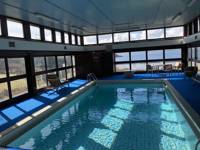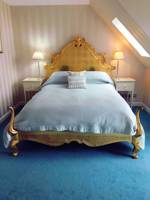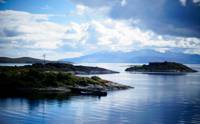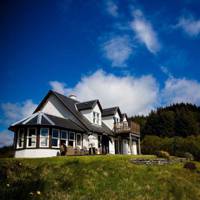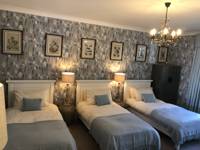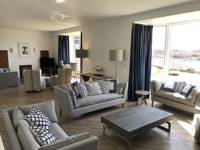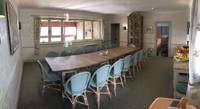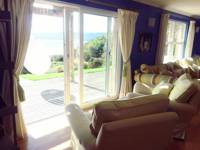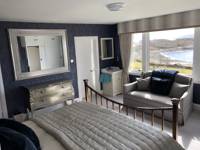 Places to eat & drink nearby
Other places to stay near Crispie Estate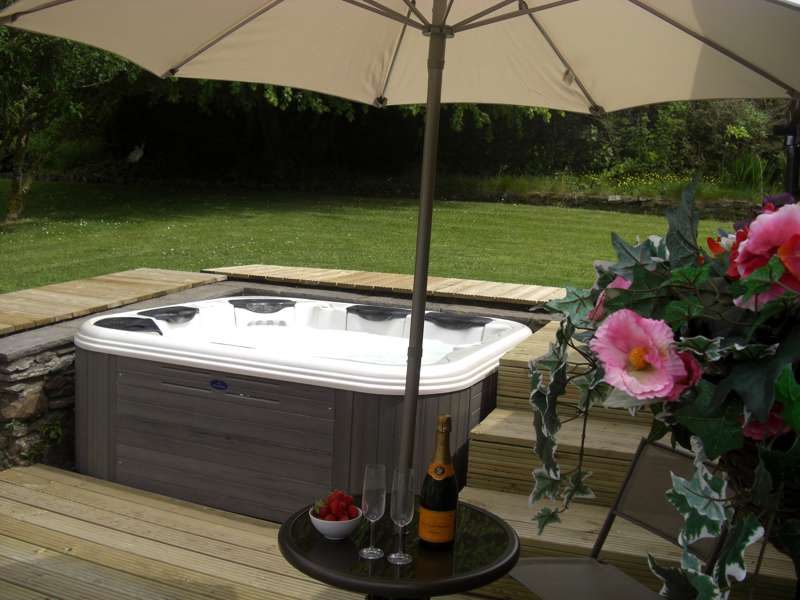 i
Holidays in Argyll & Bute
Holidays in Highlands
Holidays in Scotland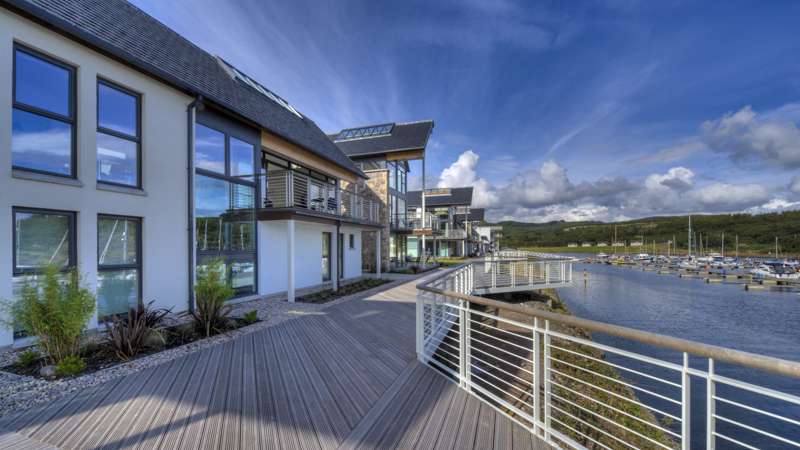 i
Holidays in Argyll & Bute
Holidays in Highlands
Holidays in Scotland