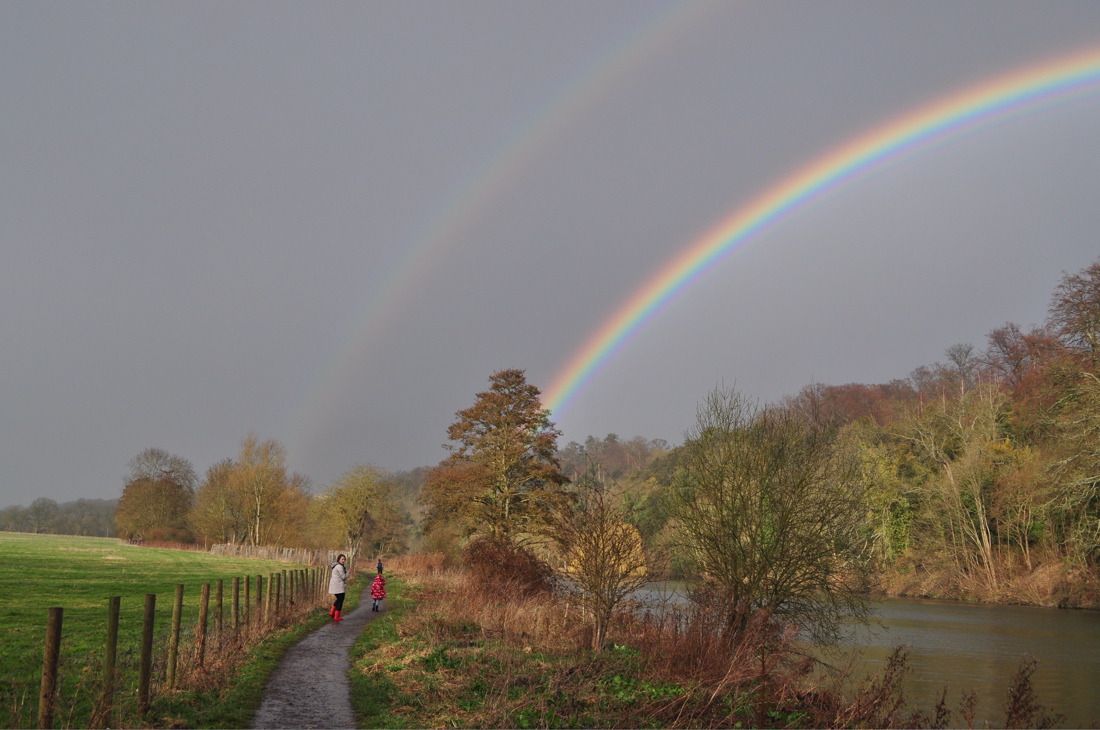 Thames Valley and the Chilterns
Most people's first impressions of the countryside west of London are from a car window barrelling along the M4 or M40. These bustling commuter routes flanked by hi-tech business parks barely hint at the tranquillity and history beyond the hard shoulder. There are glimpses – Windsor Castle, red kites wheeling over the hills – but to see why this is one of the UK's most desirable and prosperous regions, you need to leave the motorway and roam the B-roads and byways – or take to the Thames, the ancient and elegant arterial route which binds much of this region together. Both the Thames Valley and Chilterns are rather vague territories, comprising chunks of Berkshire, Buckinghamshire, Oxfordshire and occasionally Bedfordshire. The Thames Valley runs west from London, via Windsor, Henley-on-Thames and Reading, before heading northwest to Oxford (and continuing beyond Oxford, though this guide does not). For centuries a bolthole for London's rich and famous, the region is sprinkled with grand country houses, affluent riverside towns and gourmet restaurants. Shopping, dining and messing about in boats vie for visitors' attention. If you're not in a rowing boat or a pleasure cruiser, it's a great region for a stroll, too: the Thames Path runs continuously along the river, making for idyllic walks past swans, rowers and weeping willows – and you're never far from a good pub. The Chilterns run northeast from the Thames in a broad swathe of rolling hills that reaches up into Bedfordshire: in motorway terms, roughly from the M4 to the M1, just beyond the M25. Their inner fringes are almost London suburbs (Amersham is at the end of the Metropolitan Line), but it's a predominantly rural region of great walks and cycles through wooded valleys and chalk grassland, and with some wonderfully blustery high points. Buzzards and red kites – reintroduced very successfully from Spain in 1989 – are a common sight, and give a wild frisson to the genteel villages of South Bucks. Combining fine countryside, easy access and increasingly chic places to stay and eat, the Chilterns are a deservedly popular getaway for frazzled Londoners.
Thames Valley and the Chilterns
Eat and Drink
A handful of exceptional restaurants justify the trip to the Thames Valley in themselves, most famously the two triple-Michelin-starred restaurants of Bray: Heston Blumenthal's Fat Duck, and Alain Roux's Waterside Inn. Also in Bray are Heston's two gastropubs – the Hind's Head and the Crown – which are considerably cheaper, and more in keeping with the dining scene elsewhere in the area, where upmarket pub grub is the rule. Every riverside town of note also has a semi-posh, all-purpose restaurant overlooking the Thames – Boulters at Maidenhead, The Ferry at Cookham – perfect for Sunday lunches or family treats.
Shop
If you want to commit a whole day to shopping then the best place to go is Reading, a sizeable town with high street names and a wide range of different shops. Across the rest of the Chilterns and Thames Valley settlements are far smaller and shops are not quite so diverse. The upshot of this is a few hidden gems and independent stores, along with local markets sometimes held in the smaller riverside towns. Henley-on-Thames is one such example where the few cosy shops are supplemented by a charter market in the main square every thursday.
Things to Do
Plenty of people confine themselves to a lie-in, a bit of shopping, and some messing about in boats on the river – and there's nothing wrong with that. But if you do want to stretch your muscles a bit further, there's a host a pleasant walks in the area – along the Thames Path, sections of the Ridgeway, and in the Chilterns. If you're after culture (or horticulture), there's a clutch of National Trust properties to explore, including imperious Cliveden and fanciful Waddesdon Manor. Families are well-catered for too, with the quirky Roald Dahl Museum, the world's oldest model village (Bekonscot) and the reliably spooky Hellfire Caves of West Wycombe...
thames valley, the chilterns, united kingdom, england, countryside, buckinghamshire, cool places, guide at Thames Valley and the Chilterns, Idyllic walks, and you're never far from a decent pub. Frazzled Londoners apply here.