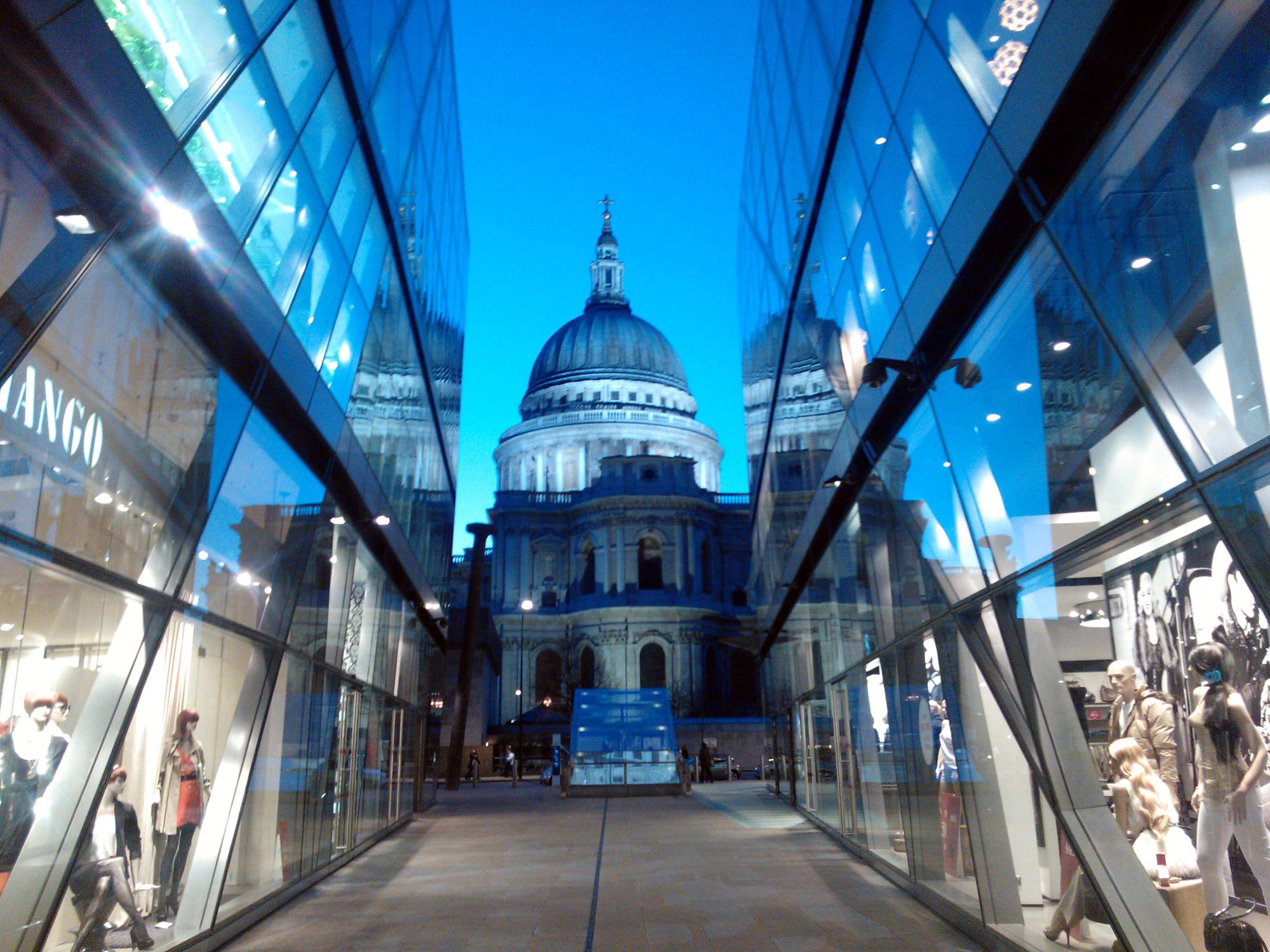 London - City & Clerkenwell
Two contiguous neighbourhoods, very different but with lots in common. The site of the original settlement of London, the City is arguably the biggest financial hub in the world being home to a multinational array of banks, insurance companies and financial institutions. As such, this is perhaps the most cosmopolitan and fast-changing district in what is by any standards a fast-changing and cosmopolitan city. Its architecture is high-rise, its streets mainly busy with suits, and there's a weekday buzz to the area which is infectious. However, no one really lives here and its pubs and restaurants tend to close early and the place shuts down altogether at the weekend, which makes it a good time to explore what is still the capital's most historic neighbourhood, with some of its most interesting churches, squares, nooks and corners, and as intriguing a set of street names as you'll find anywhere.
Clerkenwell is by contrast a place of architects and media companies, having undergone a relatively recent transformation. The old warehouses are now loft apartments and there are also stunning Georgian and Victorian terraces with original lampposts and railings. There's not a lot of green space but Smithfield Market, which for the moment is still London's main wholesale meat market, means the restaurants in this area are outstanding, and the notion of the urban gastro-pub was arguably a Clerkenwell invention.
Best Places to Stay in London - City & Clerkenwell Holidays – Accommodation and Places to Stay in London - City & Clerkenwell I Cool Places
Best Places to Stay in London - City & Clerkenwell
Clerkenwell is rightly considered a bit of a foodie hub by Londoners. With lots of establishments inspired by the meaty presence of nearby Smithfield Market, the area boasts a varied choice of dining options whether it's gastro-pubs (it all started here), French-style brasseries or just traditional boozers. The City has some great traditional pubs too and eateries for all budgets, from fine dining to hearty takeaways, but beware – it all shuts down early and at weekends.
Neither the City nor Clerkenwell are major retail destinations. But as old neighbourhoods that have moved with the times, they boast an unusually high number of markets and both old-fashioned and cool new independents on shopping streets that have seen trading for hundreds of years. Apart from the big new development at One New Change, neither is a place to go for chains, although the City does naturally sport branches of some of the more high-end global retailers hoping to cash in on those bonuses burning holes in bankers' pockets.
The City & Clerkenwell are steeped in history, perhaps more so than any other part of London. There are Roman remains in the City, a 12th-century priory and a fantastic Norman church in Clerkenwell as well as some fascinating museums and galleries to discover. Plus the City has some of London's oldest buildings in the Guildhall and Tower of London, and the amazing legacy of Sir Christopher Wren who rebuilt many of the churches here including St Paul's Cathedral. One of the most enjoyable things you can do in either neighbourhood, but especially in the City, is to get lost. Just keep walking- you'll always find a tube station or bus stop within 5–10 minutes but the discoveries you'll make along the way are priceless.
the city of London, clerkenwell London, united kingdom, England, st pauls cathedral, cool places, places to eat, things to see, places to stay, gastropubs, walking tour, walking, sightseeing, hotels, pubs, b&b, hostel, smithfield market at London - City & Clerkenwell, London - City & Clerkenwell's Coolest Places to Stay – selected by Cool Places