01799 550 442 Clavering, Essex CB11 4QT
22 Guest Rooms

Luxury Gastropub
This pioneering Essex village gastropub with rooms is entering a new era – visit now and see for yourself
The creation of Trevor and Sally Oliver (yes, Jamie's parents), this pioneering gastropub was taken over recently by the local Chestnut group, but this hasn't made us think of it less fondly; indeed, it's still hard to beat the food they serve, which is several cuts above what you will enjoy elsewhere. The Olivers always hung their steaks, got their fish daily from Billingsgate, baked their own bread and insisted on using fresh local ingredients long before it was fashionable to do so, and the new owners have deliberately kept to the same important traditions. Yet prices are pretty much the same as in any decent gastropub, and you can stay overnight.
The pub is actually bigger than you think, with no less than 22 guest rooms spread between the main building, a couple of buildings next door and a bungalow across the road. They have all been recently,  beautifully refurbished in a bright,  contemporary style that will make your stay feel very special, and have tea and coffee, complimentary water, sweets and biscuits, digital radios and Freeview TVs,  plus there's a thoughtfully provided flashlight to find your way across to the pub on dark nights. Most also have big bathrooms, and many have been recently refurbished. The 'Best' rooms have baths as well as walk-in showers and toiletries, while 'Standard' rooms just have baths with showers. Some of the rooms are dog-friendly.
As for the pub, it's always been more a place for food rather than a place to drink, and it remains super-popular with locals and regulars from further afield. The menu still changes every couple of months but but the focus is still on pub food, beautifully cooked and presented, served at a price that most people can afford. There is the odd Italian twist, and they have their own wood-burning pizza oven, which they fire up at the start and end of the week.
And the location? Well, there's not much to Clavering itself, but it does have the advantage of being relatively easy to get to; it's also close to the pleasant market town of Saffron Walden, and Cambridge is not a great deal further, plus it's only a 20-minute drive to Stansted Airport, making it a much better option for an airport stopover than the usual chains. One of our favourite places to stay close to London.

Details
Facilities
Close to the borders of both Hertfordshire & Cambridgeshire, the pretty village of Clavering boasts lovely walks, cycle routes and thatched cottages.
​
Conveniently down the road from Stansted Airport and close to the historic market town of Saffron Walden and magnificent Audley End House, we are also lucky to be a short drive to the Imperial War Museum in Duxford and Newmarket Racecourses, The Home of Horseracing.
​
With so much to see and do in the area, why not make a night of it and stay over in one of our newly refurbished bedrooms - it is worth it just to try our award winning breakfasts!
Suitable For
With 22-ensuite rooms on site, whether you are looking for a romantic getaway, a family escape or simply somewhere to rest your head for the night The Cricketers always offers a warm and friendly welcome.
​
All rooms have been recently refurbished to offer a contemporary feel, with accents of greens and fawns, combined with bold and bright floral patterns. The natural theme has been brought to life in everything from the décor to the vegan Bramley toiletries.
​
Food & Drink
Head Chef, Jonathan Bayford and his team pride themselves on their imaginative and varied menus. Changing regularly with the season, there are also delicious daily specials, so you are always spoilt for choice.
​
Whether you fancy a hearty breakfast, a light snack, or a three course meal The Cricketers offers a relaxed and friendly atmosphere, whatever the occasion.
​
Roast dinners are the order of the day on Sundays and people travel from miles around to try our popular Sunday roasts, with all the trimmings!
Open
Open all year.
Pricing
Double rooms £140–£180 a night, including breakfast.
The Owner Says
We are very excited to reveal our investment in the new look bar, restaurant and bedrooms.
It was important for us to retain the history of this much loved pub, but have now added some new creative quirks and extra character – think tiled pantry areas and modern style lighting.
Location
Contact Website 01799 550 442 The Cricketers, Clavering, Essex CB11 4QT
Getting There
From M11 North
Leave M11 at junction 10 and take the A505 east. After approx 1.5 miles turn right onto the A1301. After 2.2 miles turn right onto the B1383 at the roundabout. Follow the B1383 to the centre of the village of Newport and turn right onto the B1038 signposted Cricketers Clavering.
​
From M11 South
Leave M11 at junction 8 (Stansted Airport) and take the A120 West. Turn right at the second roundabout onto the B1383 where you will see a brown sign for Cricketers, Clavering. Follow this road to the centre of the village of Newport. In the centre of Newport, turn left on to the B1038 signposted Cricketers, Clavering.
​
A10
Take the B1038 from Buntingford heading towards Clavering/Newport.
List Your Property
Do you have a Cool Place to stay you'd like us to know about?
List my place
Other Cool Places near The Cricketers
i
Holidays in Stevenage
Holidays in Hertfordshire
Holidays in South East England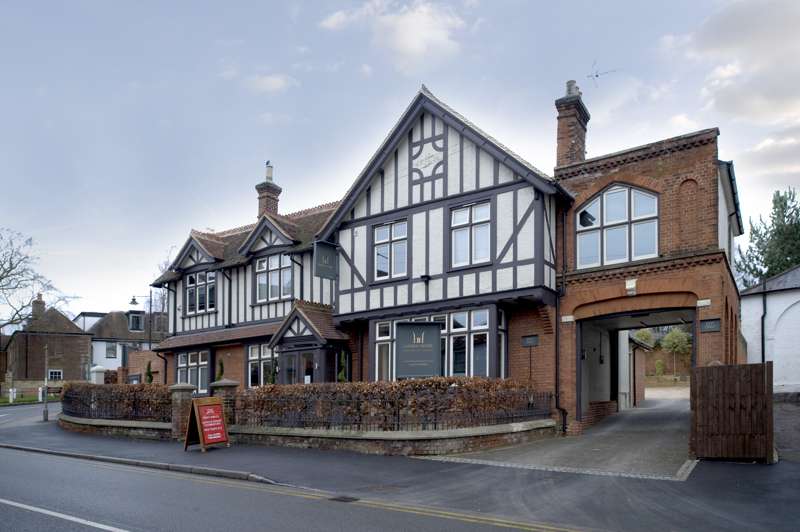 i
Holidays in Stansted
Holidays in Essex
Holidays in East Anglia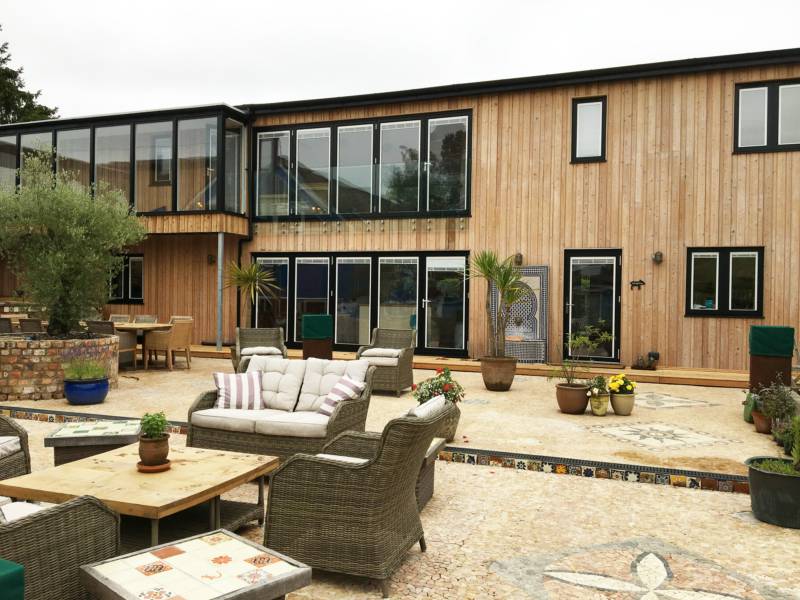 i
Holidays in Saffron Walden
Holidays in Essex
Holidays in East Anglia
Places to eat & drink nearby
Things to see & do nearby