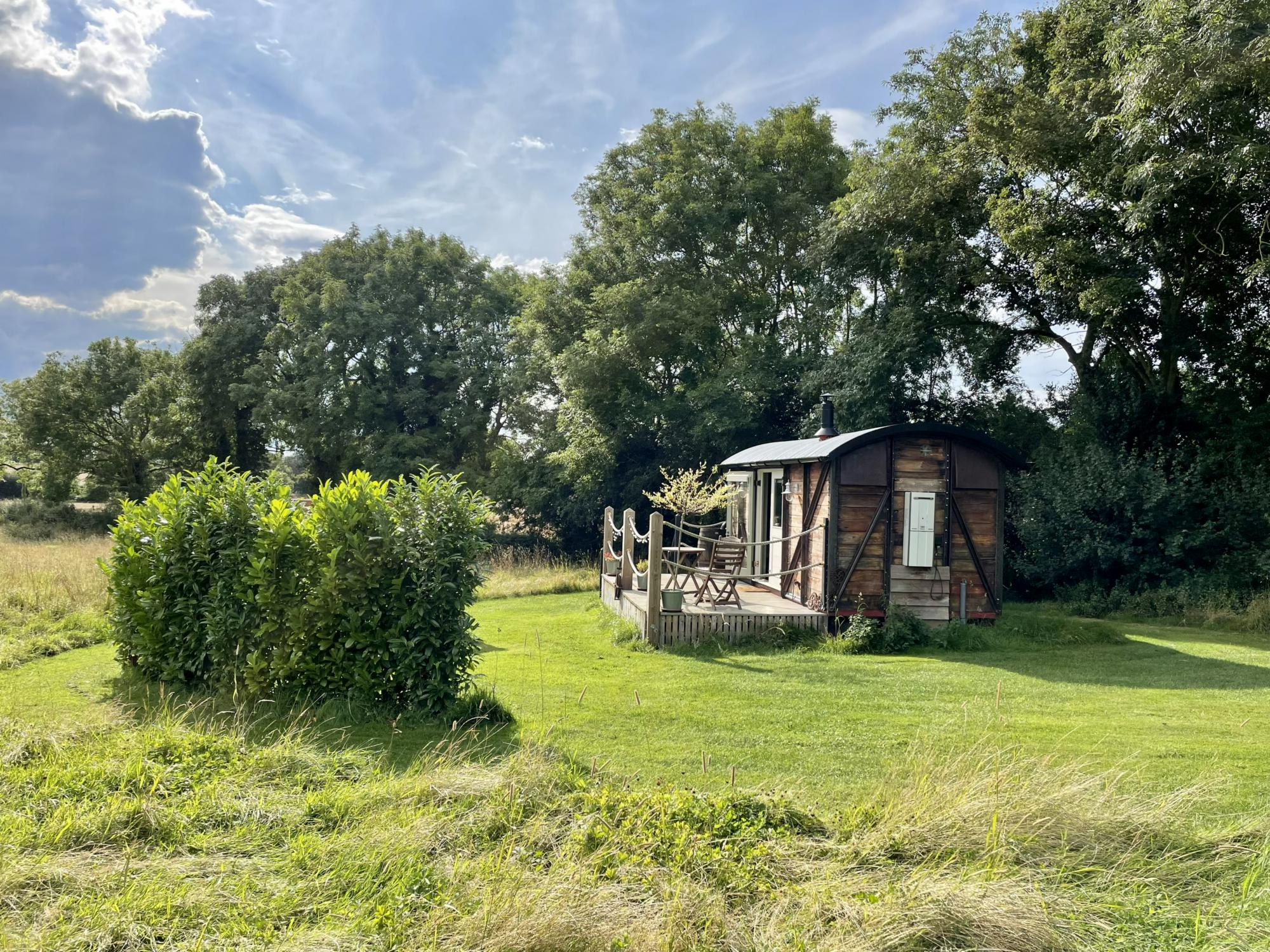 Best of Norfolk
One of the largest counties in England, there's something about Norfolk that makes it special. Perhaps it's due to the fact that it's one of those English counties which – like Cornwall – is not on the way to anywhere. As a result, it has a character and an identity that is unique. It is also a lot more diverse than you might think, with a mix of things to do and places to see that's the match of anywhere in the UK. The long North Norfolk Coast  is perfect for seaside breaks of any duration: with a great selection of seaside pubs with rooms and boutique hotels, it makes a good and much closer alternative for Londoners desperate for the sea than the West Country. Inland, the compact medieval city of Norwich is an elegant and buzzy focal point for the county, home to a popular arts festival every May and a brilliant autumn beer festival, while to the east the scenic network of rivers and lakes that makes up The Norfolk Broads is the county's very own National Park and probably its most visited region.
Norwich
Norfolk's capital and home to a third of its population, Norwich is home to one of the country's finest cathedrals and a walkable old centre that is crammed with great pubs, restaurants and shops. Norwich is a cultural hub for the region, and for the East of England in general, and doesn't really deserve the reputation for provincialism fostered by characters like Alan Partridge – indeed it's an artsy, rather cool and surprisingly cosmopolitan place that makes a perfect venue for a weekend break, with loads to do and see. It's also home to a major university, with all the benefits of nightlife culture that implies, and has a busy centre that's small enough to discover entirely on foot as you amble from medieval church to ancient pub to gallery to high-end restaurant.
The Norfolk Broads
Norwich is the only UK city situated in a national park, the Norfolk Broads – a mainly flat region that stretches from Norwich to Norfolk's east coast and down into northern Suffolk. Britain's newest and most unusual National Park, it's a haunting wilderness of lake and river, reedbed and marsh, huge skies and distant horizons, punctuated by windmills, medieval church towers and the sails of Broads cruisers.
Three rivers – the Yare, Waveney and Bure and their tributaries (the Thurne and Ant in the north, and the Chet in the south) – meander across what is in fact England's largest wetland, converging at the rundown but fascinating old port and seaside resort of Great Yarmouth. At times the rivers swell into wide expanses of water called 'broads' – not in fact natural lakes but the results of peat-digging which flooded in the Middle Ages. It's an important haven for bird- and wildlife, home to no less than 25% of the rarest British species, for example the swallowtail butterfly and birdlife like bitterns and storks. You'll see lots of grebes, cormorants and herons but also maybe a kingfisher or two; you might also catch a glimpse of an otter poking its whiskered snout out of the water.
Most people come here to go boating, and it's a perfect place to do just that, with boatyards galore and plenty of opportunities to rent a motor cruiser, a sailing yacht and even a canoe or a paddleboard – and if you don't want a full-on boating holiday there are plenty of places to hire a boat for the day. But there is a lot more to the Broads National Park than boating, with wonderful walking, easy cycling and some of the county's best beaches on its eastern fringes.
The North Norfolk Coast
The North Norfolk Coast is dotted with nature reserves and wild bird sanctuaries, bustling seaside resorts and a wide range of family friendly hotels, hostels, B&Bs and holiday cottages, along with some of the country's best boutique inns, rural pubs and restaurants, many of which actively welcome muddy children or wet dogs.
It's a wild yet rather chi-chi region, home to tourist honeypots like Blakeney, Wells and Holkham Bay – without doubt Norfolk's most beautiful expanse of sandy beach. Hug the coast from here and you come to he long-standing seaside resort of Hunstanton, and more places to watch birds like Holme Dunes and Snettisham, although many people head straight for the Royal Estate of Sandringham – inevitably one of the region's premier attractions.
In the opposite direction – east – tiny Blakeney and Cley are both popular spots, and Blakeney Point is home to a renowned seal colony while the marshes at Cley offer plenty of opportunity for spotting birds and other wildlife. Beyond, Sheringham and Cromer are proper family seaside resorts, with good beaches, fish and chips and the rest. Consider also taking the North Norfolk Railway inland to the elegant small town of Holt.
View our North Norfolk Coast Guide
Central Norfolk and The Brecks
Central Norfolk is less well known than either the North Coast or The Broads, which can be to its advantage. Most enticingly it's home to the woods and heaths of The Brecks, a notoriously dry area of forest and heathland (the driest part of the entire UK, some claim) which provides fine countryside for walking and a number of villages scattered across the countryside that are among the prettiest in East Anglia.
Small market towns like Swaffham, Wymondham and Thetford are good places to stay for a night or two, as are historic villages like Castle Acre, with its ancient ruined abbey, and Oxborough, with its evocative moated Tudor manor house.
Take some time, too, to explore Thetford Forest, whose pine woodland and heath straddles the border with Suffolk, full of well-marked trails that are ideal for walking and biking and whose deeper stretches contain locations of both Go Ape and Center Parcs.
Southern Norfolk & the Waveney Valley
To the east of the Brecks, the valley of the Waveney river forms the border of Norfolk and Suffolk, home to a number of slow-paced towns that are popular with London escapees and folk looking for an alternative to city life.
Diss and Bungay have a small-town charm that is undeniably appealing, as does Beccles, at the far end of the Valley – the area's most handsome town and a perfect place from which to explore not only the immediate region but also the southern Broads, for which it is a 'gateway'.
Finally there's the Waveney itself, which is one of the county's hidden gems, as peaceful a stretch of river as you'll find anywhere – perfect for lazy paddling, wildlife-watching and star-gazing.
King's Lynn and The Fens
Norfolk's third largest town, King's Lynn is an ancient port that prospered on the back of its easy access to seven English counties, and its position on the Great Ouse river. It's not the first place that springs to mind when considering a weekend away, but it has a handsome historic centre and waterfront and a couple of terrific hotels and restaurants; its lively, open-air markets are also popular and it makes a nice base not only for the western end of the North Coast, for example at Sandringham and Snettisham, but also for the pancake-flat Fens, which stretch across the border into Lincolnshire: you can follow the Peter Scott Walk from King's Lynn to the naturalist's former home near Sutton Bridge, and explore the medieval churches of the tiny communities here; while to the south, Downham Market is a base for a number of enticing villages, plus waterland attractions like the Welney Wetland Centre and Wicken Fen, across the border in Cambridgeshire.
Best Places to Stay in Best of Norfolk - Norfolk Sights and Attractions I Cool Places
Best Places to Stay in Best of Norfolk
Not many people know that Norfolk is home to the largest concentration of medieval churches in the world. With around 650 examples, it's far ahead of anywhere else in Europe, and just ahead of the second largest concentration in the neighbouring county of Suffolk (which has around 500). The flat landscape is everywhere punctuated by church towers and you also can't go far without encountering a medieval priory or abbey, often in an evocatively ruined state – for example at St Benet's, near Horning in the Broads, at Castle Acre in West Norfolk or at Baconsthorpe or Binham on the North Norfolk Coast. We've listed some of our favourite locations below but you can also get lots of information and ideas at www.exploringnorfolkchurches.org.
In many ways East Anglia is Britain's breadbasket, with arguably more food producers than anywhere else in the country. Hops and barley make it a paradise for small craft breweries, while artisan butchers, cheesemakers and even ice-cream makers also thrive. There's superb fish and seafood on the North Coast, famously including the brown crabs which enjoy life in the shallow waters just off Cromer, and Norfolk Blue mussels from Morston or Brancaster, and the county even has a number of vineyards producing high-quality English wine – most of them down among the rivers of the southern Broads.
ADD AS PLACES:
• ACI Brancaster Brewery
https://www.coolplaces.co.uk/places/uk/england/norfolk/1066-jolly-sailors
• Barsham Brewery
https://www.barshambrewery.co.uk/
• Bray's Cottage Pork Pies
https://www.perfectpie.co.uk/
• Cley Smokehouse
https://www.coolplaces.co.uk/places/uk/england/norfolk/1084-cley-smokehouse
• Drove Orchards
https://droveorchards.com/
• English Whisky Company
https://www.englishwhisky.co.uk/
• Flint Vineyard
https://flintvineyard.com/
• Humbleyard Wines
http://www.humbleyardenglishwine.co.uk/
• Humpty Dumpty Brewery
https://www.humptydumptybrewery.com/
• Lacons
https://www.lacons.co.uk/
• Mrs Temple's Cheeses
https://www.holkham.co.uk/property/our-tenants/mrs-temples-cheese
• Norfolk Brewhouse
https://moongazerale.co.uk/
• Panther Brewery
https://pantherbrewery.co.uk/
• Ronaldo's Norfolk Ice Cream
https://www.ronaldo-ices.co.uk/
• Tavern Tasty Meats
http://www.taverntasty.co.uk/
• Tipples Brewery
https://www.tipplesbrewery.com/
• Wildcraft Brewery
https://wildcraftbrewery.co.uk/
• Winbirri Vineyard
https://www.winbirri.com/
• Wolf Brewery
http://www.wolfbrewery.com/
• Woodforde's
https://www.coolplaces.co.uk/places/uk/england/norfolk/8045-woodfordes-brewery
As a county steeped in history , heritage and above all ancient wealth, it's no surprise that the landed gentry are alive and well and living in Norfolk. Or at least their grand houses and country estates are. The Queen's favourite Christmas retreat, Sandringham, is just one of dozens of grand houses amid sumptuous grounds that give you the chance to experience your own little bit of Downton Abbey life. As well as grand and dramatic Jacobean houses like Oxburgh Hall and the Blickling Estate – home to the young Anne Boleyn – there are more recent, 19th-century country houses like Somerleyton that are still lived in by the lord and lady of the manor, and where you can stay overnight and enjoy all manner of activities in the grounds by day.
Watching wildlife is as good a reason as any to visit Norfolk: The county has its own national park, The Broads, which is England's largest wetland and home to more than a quarter of Britain's rarest species of wildlife: marsh harriers, bitterns and kingfishers as well as hundreds of rare invertebrates including Britain's largest butterfly, the swallowtail, and the hawker dragonfly. You can see much of this at the RSPB reserves at Strumpshaw Fen in the Broads and Snettisham and Titchwell Marsh on the North Coast, as well as a host of diverse Norfolk Wildlife Trust sites and National Nature Reserves, all of them worth visiting for different reasons.
It's a well-known fact that Norfolk has some of the best beaches in England – many of them large sandy expanses often backed by dunes. The beach at Holkham Bay is probably the cream of the crop, an endless expanse of sand with a scented pinewood behind, while others – for example the beaches at Winterton and Horsey – are famous for their seal pups in December and attract seals all year round. There are old-fashioned seaside beach resorts, for example at Hunstanton, Sheringham, Cromer and Great Yarmouth, with kiss-me-quick facilities and miles of golden sands, while the beach at Gorleston, close to the Suffolk border, sees some of the county's few surfers.
• Brancaster
Four miles of dog-friendly golden sands.
Lovely sand and shingle beach with lots of facilities.
• Gorleston
Great sandy beach that featured in the recent film 'Yesterday' and is s popular with surfers and body-boarders. Plenty of facilities.
Pretty much a legend amongst beaches, with the sand stretching for miles in front of you and a gorgeous pinewood behind.
• Horsey
This dune-backed stretch of sandy is lovely at any time of year but is particularly popular in December and January when its large colony of grey seals have their pups.
• Hunstanton
Two beaches really – a pebble beach in the main resort part of Hunstanton and a sandy affair backe by dunes and crumbing cliffs in Old Hunstanton about a mile to the north.
• Mundesley
A beautiful ,family-friendly sandy beach down below the village of Mundesley, which perches on the cliffs above.
• Overstrand
A long flat sandy beach that is without doubt one of Norfolk's best – dog-friendly in part and just a short walk along the clifftop path away from more crowded Cromer.
A lovely sandy beach, picturesquely backed by beach huts, that's just a short walk from the main town and facilities of Wells.
Could this be the best beach in Norfolk? If the gorgeous dog-friendly golden sands don't get you, then the extensive band of dunes behind certainly will. Or maybe it'll be the pleasant village with its family-friendly pub or the chance of seeing a seal poke its whiskered snout out of the water. Winterton really does have it all.
Big skies and a long coastline combine with gentle landscapes to make Norfolk a very popular place for walkers, and a number of long-distance footpaths criss-cross the county, from the flagship Norfolk Coast Path which follows the coast from Hunstanton to Great Yarmouth, to the Peddar's Way which runs from the North Norfolk Coast all the wayto Suffolk.  For cyclists, the Norfolk Coast Cycleway weaves back and forth along quiet roads and lanes all the way from King's Lynn to Great Yarmouth.
• The 83-mile Norfolk Coast Path runs all the way from Hunstanton to Hopton-on-Sea, just south of Great Yarmouth,where it joins the Suffolk Coast Path.
https://www.norfolk.gov.uk/out-and-about-in-norfolk/norfolk-trails/short-and-circular-walks/norfolk-coast-path
• The 46-mile Peddars Way links with the Norfolk Coast at Holme-next-the-Sea, from where it runs south following the route of a Roman road to Suffolk's Knettishall Heath Country Park.
https://www.norfolk.gov.uk/out-and-about-in-norfolk/norfolk-trails/long-distance-trails/peddars-way
•  The 56-mile Weavers' Way also links with the Norfolk Coast Path at Great Yarmouth and runs inland via the Broads, North Walsham and Aylsham to Cromer.
https://www.norfolk.gov.uk/out-and-about-in-norfolk/norfolk-trails/short-and-circular-walks/weavers-way
•  The 20-mile-long Paston Way links with the Weaver's Way at North Walsham and runs to Cromer via Knapton, Mundelesley and Southrepps.
https://www.norfolk.gov.uk/out-and-about-in-norfolk/norfolk-trails/short-and-circular-walks/paston-way
• The 70-mile Angles Way runs from Thetford to Great Yarmouth, in part following the Waveney River.
https://www.norfolk.gov.uk/out-and-about-in-norfolk/norfolk-trails/long-distance-trails/angles-way
• The 35-mile Wherryman's Way is a riverside route connecting Norwich with Great Yarmouth.
https://www.norfolk.gov.uk/out-and-about-in-norfolk/norfolk-trails/long-distance-trails/wherrymans-way
• The Peter Scott Walk
https://www.coolplaces.co.uk/places/uk/england/norfolk/king-s-lynn/10206-the-peter-scott-walk
things to do in norfolk, things to see in norfolk, sights, attractions, norfolk, tourism explore, broads national park, beaches, festivals, rivers, waterside, norfolk broads, north norfolk, norfolk broads, wildlife, bird watching, boutique hotels, B&Bs, hotels, cottages at Best of Norfolk, Things to See and Do in Norfolk selected by Cool Places