This week, April 22-30th has been International Dark Skies week, but if you didn't know - don't worry.
It's all about the effects of light pollution and appreciating truly dark skies, filled with the stars we can't see from the cities and envisioning a future with darker, starrier skies.
Well, there are many things one can do to help, but maybe that starts with looking up and enjoying.
We've put together a few places to get away, all in areas renowned for their dark skies! Check them out below if you want to escape to the countryside, enjoy some stargazing and really relax.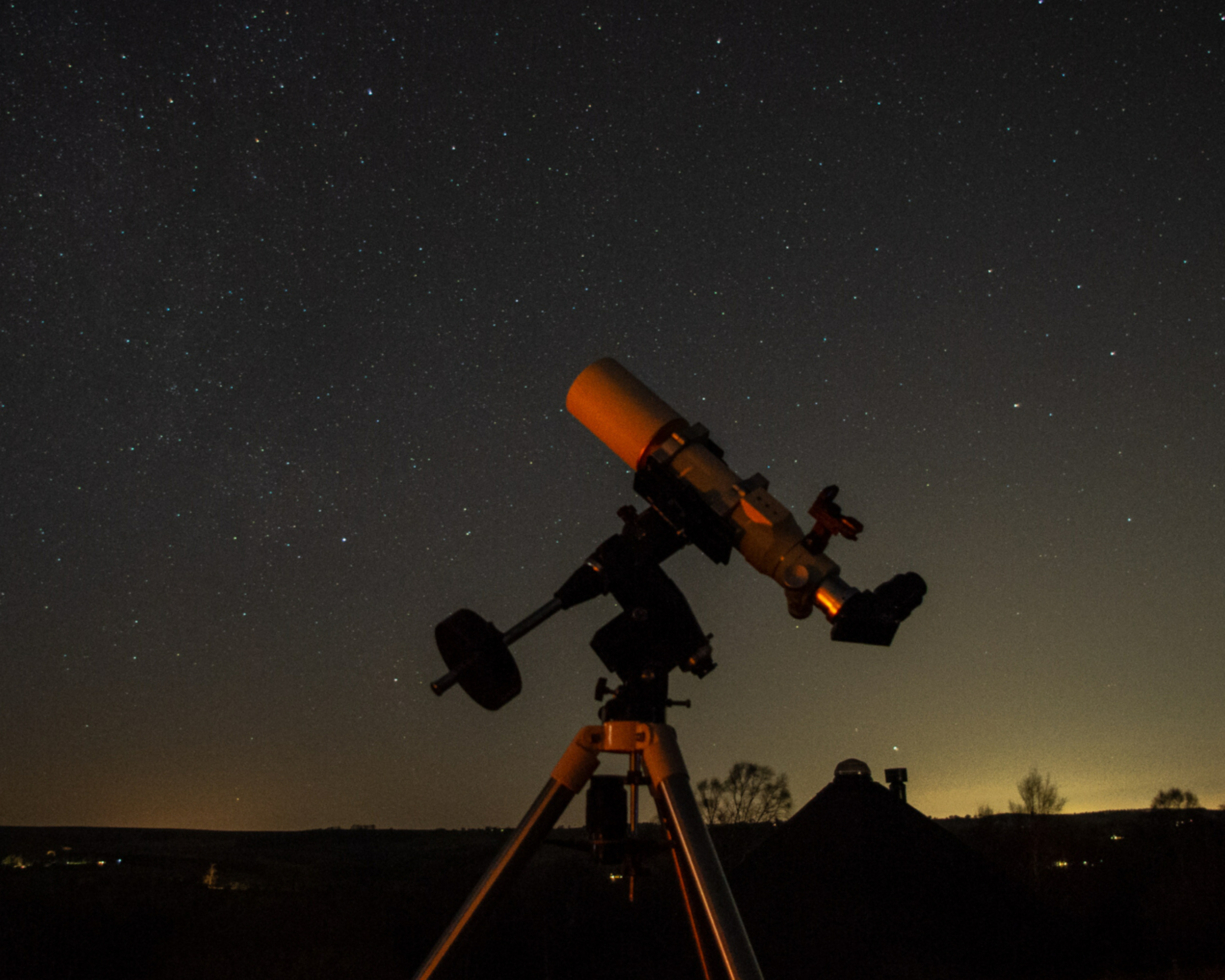 It's eco-friendly glamping on the Yorkshire Dales, with lots of fantastic wildlife around and rich dark skies above. They've even been known to put on star-gazing events, and enjoying the night sky is one of their many passions. Check them out here.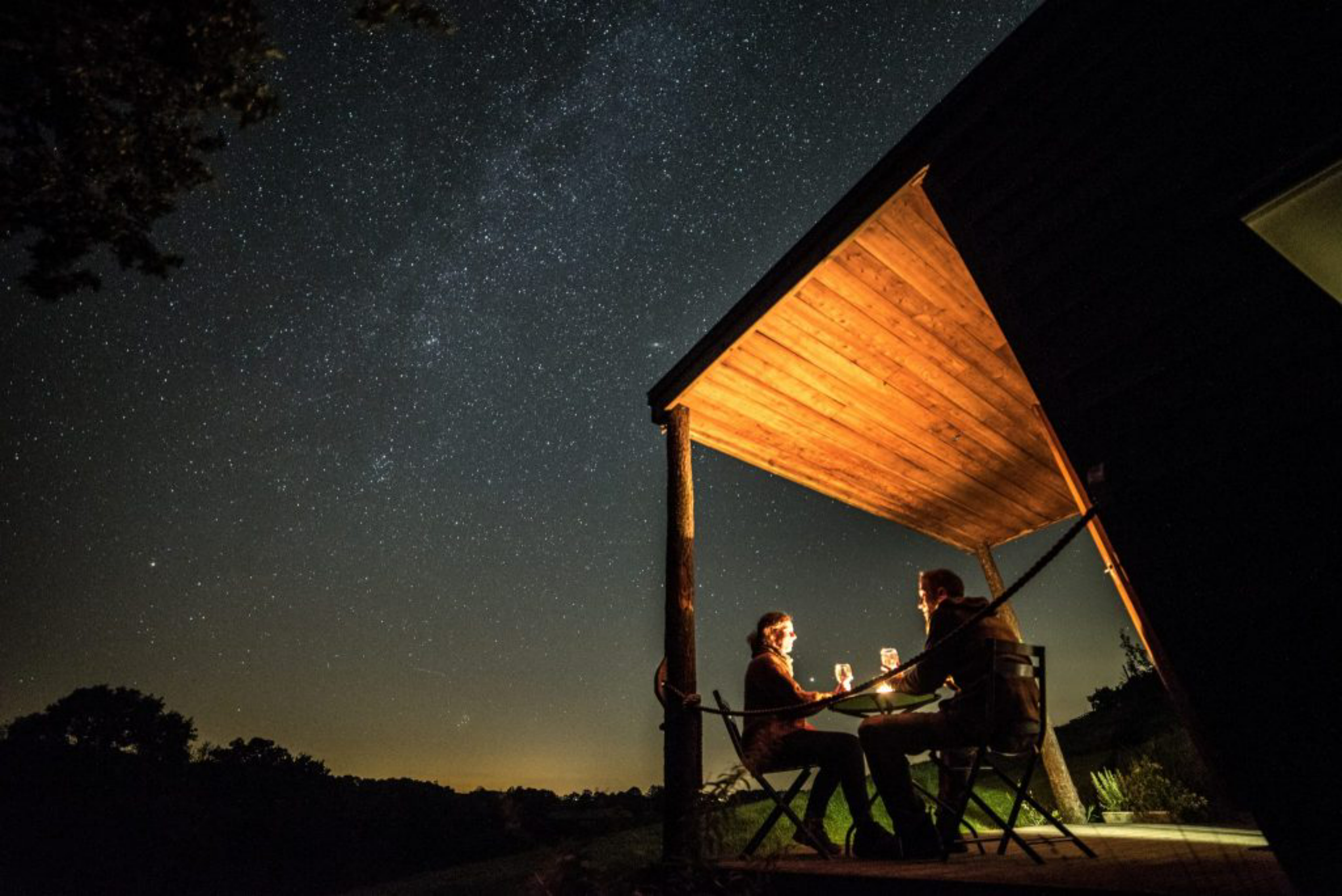 Perhaps the name speaks for itself, but Under Starry Skies take their position near the wonderfully rural Brecon Beacons National Park very seriously, and completely revel in their stunningly sparkly night skies. They have both glamping pods and a self-catered barn to choose from, and it's super sustainable too. Have a look.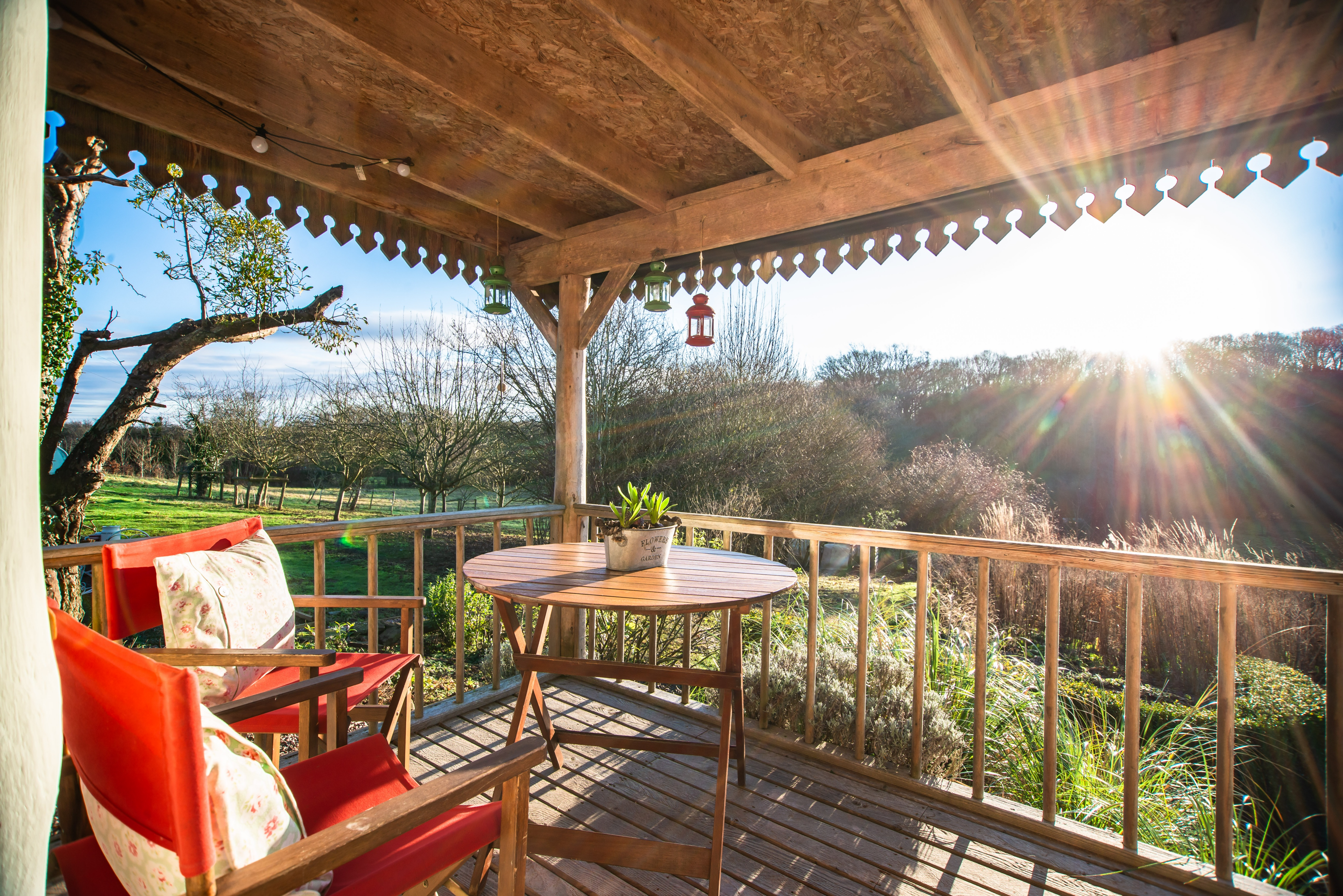 A super unique B&B crafted from straw using ancient techniques in Hay-On-Wye. It features an exclusive verandah and a sky-light in the suite, both allowing for great opportunities to observe the wildlife by day and the stars by night. See more here.

It's a fantastic country pub with rooms in beautiful South Wales. As well as being known for their equisite food and comfy rooms, the West Arms puts on all kinds of events throughout the year, from winter walking trips to, yes, you guessed it, star-gazing led by local astronomer. Enjoy the Welsh Dark Skies with the luxury of returning to your catered cosy room just after.
Find out more
.
The Bothy is a peaceful and comfy sanctuary for two in the countryside, offering a perfect way to escape this year. Set in Northumberland, the UK's Darkest Sky Region, it's perfect for a long night star-gazing before retreating to the comfort of your cottage.
Check it out.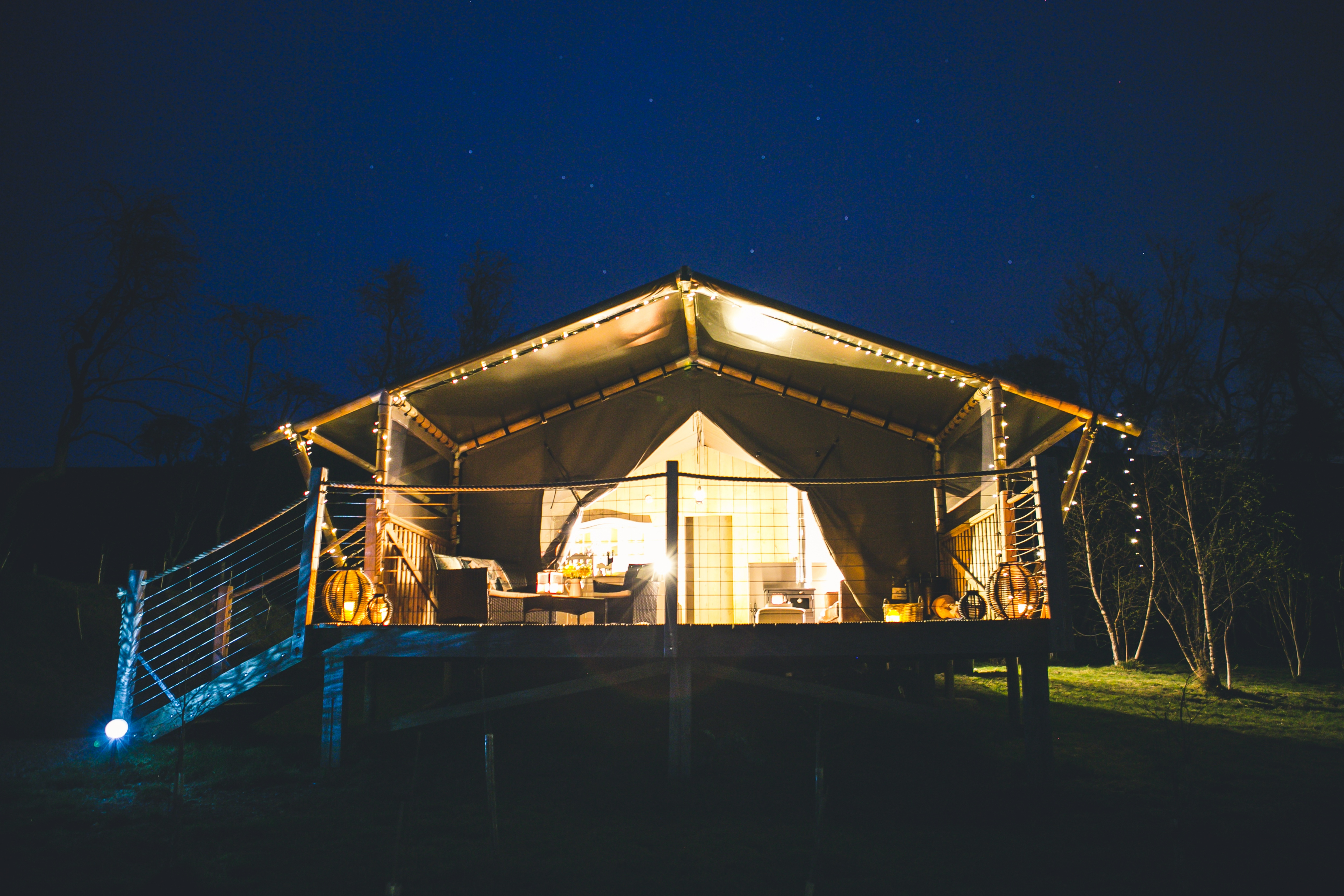 This adults-only glamping accommodation is another Welsh treat, in a remote location perfect for star-gazing. Enjoy high-end boutique safari tents or a treehouse with luxury furnishings and wood-fired hot tubs from which to gaze up at the night sky.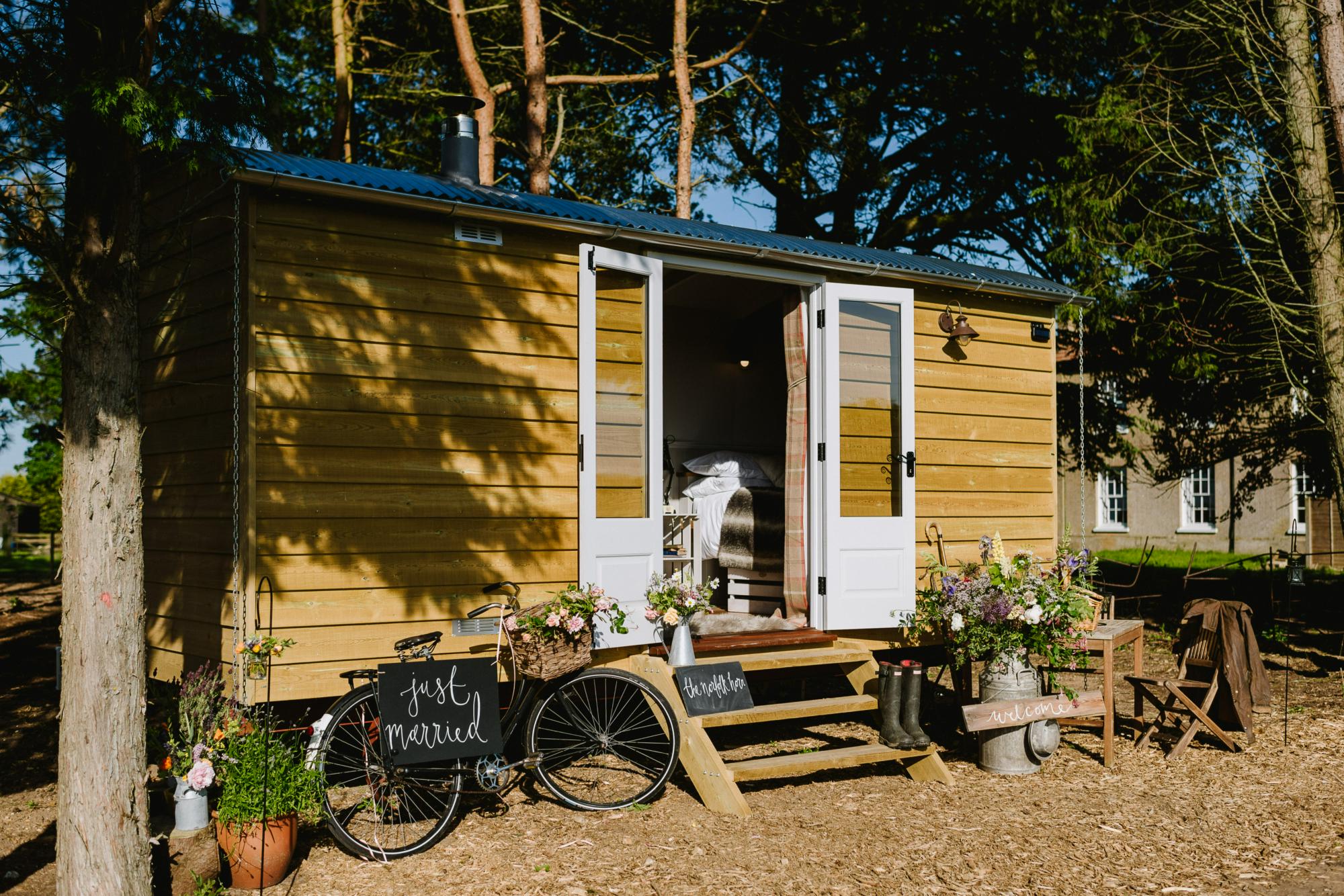 Enjoy the sumptuous grounds of Godwick Hall in their extra-luxurious glamping huts. As well as ultimate comfort and the 100-acre estate to roam, they also have a 2 person hammock and seating outside, and offer breakfast hampers, bubbly and a 'stargazer package', so that you can enjoy the stars as was always intended... with toasted marshmallows at your side!
A range of yurts, shepherds huts, wagons and cottages, suitable for anyone in North Wales with fantastic outdoor activities nearby. They're also an ambassador for the Snowdonia Dark Skies Reserve, and have special dark sky events in the later half of the year!
Take a look.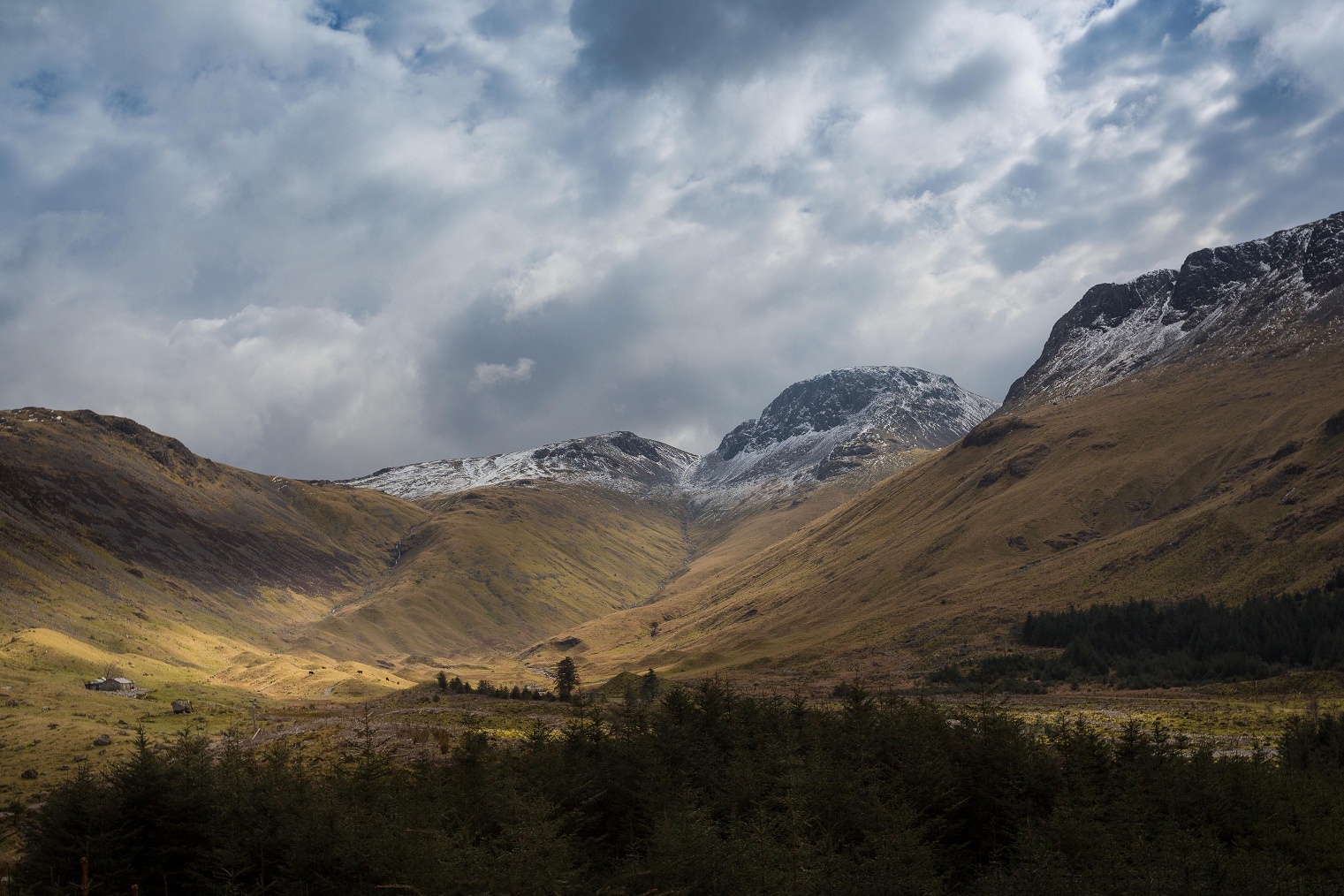 For the truly adventurous among us, YHA Black Sail is the place to go. It's the YHA's most remote hostel, and we can see how, at 6 miles from the nearest Car Park. However, it's nestled in Ennerdale, one of the UK's 'Dark Sky Countries' in the Lake District, and it's remote nature really does remove the impact of light pollution for unrivalled star-gazing.