Randy Pike
Low Wray LA22 0JP

A one-of-a-kind boutique bolt-hole featuring stunning suites with huge bathrooms.
There are boutique B&Bs – and then there's the glorious, one-of-a-kind Randy Pike, the designer bolt-hole that's also the home of local restaurateurs Andy and Chrissy Hill. Three suites have been carved out of their Victorian gentleman's residence, and they are simply stunning ensembles featuring hand-carved beds, designer fabrics, rococo touches and absolutely massive luxurious bathrooms (variously described as nearly the size of Belgium, Luxembourg "or another small European principality" – you get the idea, these are big bathrooms).

Individual they most certainly are, but the suites do have some common features, with wonderful wooden floors and great views looking out over the woods around the building. Andy makes his fab music collection available on the in-room iPod sound systems, there are drinks on arrival and private gardens to stroll in. Transfers are offered down to their excellent Grasmere restaurant, the Jumble Room, which serves up hearty seasonal food in a relaxed and rather bohemian environment. Not only are you within reach of plenty of attractions, including the local National Trust properties, but Randy Pike is also within easy reach of the magnificent lakeland fells, which offer some of the best walking routes in the UK. There are plenty of B&Bs to be found around nearby Ambleside, but for a different kind of stay in glorious surroundings, Randy Pike really does stand out from the crowd.
Gallery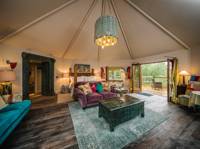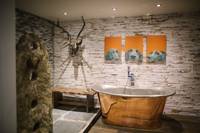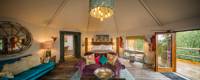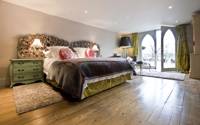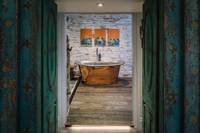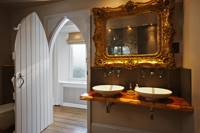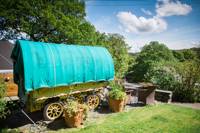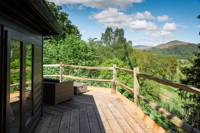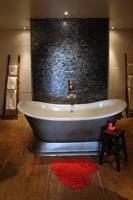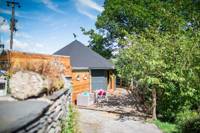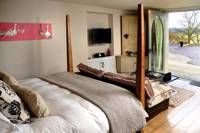 Reviews
Add Your Review
Favourite Place
We have visited Randy Pike on many occasions each time enjoying it just as much as the last. This place is perfect from the wonderful muffins on arrival to the fab breakfasts to the exquisite rooms. This is a must stay in the Lakes. Make sure you are driven to The Jumble Rooms a quirky but wonderful restaurant that we have loved for many many years.