The Boathouse
Ormesby Broad Eels Foot Road Ormesby St Michael Norfolk NR29 3LP
Restaurant and bar with boutique rooms and garden lodges in a lovely tranquil waterside location.
Mike and Belinda Minors run the excellent Waterside restaurant a few miles up the road, so they know a thing or two about feeding hungry punters in beautiful Broadside locations. Thus it made perfect sense for them to take over the iconic Eel's Foot pub a couple of years ago, which enjoyed a fabulous location right on the banks of Ormesby Broad but was badly in need of a shot of TLC. They went much further than this, however, and have transformed this old Broadside pub into a spectacular restaurant, wedding venue and boutique B&B, which also has some well-appointed lodges in the garden for good measure. The restaurant is very nice indeed, with two large rooms and comfy chairs by the fire if all you want is a drink; but it's the rooms upstairs that we like best of all, because waking up here is the best way to enjoy the Boathouse's perfect position by the Broads. There are six rooms in all, funkily furnished, cosy and well-priced, and four have views or partial views over the water. There are two suites, one of which is very spacious with a downstairs sitting room and upstairs bedroom and all are decorated to a very high standard, with free wifi throughout, tea and coffee-making facilities in each room and beautifully decked-out bathrooms. Downstairs the restaurant is large but has a few cosy nooks, while the wedding venue is a self-contained unit off to the side, with its own waterside decking and gazebo and eating area – which is great if you're getting married here, but even better if you're not and don't want to be knee-deep in wedding guests in the bar or fighting to book a table for dinner. Finally, there are the lodges in the grounds, one of which is used for happy brides and grooms while the rest are comfy two-bedroom affairs, equipped with a sitting room and kitchenette and verandahs to watch the sun setting over the water in the evening. Br
oadland bliss, we reckon.
Gallery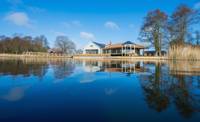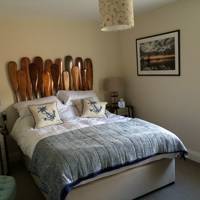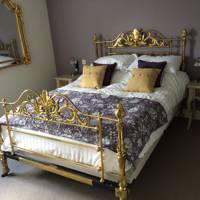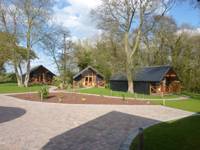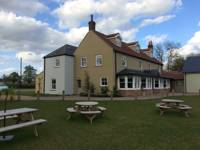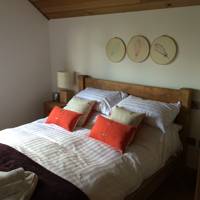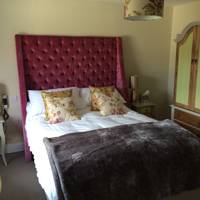 Reviews
Add Your Review
What a gem
Living locally I have watched eels foot transform from a run down pub to a superb place to go and have a relaxed lunch sitting outside facing Ormsby Broad and enjoying excellent food served with a smile. Well done to you, everyone should visit at least once, we will keep coming back as it is so good. Superb