London - Notting Hill
A stroll down Portobello Road is a dizzying fall through the many strata of Notting Hill and London life - the road starts off in the tourist trap of Notting Hill Gate, down through the chic area of Westbourne Grove, on to Portobello Road with the famous antiques market, down through Ladbroke Grove and up through more recent housing estates up to Golborne Road, with its mix of quirky shops, rundown cafés and restaurants. Along the way you'll see most cuisines of the world represented, from the Portuguese cafés on Golborne Road, modern British cuisine off at Hereford Rd, Spanish supermarket Garcia, Italian inspired delis, Carribbean food at the Tabernacle, and a Malaysian curry house right under the road bridge. Like London, Notting Hill has become a true melting pot of cultures over the last few decades, with Carribbeans joined by people from all over the world, and this is reflected in the restaurants and shops you can see all over the area.
Best Places to Stay in London - Notting Hill Holidays – Accommodation and Places to Stay in London - Notting Hill I Cool Places
Best Places to Stay in London - Notting Hill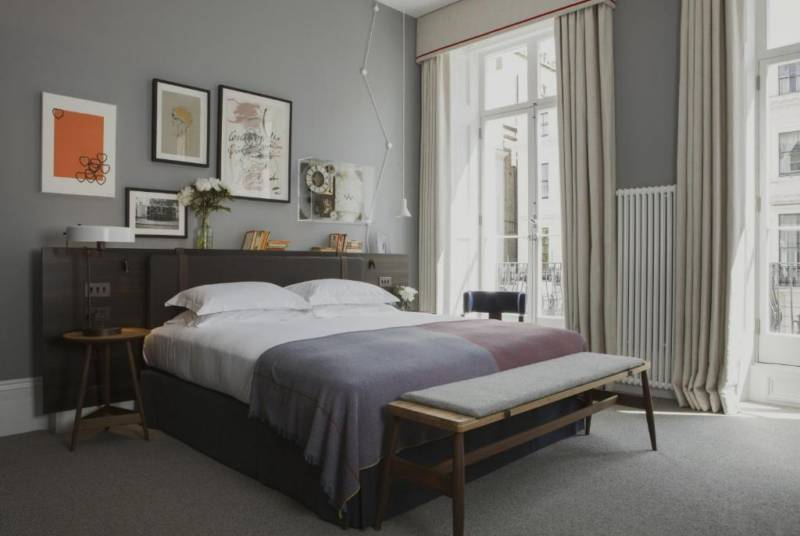 i
Holidays in Notting Hill
Holidays in Greater London
Holidays in South East England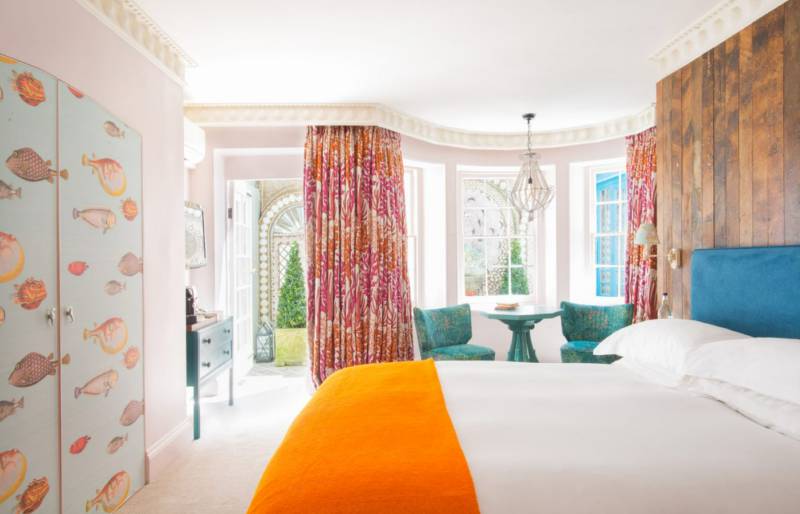 i
Holidays in Notting Hill
Holidays in Greater London
Holidays in South East England
There's a huge variety of food on offer in Notting Hill, but make sure you explore the areas surrounding Portobello Road, or you'll miss out on the best of it. Down Portobello Road, if you turn left at Blenheim Crescent you'll find quite a few giid european restaurants, but if you're looking for Chinese food you should head over to Queensway for the excellent Royal China or Gold Mine. Westbourne Grove is great for cafés and delis, and Hereford Road is another concentration of great restaurants. Farther down Portobello Road, past where most tourists give up, you'll find the lovely unpretentious little Makan under the bridge which has great Malaysian food, and a little farther Thai Rice. If you're looking for traditional pubs, the area abounds in them, but again you'll find the best ones away from the heavily trafficked Portobello Road.
While the obvious places to shop are the market and Portobello Road, there are also many other options in Notting Hill. For designer clothes shopping and boutiques, head over to Westbourne Grove and the roads nearby. If you're looking for real antiques, there is perhaps more chance of finding an original up on Kensington Church Street, which has not reached the attention fo most tourists - the prices are as you'd expect for the area though. For gifts, general brick-a-brack, and entertainment value, you can't beat the market on Saturdays though, where you'll see many things you'd expect (like Beatles memorabilia), and many you won't (like gas masks and giant rugby balls).
The most interesting things to see & do in Notting Hill are free - the market, which comes every weekend, and the Carnival which comes but once a year, but there's plenty to see even if you don't catch those two events - the area is filled with bustle and business of every description. So take some time to watch the people visiting the market and rifle through the curiosities on offer, and perhaps take a trip up to Goldborne Road just to see another side of this city which is constantly reinventing itself. While the architecture is mostly homogenous, the cultures and cuisine vary hugely, and offer London in microcosm - from the swish cafés and boutiques of Westbourne grove to the gritty junk shops and portuguese cafés farther up Portobello.
carnival, london, chic, film, antiques, fair, market, food, clothes, furniture, united kingdom, england, notting hill, portobello road, notting hill gate, london, england, uk, cool places, places to stay, places to eat, sight seeing, walking, gigs, music, good food, gastropub, bars, restaurants, boutique hotels, boutique b&b, at London - Notting Hill, London - Notting Hill's Coolest Places to Stay – selected by Cool Places