A fabulous Scottish castle, steeped in history – perfect for large groups and celebrations.

Historic Plane Castle oozes character. It's divided into two parts, the Tower and the Manor, that can be rented separately, or you can combine the two and sleep up to 18 people (22 if you also take their nearby cottage) for a truly memorable wedding or party venue. Featuring winding spiral staircases, painted beamed ceilings, stone-vaulted rooms, tapestries, thick walls and splendid dining halls, the castle manages to combine atmosphere and history with comfort. At night there's a roaring wood fire to sit around, while the bedrooms and bathrooms are warm and welcoming. Mary Queen of Scots is said to have visited the castle often, and Bonnie Prince Charlie's Royal Guard was quartered here in 1746; there's even a secret passage, which kids love to explore.
The Manor is the larger section of the castle, sprawling over three levels and sleeping up to ten people in four bedrooms. The vaulted ground floor contains the kitchen and dining rooms; the first floor is entirely given over to the Great Hall, with its vast fireplace; while on the second floor are the bedrooms, one with four-poster bed and en-suite bath, plus two further bathrooms. If you're entertaining, the Great Hall can comfortably accommodate up to 40 people.
The Tower – self-explanatory really – sleeps up to eight people over four floors connected by narrow spiral stairs. Accommodation is on the second floor, where there are two stone bedrooms with medieval alcoves, and at the top of the tower in the Edwardian Crown Room, added in 1908 onto the original battlements. Twenty-one windows boast stunning views in every direction and four people can sleep up here, in one double and two single sofa-beds. Downstairs there's another mini banqueting hall.
Outside, three acres of gardens offer plenty of room to explore, with ponds, statues and even a hobbit hole. Heading out, there's plenty to see and do nearby, including a visit to the brilliantly re-imagined Battle of Bannockburn Visitor Centre (01786 812 664), with its immersive 3D battle experience. Arguably Scotland's most impressive castle at Stirling (01786 450 000) is just 20 minutes away, as is the magnificent National Wallace Monument (01786 472 140). Plane Castle is also a great base for exploring Loch Lomond and the Trossachs National Park (01389 722600) and the Highlands beyond. For those with families in tow Blair Drummond Safari Park is also nearby. Edinburgh Airport meanwhile is a 30-minute drive and Glasgow Airport around 40 minutes. Plane Castle is an official Scottish wedding venue, and they offer various wedding and hen- and stag-do packages; there's also a private chef available if you don't fancy cooking for yourselves.
Details
Open
Available all year.

Pricing
The Manor (sleeps 10) costs £400–£525 a night, £2,300–£2,800 per week. The Tower (sleeps 8) costs £300–£425 a night, £1,200–£1,700 per week. Manor & Tower (sleeps 18) costs £700–£900 a night, £3,500–£4,500 per week. Minimum stay 2-3 nights depending on season.
Accommodation
The Manor has three doubles and one twin bedroom, plus two single beds which can be moved between rooms. The Tower has one double and one twin bedroom, plus sofa-beds for four at the top of the tower.

Location
Contact Website 07706 122 034 Plane Castle, By Airth Stirlingshire FK2 8SF
Getting There
From Edinburgh/Edinburgh Airport follow the A8 west to the M9. Continue west on the M9, M876 and A9 to Plane Castle. From Glasgow Airport follow the M8, M876 and A9 north-east to the castle. Stirling train station is 15 minutes away by taxi.
Reviews
Add Your Review
Rated ★★☆☆☆ over 1 reviews
Bride in tears
We had a wedding at the castle which was ok... until it was nearly time to leave. The 'owner' made my daughter, the bride, cry on the first day of her married life. This is unforgivable and my advice to you is don't take the chance, go elsewhere.
Other Cool Places near Plane Castle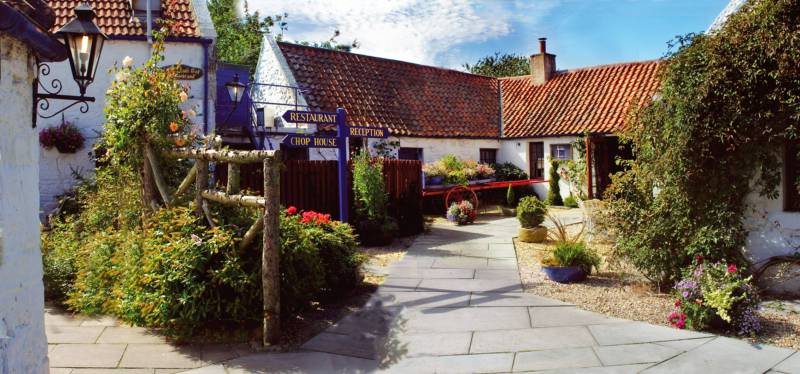 i
Holidays in Linlithgow
Holidays in Lothian
Holidays in South Scotland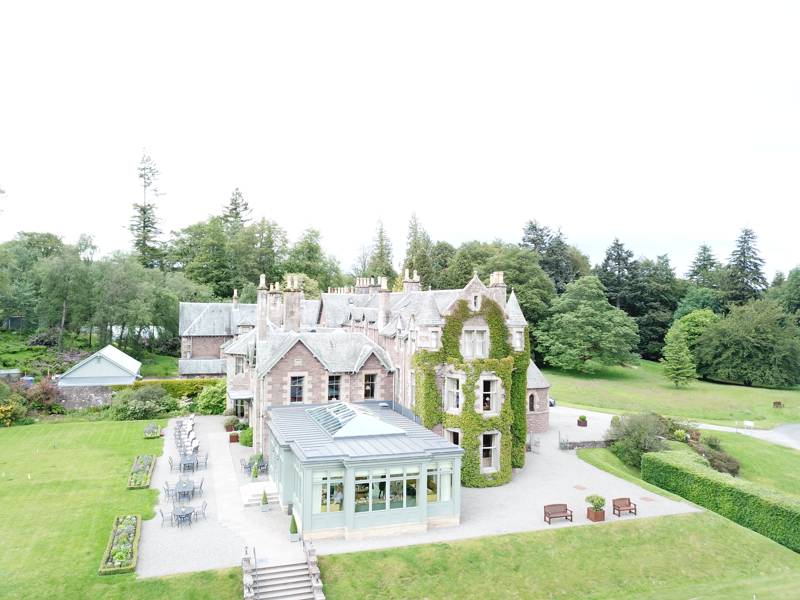 i
Holidays in Perthshire
Holidays in Central Scotland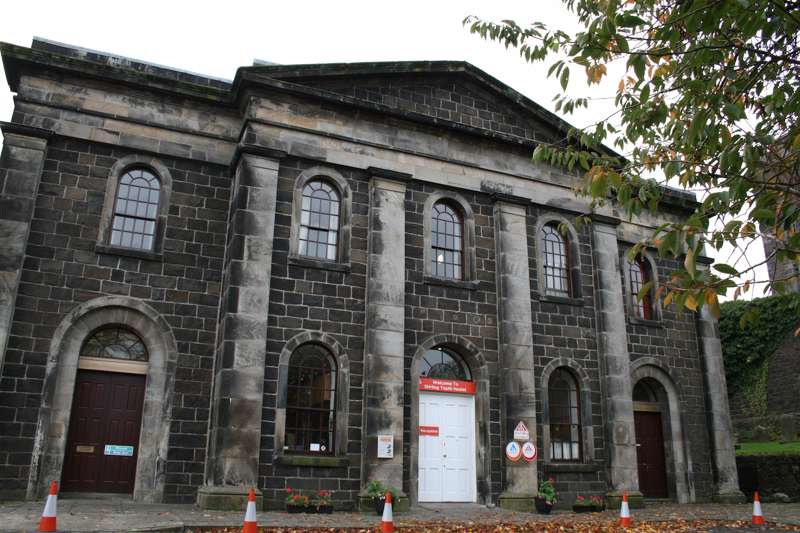 i
Holidays in Stirlingshire
Holidays in Central Scotland
Places to eat & drink nearby
Things to see & do nearby