Roch Castle
Roch Pembrokeshire SA62 6AQ
A spectacular Welsh castle and wedding venue in a beautiful part of Pembrokeshire.
Frankly, there are few places to stay in Britain as gobsmackingly awesome as Roch Castle. It's a 12th century Welsh castle – and looks like one, perched high above the Pembrokeshire landscape with panoramic views over St Brides Bay and the Preseli Hills. Step inside to find the historical footprint intact, with the feel of a real castle but with luxurious contemporary interiors – so much so that the hotel was awarded the best 5 star hotel in Wales for 2017 by Trivago and Hotel of the Year 2016 in the Welsh Hospitality Awards. There are six ensuite bedrooms within its massive walls, while the jewel of the castle, the Sun Room, located on the fourth floor, has floor-to-ceiling glass walls and an al fresco viewing platform. Needless to say, the castle is surrounded by acres of private grounds. Due to its historic nature,however, the castle is not suitable for guests with walking difficulties, young children or pets.
If you can bring yourself to venture further afield, there are 186 miles of National Park coast path to explore, not to mention the wildlife rich islands of Ramsey, Skomer and Skokholm which lie just off the coast. And for heritage and culture, head just a few miles to Britain's smallest city, St Davids, home to the 6th-century cathedral and Oriel y Parc National Park Visitor Centre and National Museum Wales Gallery. Breakfast is made to order, with Welsh Laverbread - a traditional seaweed delicacy - and locally made honey on the menu. For dinner, there is a complimentary transfer to and from Blas Restaurant at their sister hotel Twr y Felin, where the menu is based on the finest Welsh produce.
If you have ever harboured a desire for a Game of Thrones fantasy holiday in five-star luxury this is the place for you! Don't forget to bring your sword!
Gallery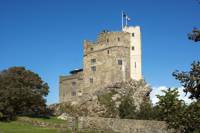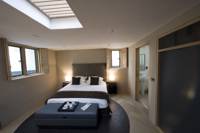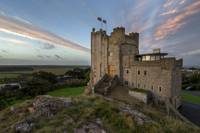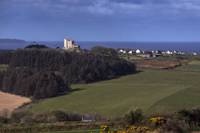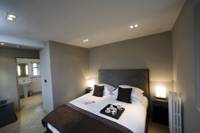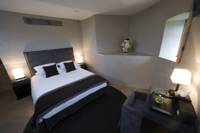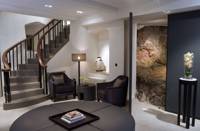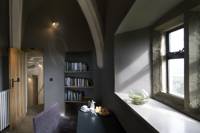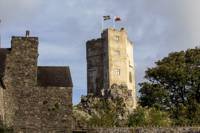 The Owner Says
Spectacular and dramatic, 12th century Roch Castle sits high above the Pembrokeshire landscape offering panoramic views over St Brides Bay and the Preseli Hills. Choose a bed and breakfast stay or take exclusive use and indulge in unique accommodation, fine dining at two Rosette Blas Restaurant, at our sister hotel, Twr y Felin, and enjoy the perfect location to explore the UK's only truly coastal National Park.
Our favourite room
The Sun Room, with alfresco viewing platform which offers endless views of St Brides Bay and the Preseli Hills. Whatever the weather, it's easy to lose hours staring at the landscape. Head up here at sunset.

The local area
We love how we are central to the north and south of the county. It's the perfect place to start exploring Pembrokeshire.

Best local places to eat and drink
Blas Restaurant at your sister hotel, Twr y Felin in St Davids, offers two Rosette fine dining.

Why stay with us?
If you've ever wondered what it felt like to be king/queen of the castle, then this is the breathtaking-in-every-sense-of-the-word venue is just the place. It offers intimacy and pure sensual opulence in droves. The ultimate decadent and romantic getaway.