Burton Waters
01522 567 404 Burton Waters, Burton Lane End Burton Waters, Lincoln, Lincolnshire LN1 2WN
Experience the life of the super-rich aboard your own luxury yacht - in Lincolnshire!
Most of us wonder occasionally how the super-rich live. Occasionally we spend a weekend at a big old hotel in the country to live as if we were to-the-manor-born for a few days. But have you wondered what it must be like aboard the sort of luxury yacht that only a captain of industry can afford? Well you no longer have to wonder – with the guys at Burton Waters you can get on board and experience it for yourself.
Based on a marina in Lincolnshire, Burton Waters is basically a yacht dealership that offers self-catering breaks aboard one of its (moored) yachts. Sea legs are not required as you don't actually go anywhere; think of it as your own luxurious staycation villa, but with a twist. It's a good-sized yacht by any standards, with two spacious berths – one with a king-size bed, the other with a queen-size bed that can convert to a double and one single or three singles. Both cabins have their own en-suite bathrooms and flatscreen TVs. There are dining and seating area both on the main and upper deck, where you can sit in the captain's seat and draw back the roof to enjoy the sunshine. They provide bedding and towels and food basics, and there is a fridge/freezer, a two-ring hob and small combi-microwave oven, along with basic crockery and kitchen utensils, if you don't fancy eating out.
Finally, the boat is moored in an excellent location, just outside the cathedral city of Lincoln, which is easily accessible a short walk away along the tow-path. There's loads to see in Lincoln's beautiful old centre, including good pubs, restaurants and shops; for an extra charge you can charter a cruiser and spend a day exploring the river beyond – chugging through the Lincolnshire Fens and taking in small villages and pubs along the way, or even motoring into the city itself. You're also not far from the countryside of the Lincolnshire Wolds  to the east, or the coast with its vast sandy beaches and dunes. Ok, it's not Monaco, but sitting on the deck of your own luxury yacht, cradling a cocktail in the sunshine, it can feel pretty close.
Details
Open
Available all year.
Family Friendly
A great experience for a family - not only to experience life aboard a luxury yacht but also in the other activities you can do nearby.
Pricing
From £199 a night.
Accommodation
One luxury yacht with two en-suite double cabins that can sleep up to 5 people.
Location
Contact Website 01522 567 404 Burton Waters, Burton Lane End Burton Waters, Lincoln, Lincolnshire LN1 2WN
List Your Property
Do you have a Cool Place to stay you'd like us to know about?
List my place
Other Cool Places near Burton Waters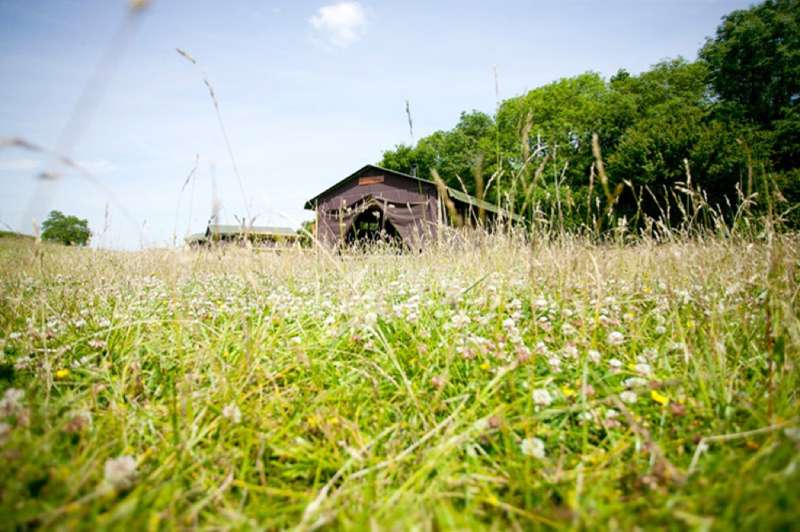 i
Glamping in Newark on Trent
Glamping in Nottinghamshire
Glamping in East Midlands
Places to eat & drink nearby
Places to shop nearby
Things to see & do nearby