The Horseshoe Inn
01721 730 225 Eddleston, Peebles, Scottish Borders EH45 8QP
8 Guest Rooms

Boutique Country Pub
Award-wining country pub with rooms in a restored victorian schoolhouse....if only walls could whisper
This multi award-winning hideaway is tucked within a half hour's drive of Edinburgh, just inside the Scottish Borders in Tweeddale, the heart of Sir Walter Scott country. Scott famously eulogised the rolling hills and gushing rivers and you can explore them from this bolthole on a spider's web of lazy drives, with a life affirming bash on two feet up a hill, or on the world-class mountain bike trails at Glentress. Kids and dogs are very much welcome at this family-run, community-spirited inn too.
The rooms are housed in an lovingly reimagined Victorian schoolhouse adjacent to the Inn. One of the eight has a bath, but all are plush, bedecked in calming creams with plush fabrics. The Tunnocks Teacakes and Caramel Wafers are a welcome local touch. With so few rooms you feel a part of things here, if not the quite part of the family just yet, at least of the community. Don't snack too much as you want to leave room for a satisfying creamy, salty Cullen Skink haddock and potato chowder, or maybe local Stewarts IPA battered North Sea haddock, served, of course, with proper chips. The Borders is renowned for its world class venison and lamb, which usually feature, as do superb local beef steaks, best savoured with a haggis sauce and a wee dram. Slainte!
Details
Open
Open all year
Pricing
Doubles from £104, including breakfast.
Location
Contact Website 01721 730 225 The Horseshoe Inn, Eddleston, Peebles, Scottish Borders EH45 8QP
List Your Property
Do you have a Cool Place to stay you'd like us to know about?
List my place
Other Cool Places near The Horseshoe Inn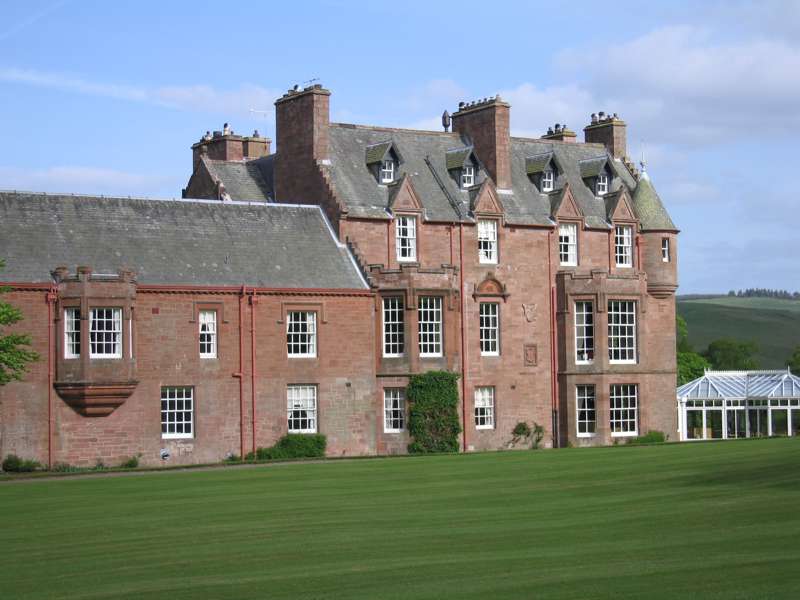 i
Holidays in Peebles
Holidays in Scottish Borders
Holidays in South Scotland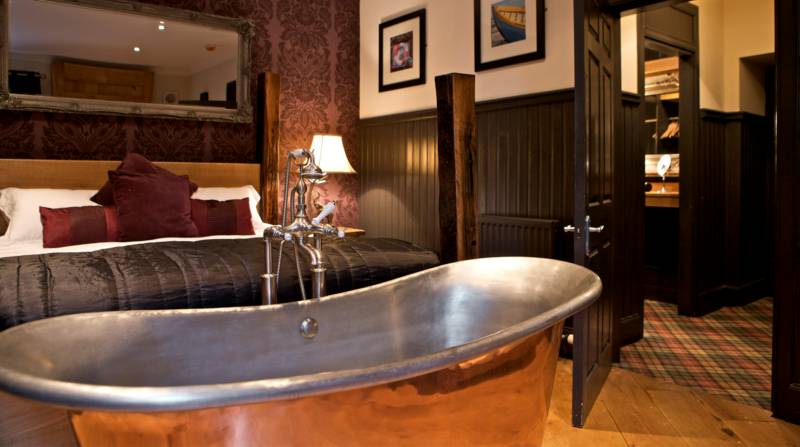 i
Holidays in Edinburgh
Holidays in Lothian
Holidays in South Scotland
Places to eat & drink nearby
Places to shop nearby
Things to see & do nearby