A high-end country house hotel with loads of facilities that's great for both kids and grown-ups.
We love a country house hotel, and the great thing about Calcot Manor is that it delivers everything you would expect without standing on ceremony – and doesn't expect you to do so either. So, while it occupies around 200 acres of prime Cotswolds countryside and has 35 beautiful guest rooms filled with all manner of luxury items, you don't have to be on your best behaviour to enjoy it. Plus they positively encourage families, and have all sorts of things for kids to enjoy. We like that – it reminds us that we live in the 21st century while spending the weekend acting up as landed gentry.

The rooms themselves are very nice indeed – airy and spacious and very well equipped, with ultra-comfy beds, satellite TV, fruit and snacks in your room, and with bathrooms with powerful modern showers, fluffy robes and tellies, posh products and sometimes a freestanding bath in the room too. The hotel also has a beautiful spa, with a great indoor pool, gym, a steam room and sauna and any number of treatments to enjoy – and lots of spa break packages to enjoy them on if you're after a thoroughly pampered weekend away. While you're doing that the kids can enjoy the Playzone (for little ones) or The Mez, which has XBoxes, Playstations and other activities for older ones, while there's also an outdoor pool, bikes and horseriding on offer for more outdoors types.

At the end of the day there's also an excellent restaurant, The Conservatory, and – a nice touch – a proper in-house pub, The Gumstool, which is cosy and comfy and serves a very decent gastro-pub menu, so you never need leave the womblike confines of Calcot Manor at all. Unless it's to visit their nearby sister hotel Barnsley House or northern cousin Lord Crewe Arms.
Gallery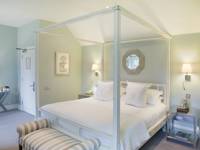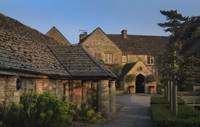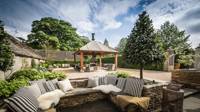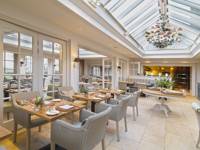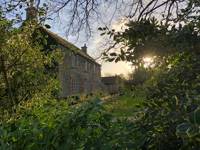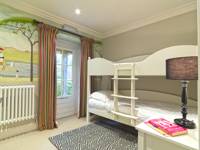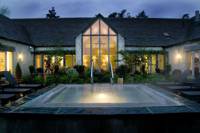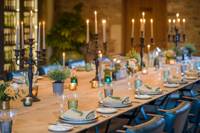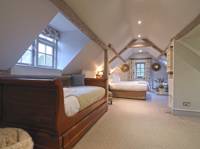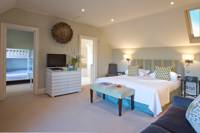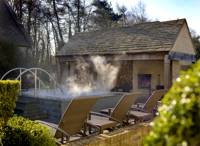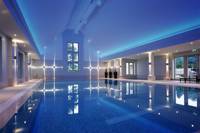 Places to shop nearby
Things to see & do nearby
Other places to stay near Calcot Manor