Luxury en-suite lodges in a gloriously peaceful rural location
You couldn't get much more rural than this peaceful glamping site, situated amid grazing land and meadows on a family owned- and run- farm right by the river Witham in southern Lincolnshire. It's a lovely spot, perfect for both families and loved-up couples looking for a bit of seclusion, with a middle-of-nowhere feel that belies the fact that it's extremely easy to get to – situated as it is just outside the pleasant market town of Grantham, and just a ten-minute journey from the A1 and Grantham's very well-connected train station.
As regards the accommodation, 'wigwams' isn't quite the right word: these are en-suite luxury wooden cabins – six in all and very cosy, each with a double bed and sofa bed, an en-suite shower and toilet, a small kitchenette equipped with crockery, cookware and cutlery, and a dining table and chairs. They have electricity and hot water, TV and DVD, their own dedicated firepit and picnic table outside – and, yes, dogs are permitted, so you can bring the whole family along. 
There is lots to do both on the site and around, and owners Steve and Fiona are always on hand to provide advice. Weather permitting, you can eat outside and watch the sheeps and cows as they graze; in spring you can fish on the river, visit the lambing shed and see the mums and their babies or try a spot of beekeeping – plus there are lots of circular walks and cycle trails for exploring the surrounding countryside. Not only that: the multi-faceted National Trust property of Belton House is just a couple of miles away and has a range of attractions for kids and adults alike, plus there's a great pub – The Stag – within walking distance, serving decent food in traditional surroundings. In short everything you could wish for on a peaceful countryside break.
Details
Open
Open all year.
Pricing
Cabins cost from £65 to £85 a night for two people and a car, depending on season; additional adults cost £10 a night, and children, additional cars, dogs are all an extra £5 a night. Bedding and towels cost extra - or you can bring your own – as does wood and charcoal.
Accommodation
Six glamping cabins each sleeping  up to four people.
Location
Millside Wigwams, Mill Farm West St Grantham Lincolnshire NG32 2NZ
Reviews
Add Your Review
Rated ★★★★☆ over 1 reviews
Relaxing, refreshing holiday getaway
We were a large group of 17 adults and children. Our stay over the 2019 Easter holidays at Millside Wigwams was just amazing. The facilities were clean, inviting and extremely cosy. It was the most relaxing holiday I personally have had in a while. The host Steve was super and extremely cooperative. Would highly recommend this place to anyone especially families looking to escape the hustle bustle of city life for the quiet countryside experience.
Other Cool Places near Millside Wigwams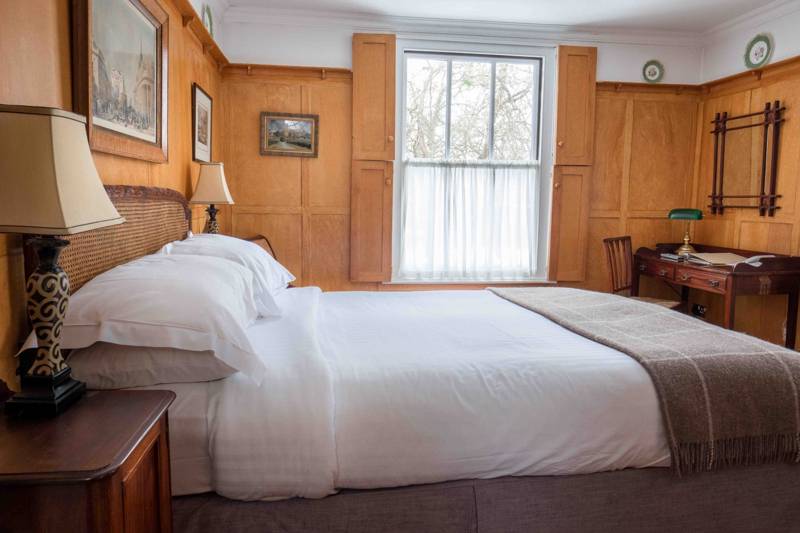 i
Holidays in Nottinghamshire
Holidays in East Midlands