London's newest train link – Elizabeth Line – is an engineering marvel. From Reading in Berkshire through central London and all the way out East to Shenfield and Abbey Wood, it's been transporting thousands of people from the suburbs straight into the city centre for over a year now. We thought we'd celebrate with a quick trip on the Lizzy Line with a few stays along the way – see below for some of our favourites and browse our entire collection of the
best London hotels
here.
Paddington
Just a stroll from London's pride: Hyde Park, or the curious Sunday treat of Portobello Road Market, and home to delightful Canal-boat dining, and, most importantly, Paddington Bear - there are many reasons to stop in Paddington. As one of London's biggest stations too, you can get to just about anywhere from here, be it in London from its underground links, or much further afield with country-wide train services... oh, and did we mention the Elizabeth Line?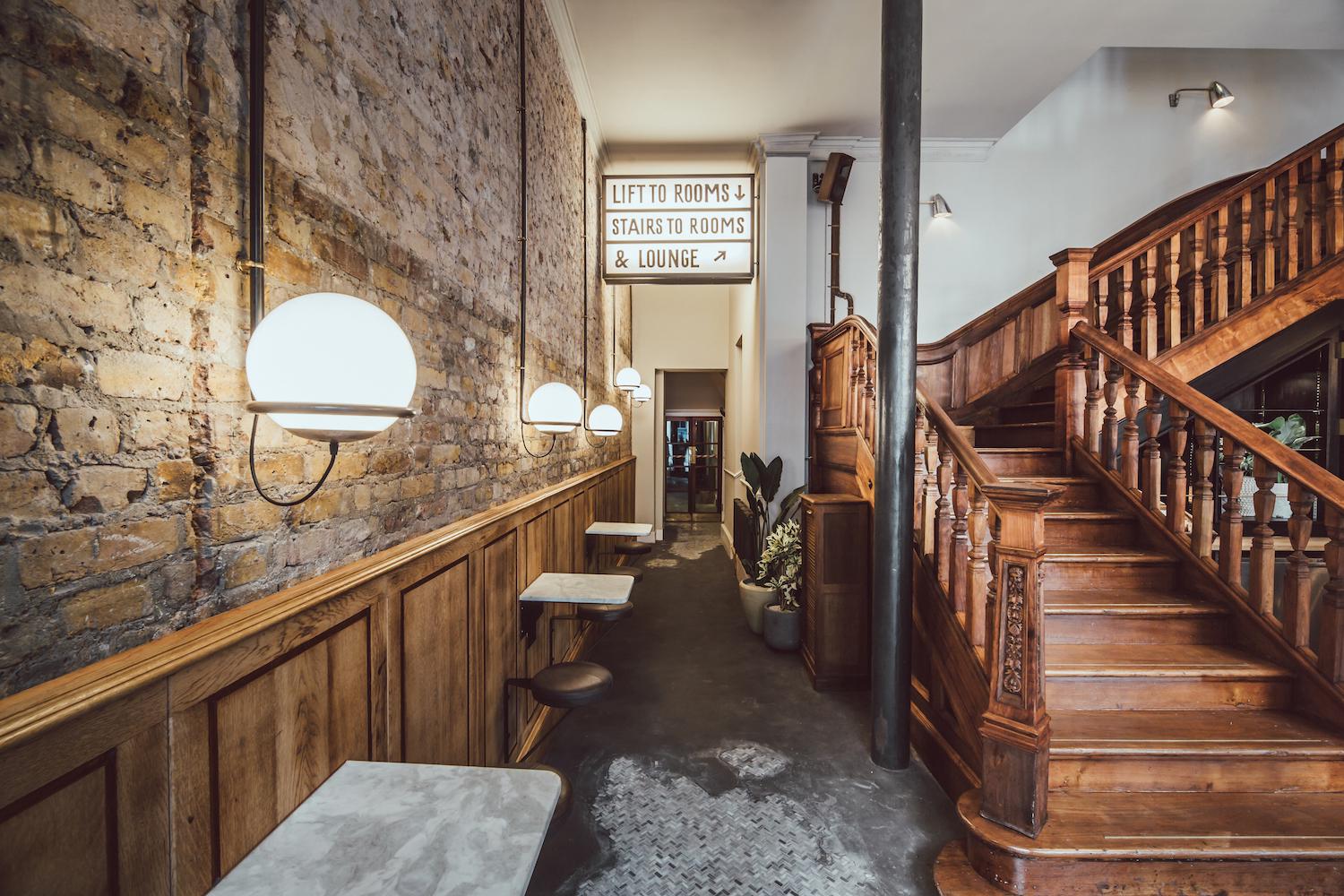 If you fancy yourself as the next Hugh Grant or Julia Roberts, perhaps The Pilgrm is for you, as it's walkable distance to glorious Notting Hill itself. It couldn't be closer to Paddington too, so you can jump off the train and roll straight into your chic hotel room. It's a super snazzy Victorian-era hotel with our favourite no-frills attitude. It has period features throughout the hotel, styled to excellency with cast iron reclaimed radiators, a 200-year-old parquet flooring and more. It's also exceptionally comfy with 73 rooms designed with vintage effects and there's good coffee, good food and tempting drinks on site too.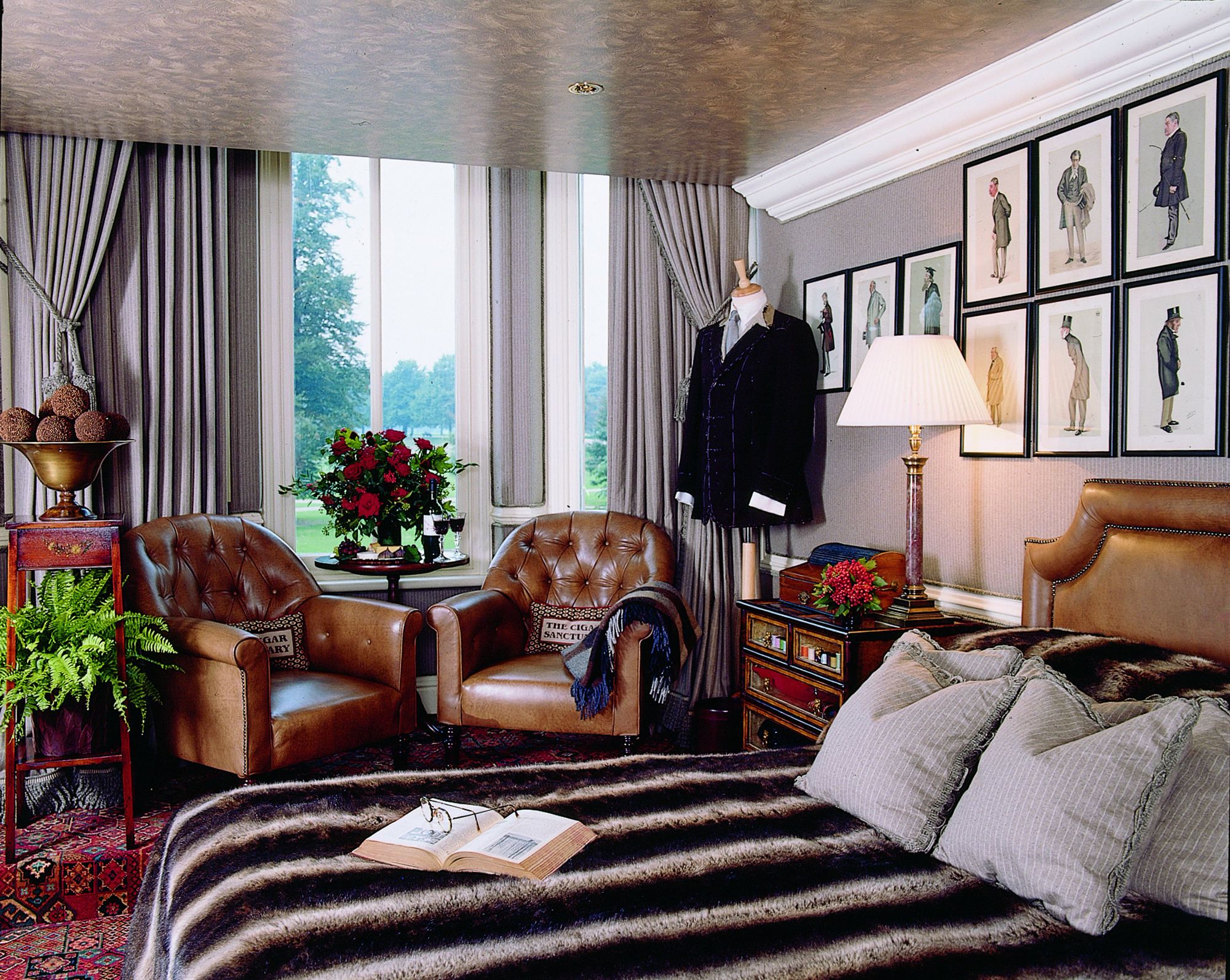 It's a luxury hotel in the famously luxurious location of Kensington. Just across Hyde Park from Paddington, and a stone's throw from Hyde Park, the Royal Albert Hall, and a number of London's finest museums, the Milestone is a classy affair. In a 17th-century building featuring endless nooks and crannies, these 57 (mostly dog-friendly) rooms and suites are distinctive and distinguished. With artworks galore, and a personable and attentive service, there's really nothing left to want for.
Tottenham Court Road
One of central London's most famous roads, Tottenham Court Road spans all the way from Euston Road to St Giles Circus, as it swooshes past Fitzrovia and lands on the edge of Soho. It couldn't be more central to London's bustling heart, with famous night clubs, chilled bars, music venues, West-End theatres and iconic landmarks just moments away in all directions. Regardless of what pulls you here, it's safe to say you won't get bored.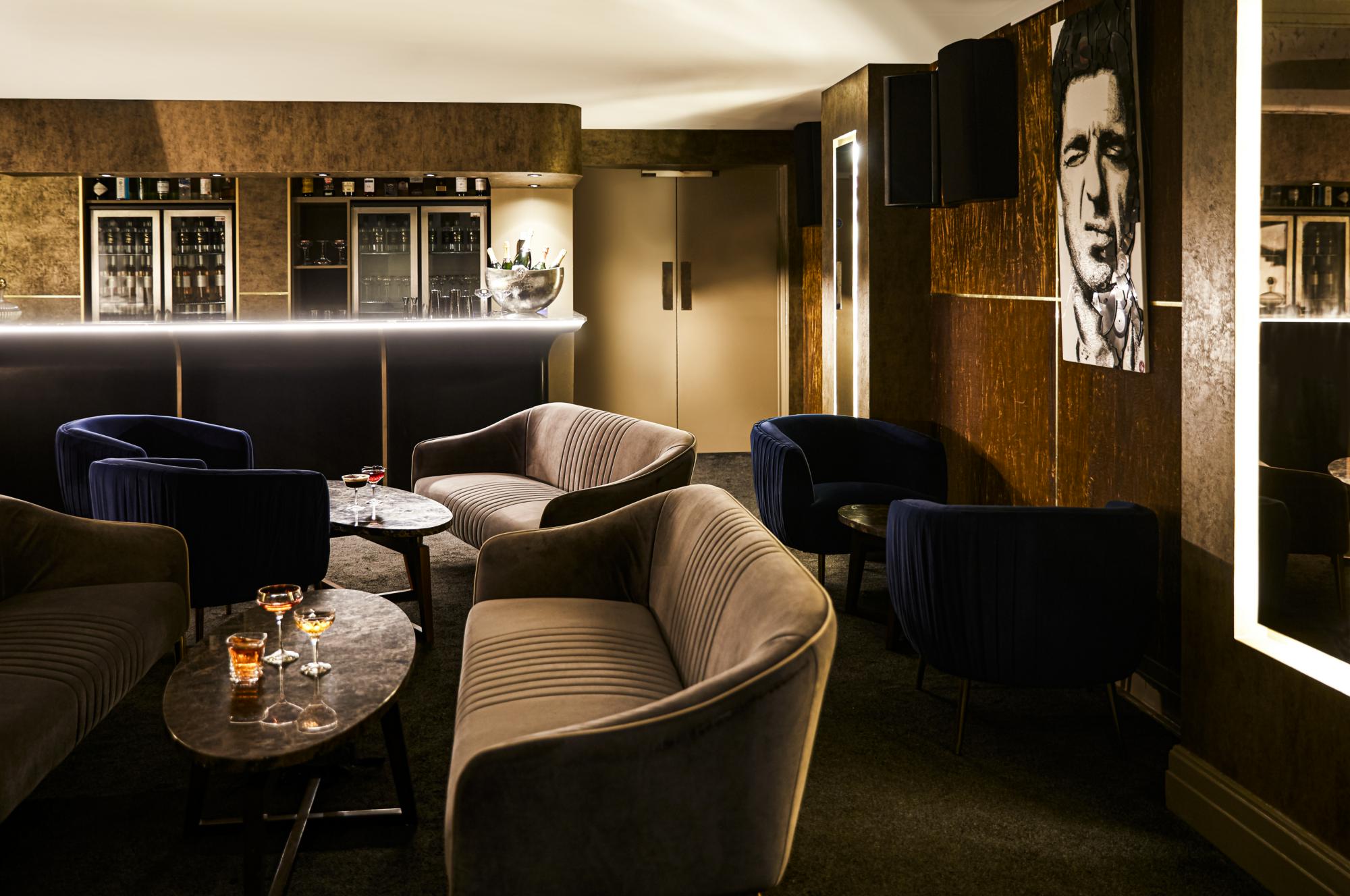 This rock n' roll hotel – owned by music biz insiders – is the capital's most hip and happening boutique hotel. With famous regulars and superstar visits married with its cool attitude, famed rooftop terrace and Japanese-inspired street food restaurant. It features 30 elegantly styled guest rooms and suites with bold colours, marble bathrooms and endless luxury, and the knowledgeable staff are sure to point you in the right direction for whatever might take your fancy.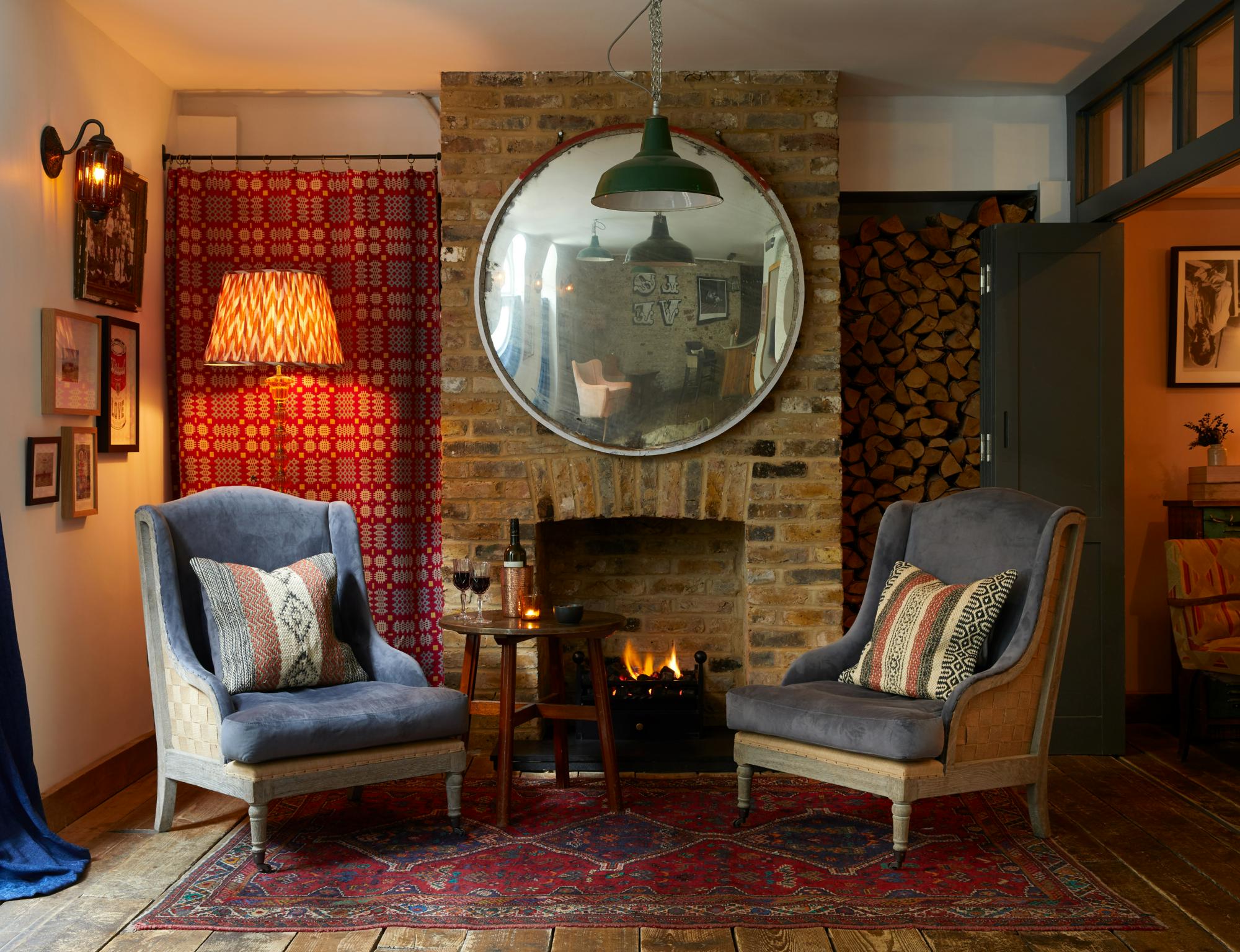 Artist Residence are known for their good-value but still chic and well-run boutique boltholes. Winning 'London Hotel of the Year' in 2016, this 10 bedroom boutique hotel features individually styled rooms, a basement bar, cafe and all-day restaurant. The decor is a stunning shabby-chic effect, with reclaimed materials and vintage items, but with a very much 21st century comfort and luxury.
Farringdon
Farringdon is another brilliant central London location, with several hot spots on your doorstep (think the Barbican, British Museum, and St. Pauls Cathedral), but also good links in all directions! You can easily stroll or take the tube West into Covent Garden and Soho, or just hang out in cool Clerkenwell or nearby Shoreditch.
Originally an old-fashioned Clerkenwell pub with classic pub food and warm welcomes, The Coach is now a luxury Gastropub with incredible Modern European food (courtesy of top chef Henry Harris). Designed by Liana Braune, each room of the four rooms is designed differently, but all featuring classic 20th-century furnishings and 21st century luxuries. Downstairs the restaurant, pub and - in summer - the beer garden await, and you're just a five-minute walk from Farringdon tube.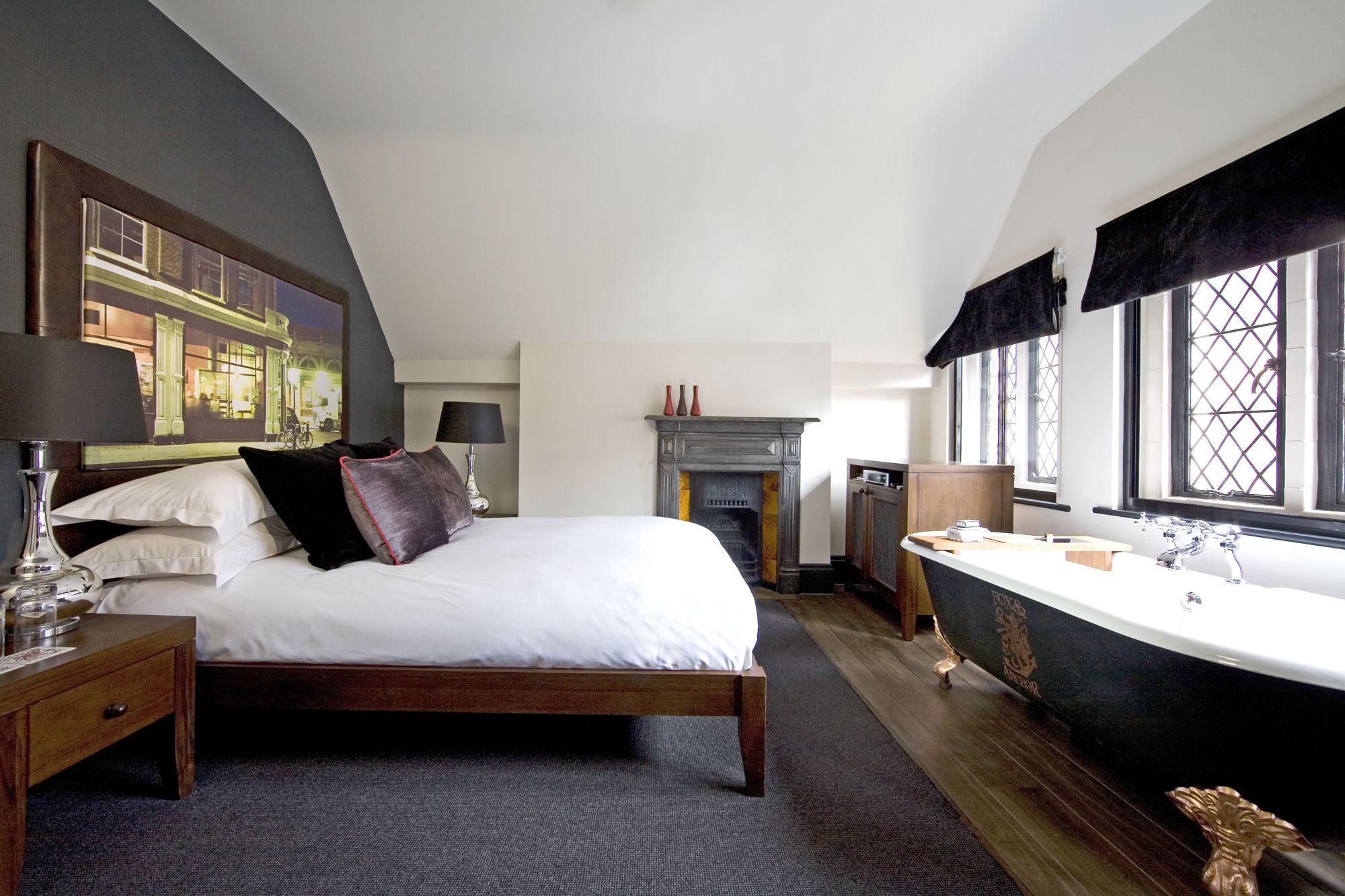 A Victorian pub on the edge of Smithfield Market that has reinvented itself as a gastro-pub, with six luxury rooms upstairs. Not only are the rooms extremely comfortable and well-equipped, they are also locally themed, with St Bart's and the Market Suite on the first floor, Charterhouse and St Paul's on the second and Smithfield and Barbican at the top. There's a butchery theme too throughout – look out for the lengths of butcher's chain mail used as an alternative lamp shade.
Liverpool Street
Another one of London's great stations, Liverpool Street has incredible links to and from East London. Not only that, but the area is pretty exceptional, on the doorstep of Shoreditch, Spitalfields market and Brick Lane, and the City of London itself.
As part of D&D Group, you'd expect the food offering to be pretty good here, and the South Place Hotel, in the heart of the City of London, doesn't disappoint. Not only does it have an excellent and very busy restaurant on its ground floor, but it also boasts no less than five convivial bars, including an outside terrace bar. It also has 80 comfortable and well-equipped, lots of dog-friendly rooms, as well as a gym, sauna and steam room – and a fleet of bikes if you fancy getting around on two wheels.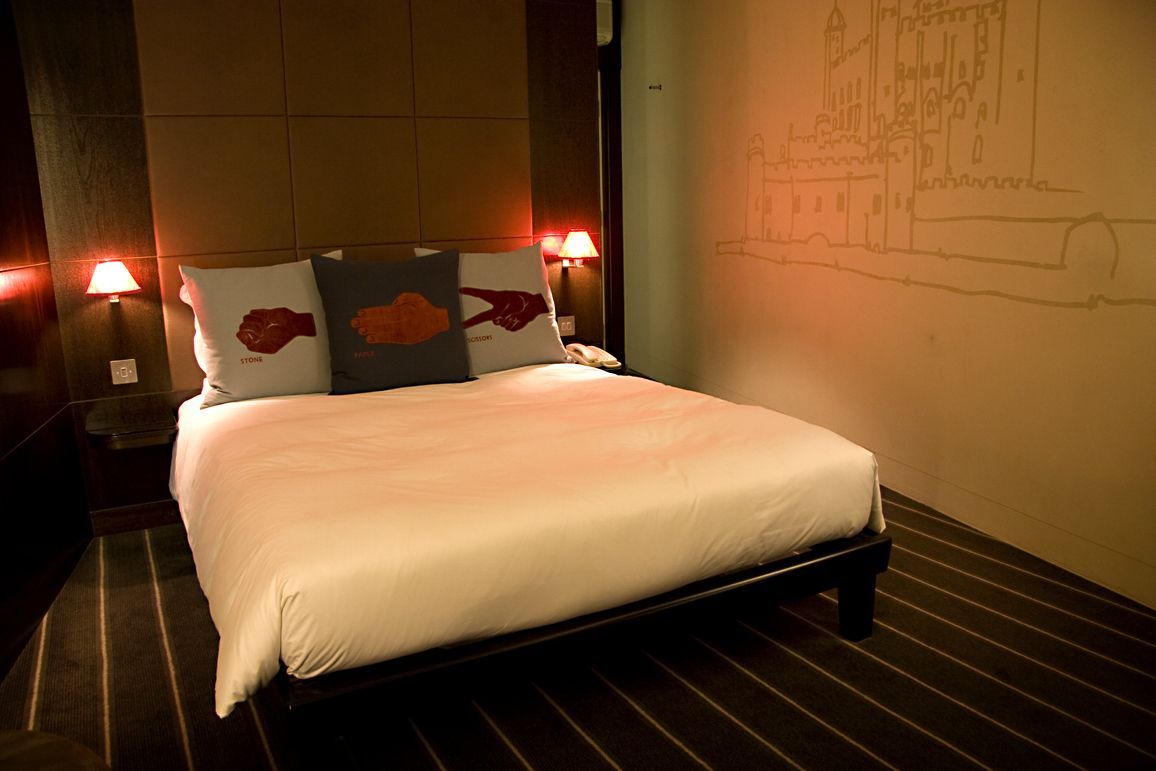 Featuring a lobby decked out with polished concrete columns, exposed brick and red velvet chairs, The Hoxton combines Shoreditch chic with home comforts. The hotel's 205 rooms are excellently well-equipped, and prices include a Pret breakfast delivered to your door in the morning and free wifi. Midweek rates are surprisingly low, so it's a great option for a central-London location on a tighter budget. You can eat onsite at the American-style Hoxton Grill restaurant too.
Stratford
Out in the East, Stratford has had some serious revival in the last 10 years. Revamped for the 2012 Olympic Games, these days it represents a bustling shopping and leisure hub. It's home to the Queen Elizabeth Olympic Park featuring the ArcelorMittal Orbit sculpture (complete with slide - not for the faint-hearted!). Pop over to the Westfield shopping centre for all of your shopping needs, as well as restaurants and bars galore.

If you're spending time in bustling Stratford, why not head over and see it's edgier neighbour, Hackney. One of the cooler parts of East London, with bars and music venues, infamous nightlife and quaint cafes, as well as the glorious expanse of Victoria Park. The Old Ship represents a place to stay with character. It's a proper pub, just off Hackney's main drag, featuring 10 well-furnished rooms and a good bar downstairs with craft beers and good food.
Woolwich
If you don't want to stay right in the centre of the action, but still have close access to central London, southeast London could be the answer – and you can explore Greenwich and its park, catch a show at the O2 or take the cable car across the river.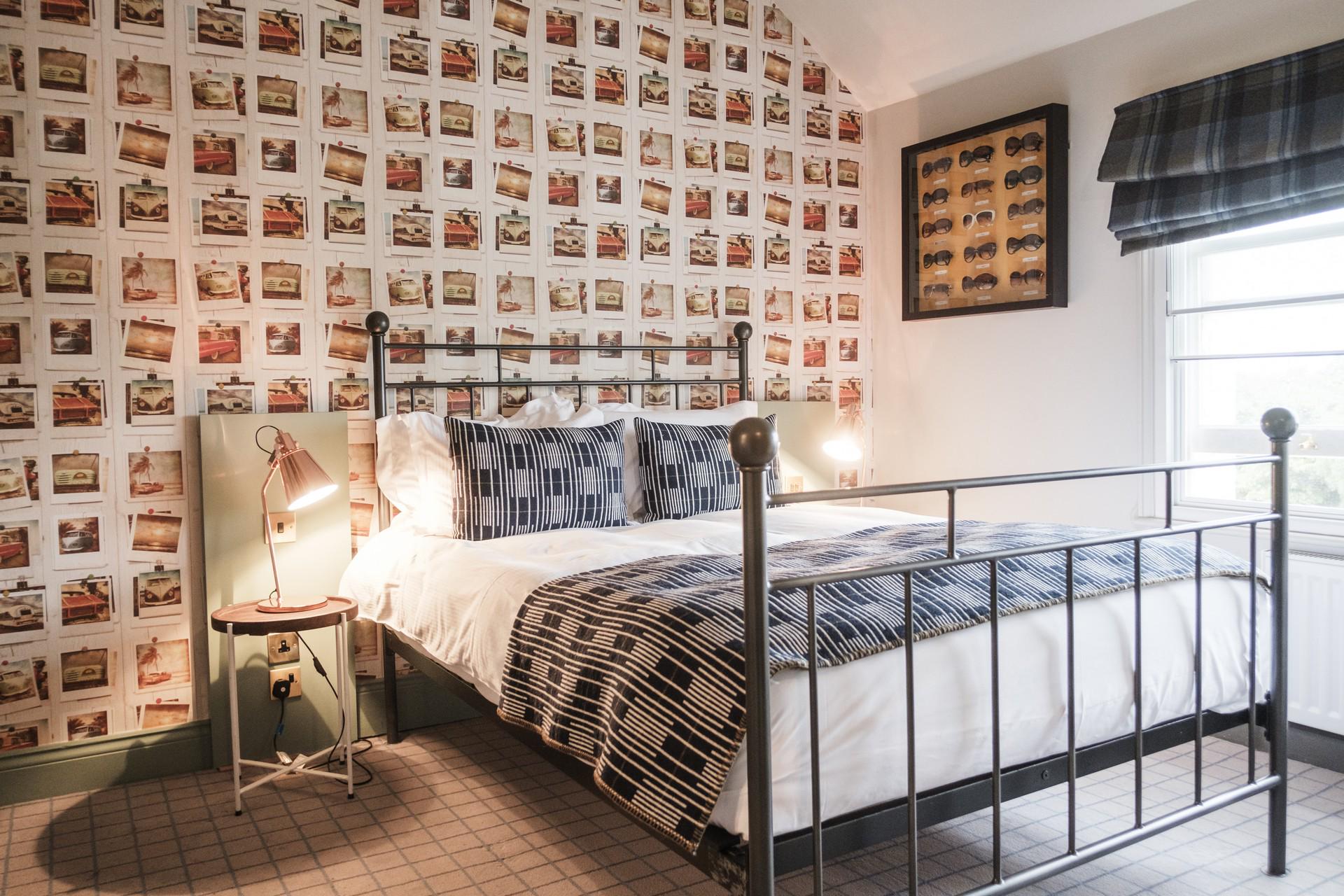 This pub, occupying a lovely Georgian building, sits in hugely desirable North Greenwich. It's a brilliant city boozer with great food and cosy boutique rooms. It's a homely sort of place, with lots of nooks and crannies inside and a terrace and secluded garden out the back and the O2 is only a ten-minute walk away. You're a two-minute walk from the riverside path (which you could follow in half an hour into the centre of Greenwich), and a five-minute walk from the cable car. All in all, The Pilot is a comfy and rather authentic base for a stay in London.