London - Hackney & Dalston
It remains one of the poorest boroughs in London, perhaps in Britain, but Hackney's undeniable charms never fail to bubble to the surface; a busy, ragged, intensely multicultural, inner-city neighbourhood that never ceases to reinvent itself. It has a strong and vibrant street life, a growing art scene, and is a magnet for youth culture in the capital, with a good dose of the city's best clubs and bars, and hippest hangouts. At its heart is a core of grand buildings – the extravagant Hackney Empire theatre, an imposing 1930s town hall and a new multi-level Picturehouse; there's also tree-lined London Fields, and the market, bars and restaurants of Broadway Market, just a stroll away. Further west is Dalston, long-time home to a large Turkish community. There you find the cutting-edge Arcola Theatre and experimental music venue Café Oto. Wherever you go in the area, you won't be far from a great bar, a good meal and a fun night out.
Best Places to Stay in London - Hackney & Dalston Holidays – Accommodation and Places to Stay in London - Hackney & Dalston I Cool Places
Best Places to Stay in London - Hackney & Dalston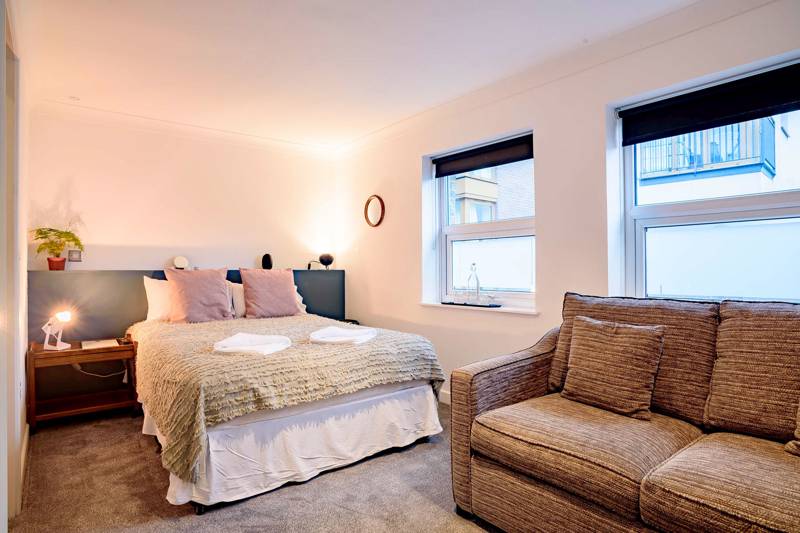 i
Holidays in Hackney
Holidays in Greater London
Holidays in South East England
Hackney & Dalston's eating scene is diverse and delicious. The long-standing Vietnamese and Turkish communities provide great restaurants, and there's been a more recent rash of great little coffee shops, where the brews and the baking are second to none. The area is not shy of stylish places that offer more substantial meals however. You'll find a handful of bars and pubs in the area, from gastro-food places to traditional boozers, and there are a couple of venues, too, that are great for alternative music. All in all, this north london spot is a thriving location for good food and drink and, as ever in this metropolitan city, the offerings are extremely diverse.
Hackney & Dalston features two great and very diverse markets, one an upmarket foodie favourite, the other a more down-to-earth – and much cheaper – old-timer. There is also an array of independent stores, and even one designer sales outlet, which draws discount-hunters from far and wide.
Hackney isn't really a place in which to go sightseeing, although spacious Victoria Park and bucolic Hackney City Farm offer a dose of the outdoors, while Tudor Sutton House is a rare historic Hackney property. The district is a hotbed of traditional and more way-out entertainment, with its traditional music hall and brand-new Picturehouse sitting alongside great music venues that host everything from nightly jazz to experimental music. For most, of course, hopping on the tube or overground at Hackney Central Station and heading into central London is top of the agenda for sightseeing.
Hackney & Dalston, City, London, England, United Kingdom, cool places, places to stay, places to eat, bars, pubs, restaurants, clubbing, hackney empire, walking, sightseeing, gastropubs at London - Hackney & Dalston, London - Hackney & Dalston's Coolest Places to Stay – selected by Cool Places