It goes without saying that, from time to time, we all look forward to a few nights away from home - and that goes for our dogs too! But with the whole of the United Kingdom to choose from, deciding exactly where to staycation with your dog is often the hardest part.
With this in mind, we decided to find out to do some digging… some digging into which dog breeds are proving to be the most popular and which locations around the UK dog owners are looking to visit with their four-legged friends.
Going one step further, Cool Places has also found each dog's 'ultimutt' holiday based on the individual personality traits of its particular breed - whether it be a trip to a historic and charming city or a weekend at the great British seaside.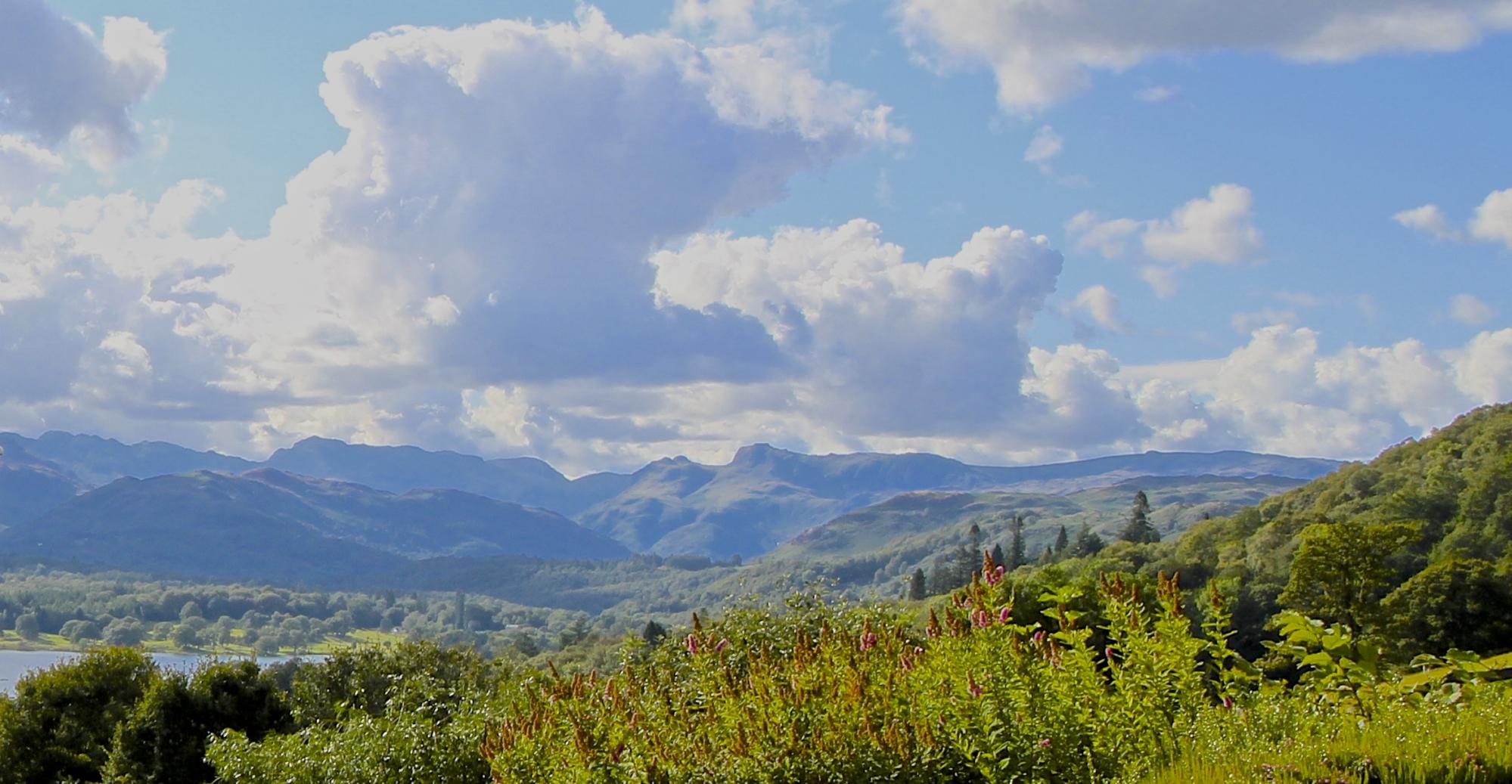 The Most Popular Destinations In The UK For A Dog-Staycation
Last year, it is estimated that some 5.8 million dog owners were planning to take their four-legged friends away with them on a staycation… and these figures are showing no signs of slowing down. In fact, searches for 'last minute dog-friendly short breaks' have increased by 300% in the last 30 days alone, according to Google Trends. With this in mind, we decided to find out exactly where Brits are wanting to holiday with their four-legged friends.
Lake District - 17,950 searches per month
Cornwall - 17,650 searches per month
Norfolk - 10,550 searches per month
Devon - 9,100 searches per month
Yorkshire - 5,600 searches per month
Dorset - 5,300 searches per month
New Forest - 4,750 searches per month
Northumberland - 4,350 searches per month
Cotswolds - 4,350 searches per month
Whitby - 3,550 searches per month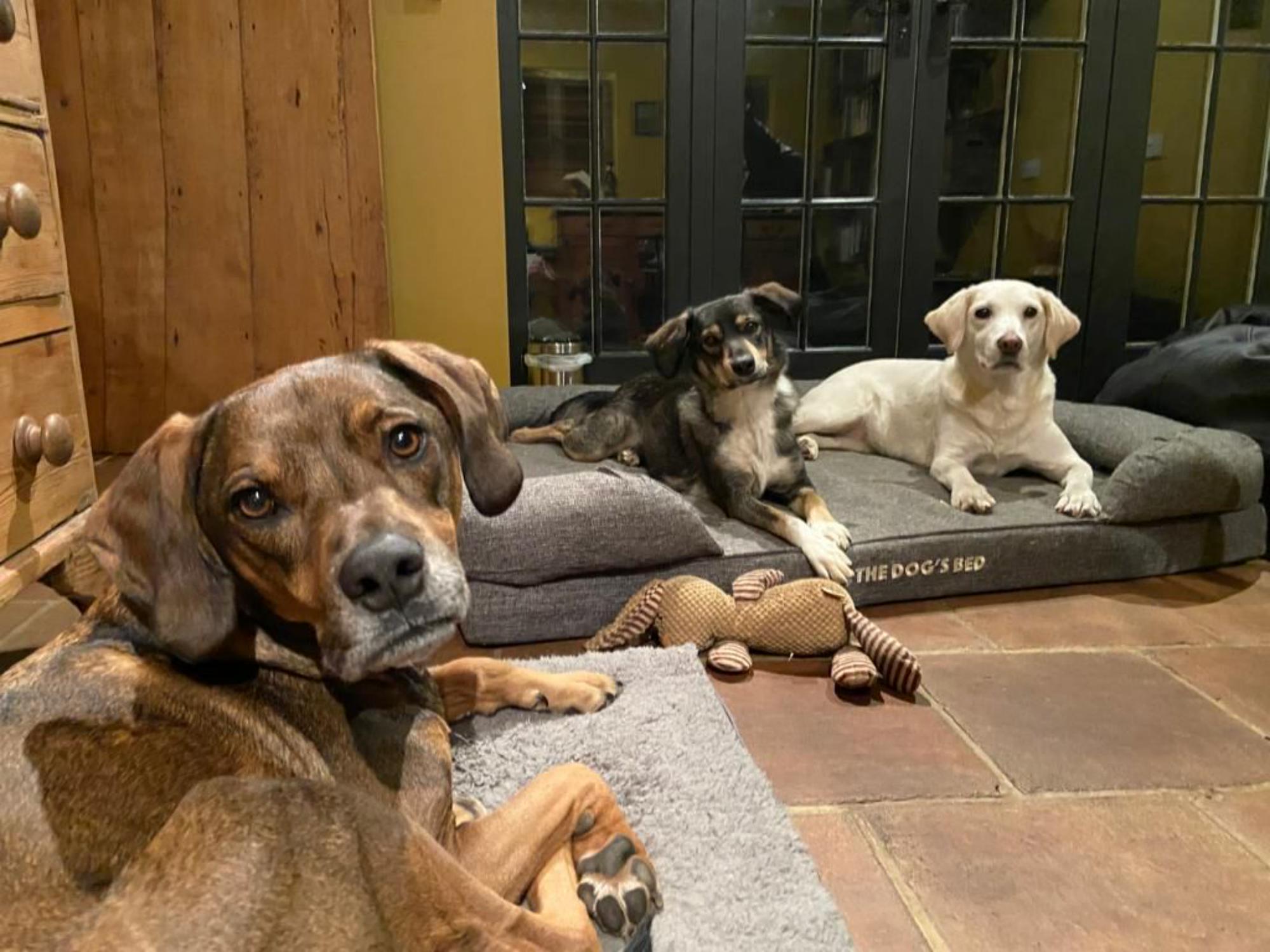 The UK's 10 most Popular Dog Breeds
Over 3.2 million UK households have bought pets since the start of the pandemic according to the BBC and with dog ownership on the rise, we decided to find out which dog breeds are looking to be the most popular using Google search data.
Most Popular Breeds By Searches Per Month
Cockapoo - 231,000 searches per month
French Bulldog - 174,000 searches per month
Cocker Spaniel - 164,000 searches per month
Cavapoo - 162,000 searches per month
Golden Retriever - 157,000 searches per month
Rottweiler - 148,000 searches per month
Chow Chow - 144,000 searches per month
Pomeranian - 142,000 searches per month
German Shepherd - 136,000 searches per month
Shih Tzu - 107,000searches per month
And… the data shows that the nation's most popular dog breed is the Cockapoo, a hybrid breed that has soared in popularity over the last few years. It's not particularly surprising that a breed that tends to adopt the sweet nature of the cocker spaniel and the trainability of the poodle took the top spot.

The second favourite pooch is the small but mighty French Bulldog. The breed requires little exercise and is happy to lounge around with its owner all day, which also makes it a perfect breed for anyone living in an apartment.
Coming in third place is the Cocker Spaniel, which is an ideal breed for active families as not only will they live happily in a busy household, but they love long walks and running around.
The Best Staycation Destination For Each Dog Breed
All with their own personalities and quirks, finding the perfect holiday for your four-legged friend is incredibly important so we've taken the list above and found the ideal holiday for each breed.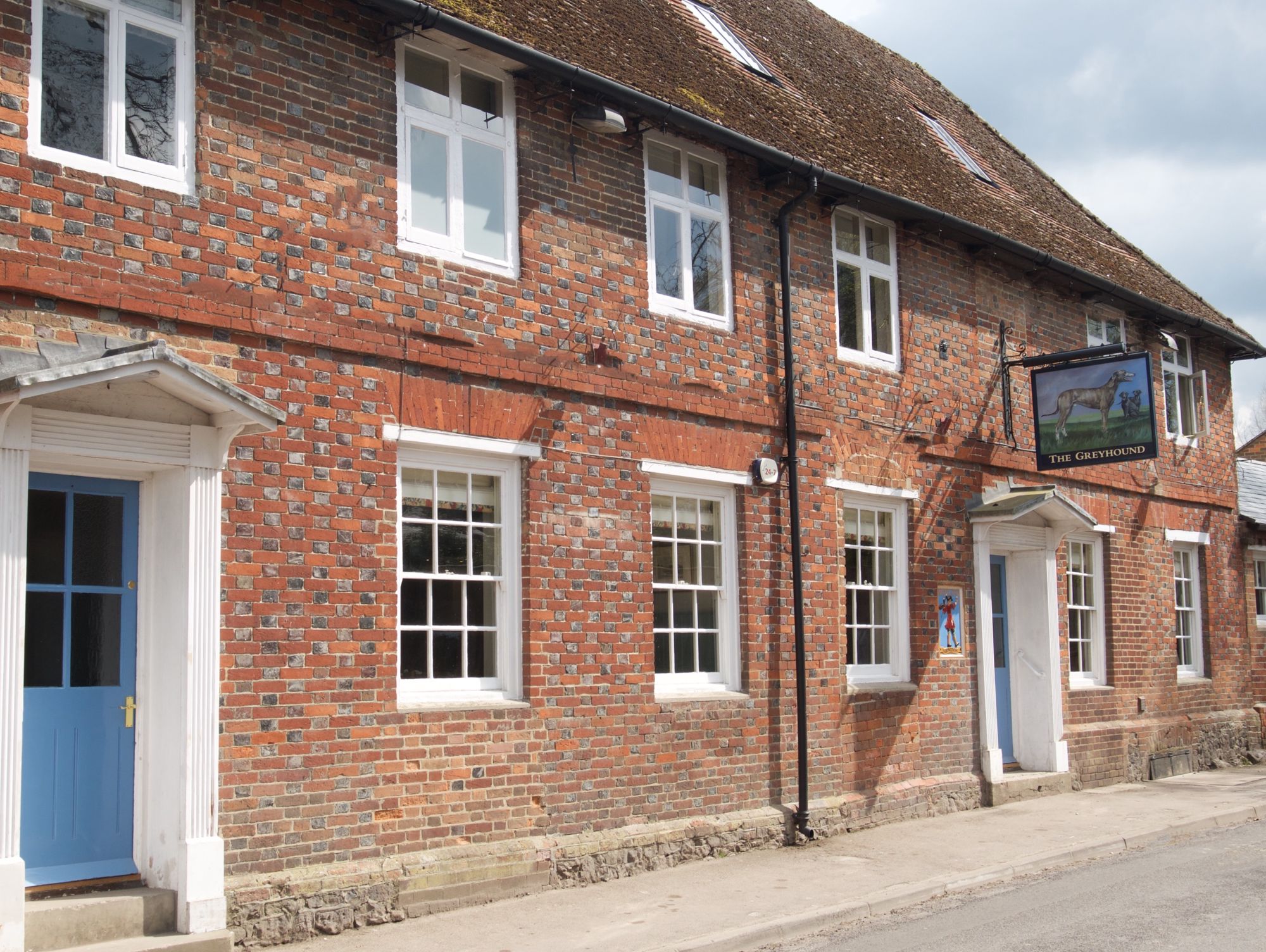 Dog Breed: Cockapoo
Personality Traits: Socialable, fun and enjoys decent walks but can get separation anxiety when left alone
Holiday Suggestion: The Greyhound Inn, Oxfordshire
The Greyhound is a Grade-II-listed Georgian property that is ideal for a weekend retreat in the countryside. Cockapoos are a super friendly breed so this Oxford pub is the perfect getaway as they're guaranteed lots of pats and fuss from fellow guests and pub-goers alike. The location is also great for walkers, and active Cockapoos, with both the ancient Ridgeway National Trail and the Thames Path being close by.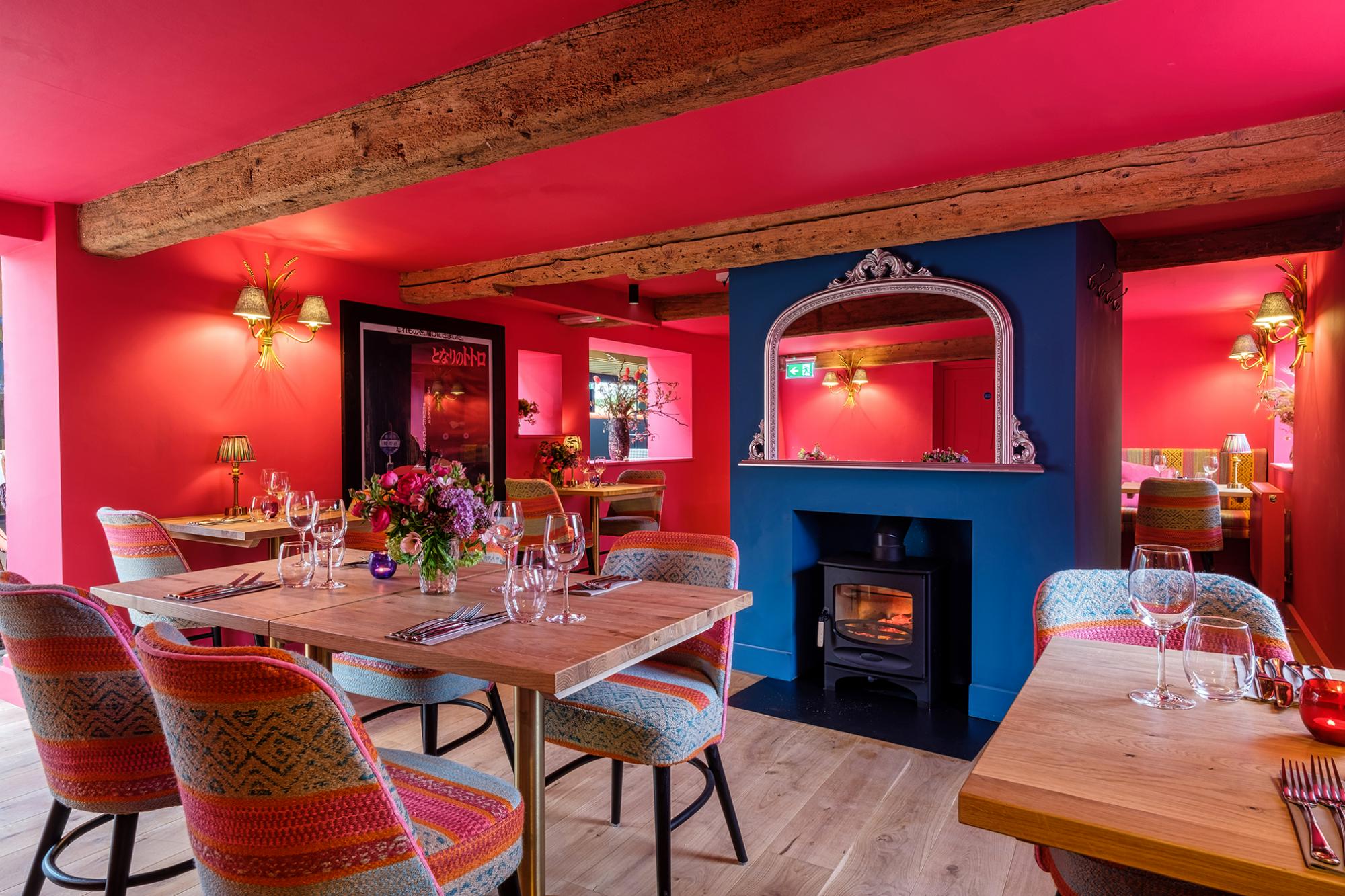 Dog Breed: French Bull Dog
Personality Traits: Loves attention, doesn't require a lot of exercise and is happy to just relax
Holiday Suggestion: The Carpenter's Arms, Cambridge
The Carpenter's Arms is located in the pretty village of Great Wilbraham, Cambridge and is the ideal place to take a French Bulldog. Why? Well, the boutique pub with rooms is popular with both local drinkers and diners and out-of-towners looking for a countryside escape, meaning the breed will get all of the attention it loves. The Carpenter's Arms is also decorated in such a way that guests might not want to bother exploring outside its walls, although the village of Great Wilbraham, and neighbouring Little Wilbraham and Six Mile Bottom, is delightful should Frenchies and their owners fancy a mooch.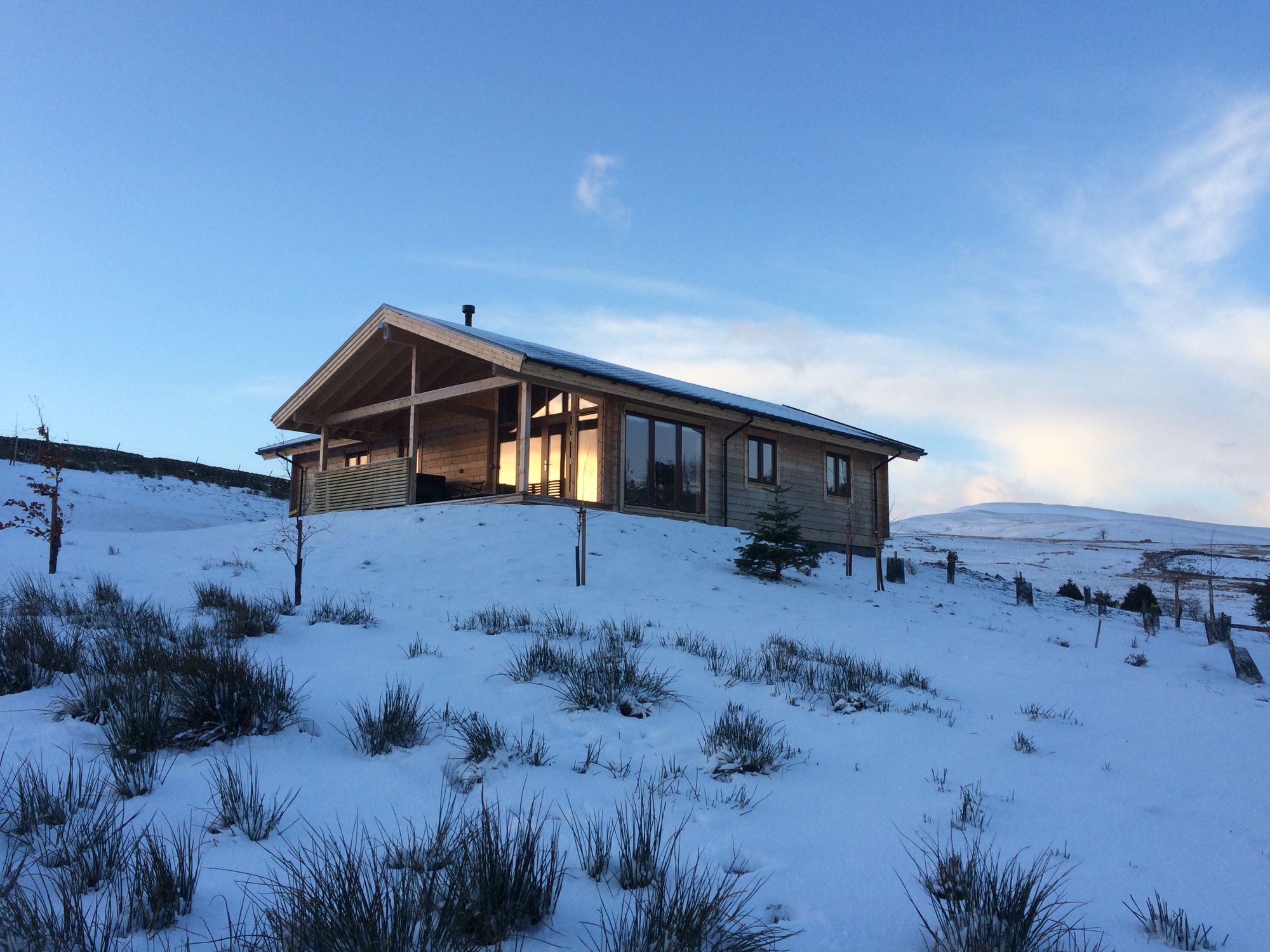 Dog Breed: Cocker Spaniel

Personality Traits: Sociable, friendly and loves long walks that include a swim
Holiday Suggestion: The Lodges at Artlegarth, Lake District
The Lake District is an area of majestic beauty, a place that visitors flock to, and a place that is perfect for Cocker Spaniels. As the name suggests, it's full of beautiful lakes for this breed to take a dip including Lake Windermere, the largest lake in England. And as for where best to rest your head (and paws), the Lodges at Artlegarth are ideal, offering guests their own hot tub to unwind in and its location at the foot of the Howgill Fells is perfect for four-legged friends.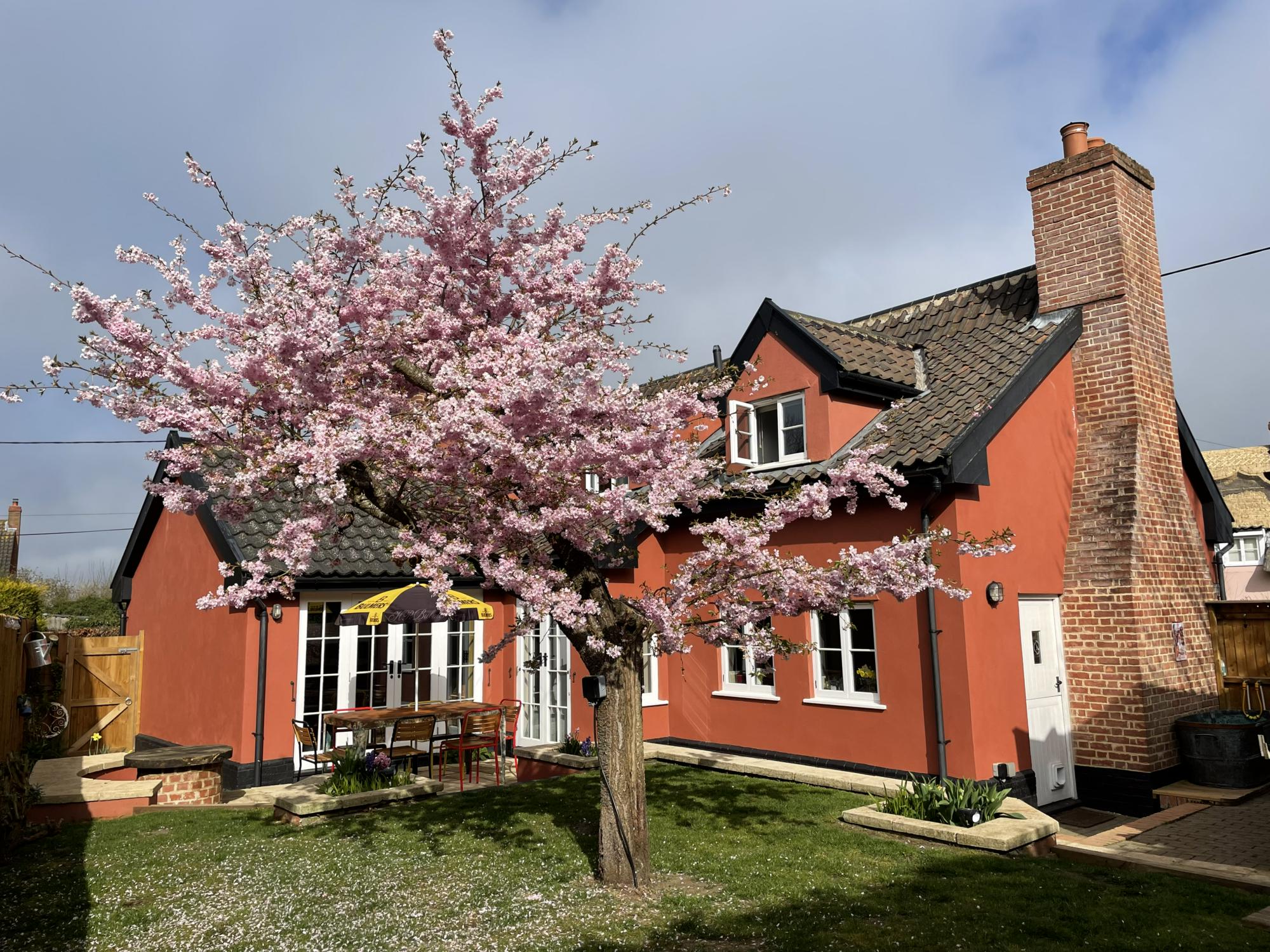 Dog Breed: Cavapoo

Personality Traits: Goofy, fun and requires moderate, but not excessive, exercise
Holiday Suggestion: Half Moon Lane Cottage, Bury St. Edmunds
Half Moon Lane Cottage is an old country cottage on the edge of the Waveney Valley, with a tad higgeldy-piggeldy charm that matches the fun-loving nature of the Cavapoo. The breed will feel right at home racing around its fully-fenced garden before heading out to explore the nearby dog-friendly beaches on the Suffolk coast. Owners will particularly enjoy the dog-friendly pub and microbrewery in the local village.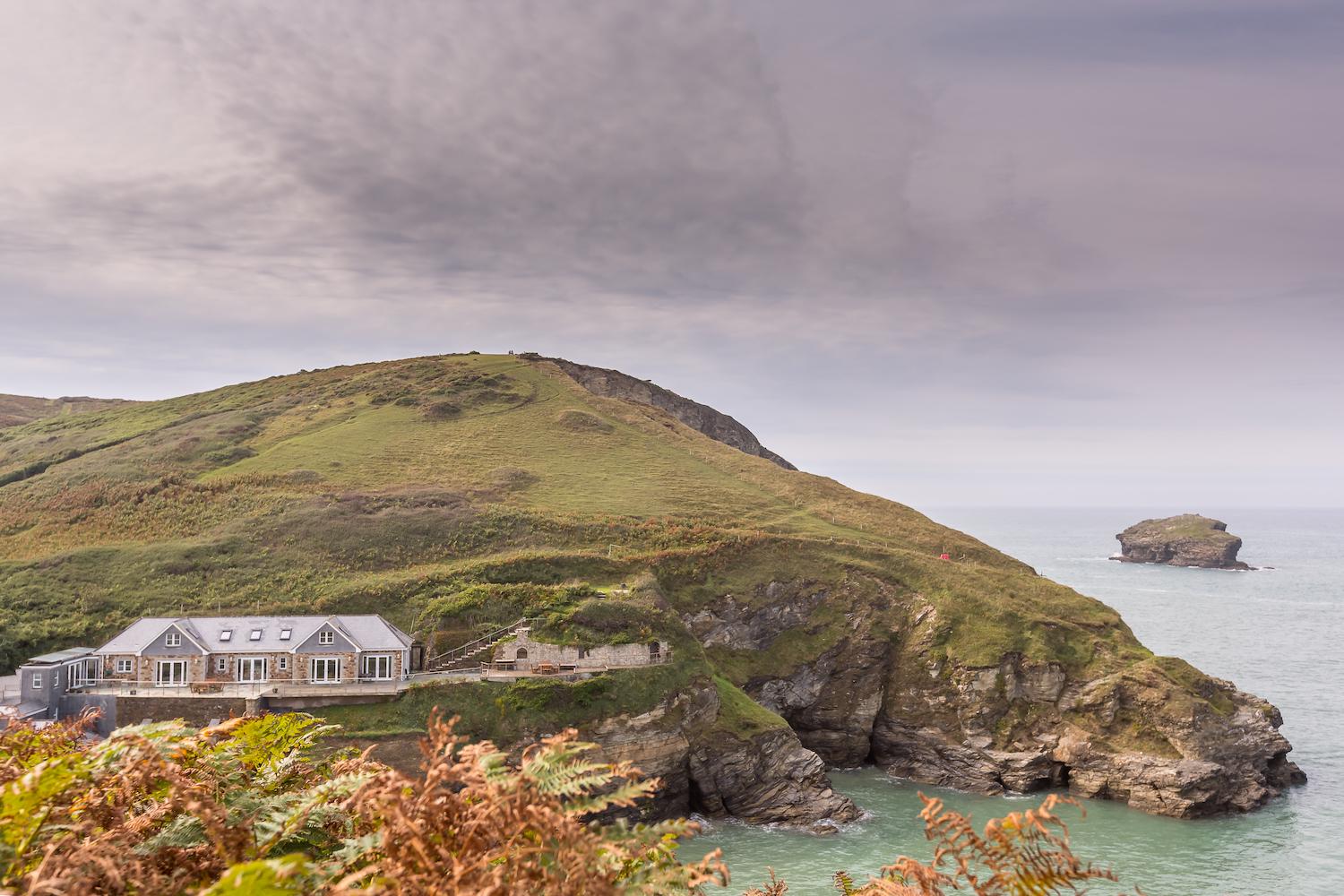 Dog Breed: Golden Retriever
Personality Traits: Very friendly, playful, loves long walks and playing in the water
Holiday Suggestion: Smugglers Cove, Cornwall
Quite honestly, it would be hard to imagine a more perfect place for a breed that loves the water. Midway between St Ives and Newquay, Smugglers Cove is perched just above the waves at Portreath beach. Golden Retrievers will love standing on the 70m balcony that runs right around the property and gazing out onto the sea, beach and surrounding coastline that they will spend the day exploring. Owners will be glad to know that there is an outside shower for rinsing off sandy doggies after a trip to the beach.
Dog Breed: Rottweiler
Personality Traits: Very active, loyal and protective by nature
Holiday Suggestion: High Park, Herefordshire
High Park is a two-bedroom cottage located deep in the Radnorshire Hills on the England-Wales borders, and with no closeby neighbours, it is the ideal property for owners of Rottweilers who can sometimes get a little protective over their surroundings. The active breed will also enjoy staying close to the Black Mountains and Brecon Beacons National Park, which they will be able to explore with their owners during their stay.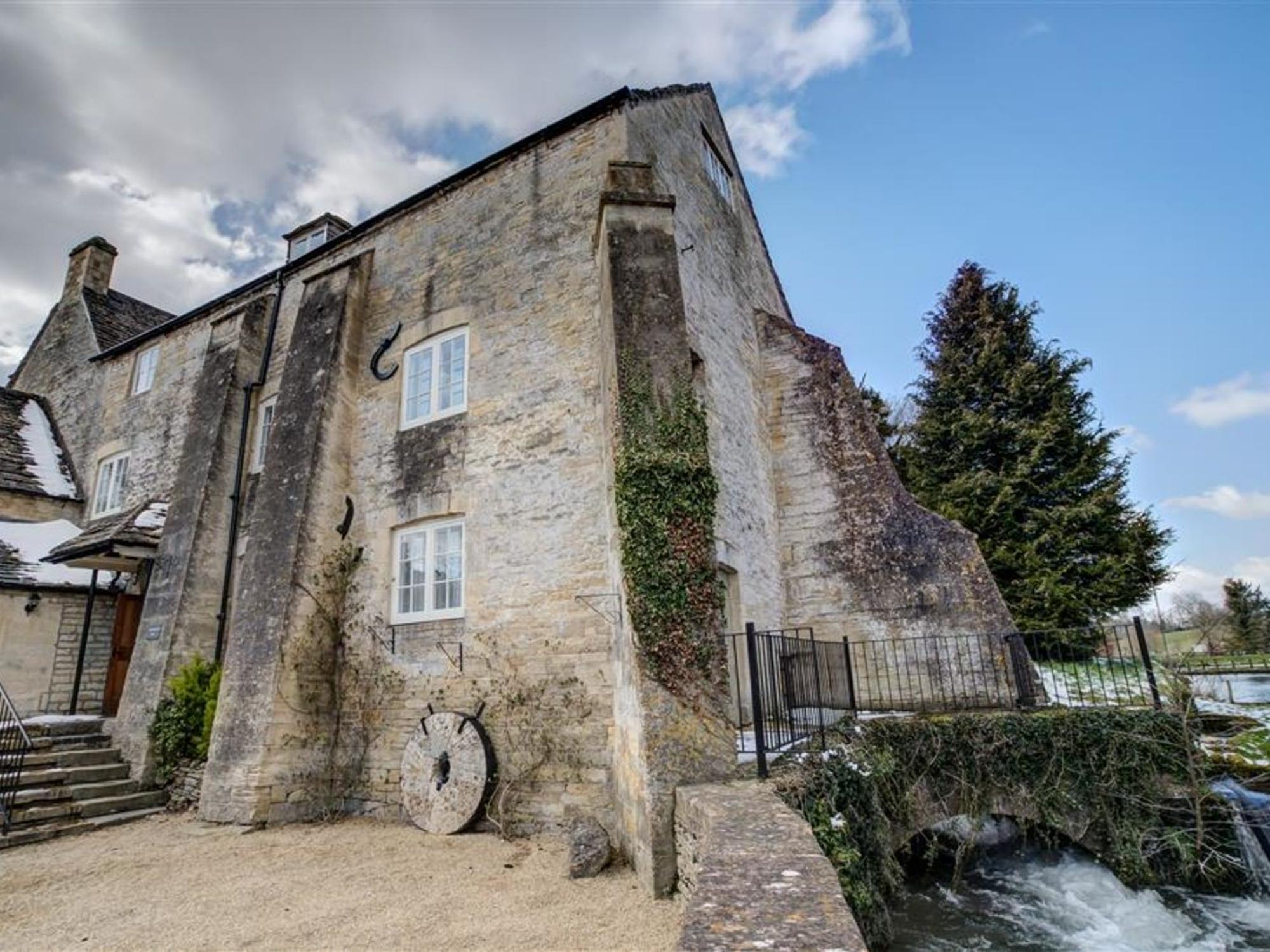 Dog Breed: Chow Chow
Personality Traits: Independent, charmingly aloof and happy to be alone
Holiday Suggestion: Arlington Mill, Gloucestershire
Arlington Mill is a former corn mill in Bibury, Gloucestershire, that offers guests five bedrooms brimming with history and charm. This is the ideal property for Chow Chows, a breed that doesn't crave physical attention like others. Partial to some alone time, Chow Chows will be right at home in this property as it offers four floors for them to explore. Owners can make the most of their dog's home comforts and explore the selection of shops, pubs and tea rooms in the local village and the nearby market town of Burford.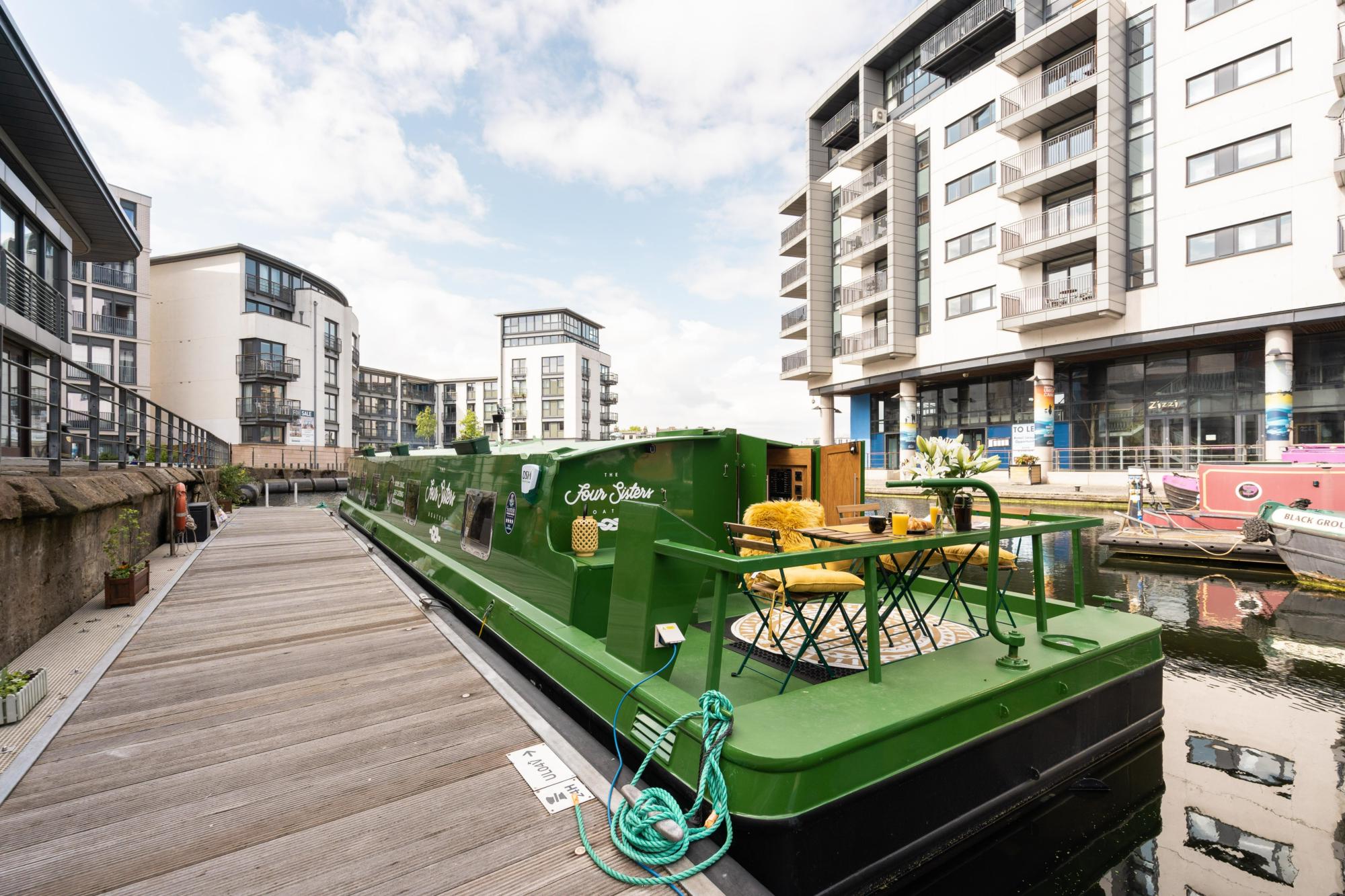 Dog Breed: Pomeranian
Personality Traits: Vivacious, friendly, and requires little exercise
Holiday Suggestion: The Camillia Boatel, Edinburgh
The Camillia Boatel is a unique place from which to enjoy the best of Edinburgh and one that the Pomeranian breed will particularly enjoy. Moored in the Lochrin Basin in Edinburgh, the wide-beamed barge is rather eye-catching in its dark green hue and certainly stands out from its neighbours - something that the vivacious breed will love. The deck is a perfect place to sit in the evenings and take in the waterfront, owners over a glass of wine in the evening and four-legged friends over a tasty bone.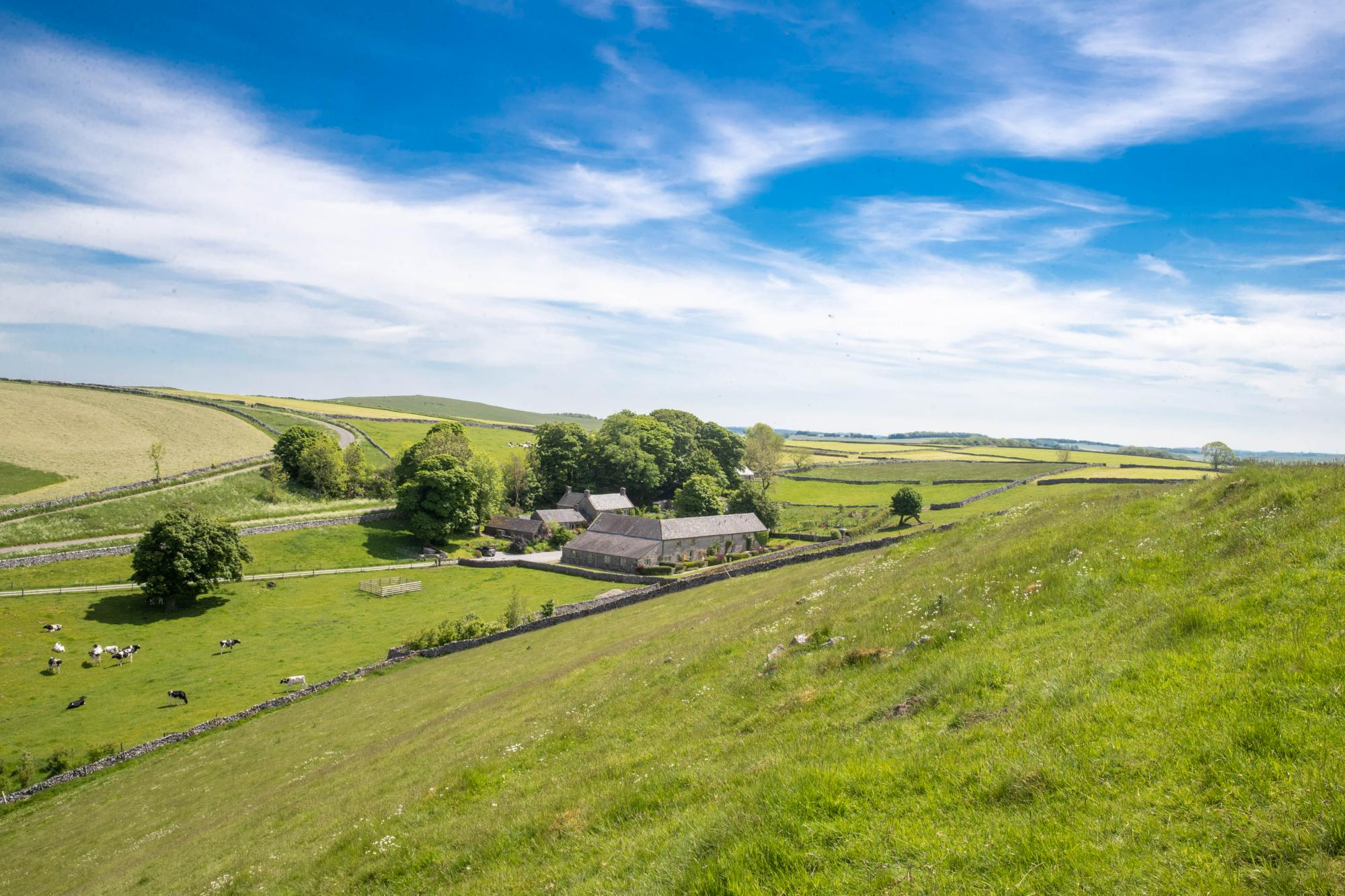 Dog Breed: German Shepherd
Personality Traits: Loving, love lots of exercise and exploring
Holiday Suggestion: Wheeldon Trees Farmhouse, Peak District
The charm of an old farmstead combines with the conveniences of modern life at Wheeldon Trees Farmhouse in the Peak District. Situated high in the countryside of the Upper Dove Valley, Wheeldon Trees Farmhouse is a place that can be enjoyed by up to six guests and is ideal for German Shepherds. Why? The property offers incredible walking routes right from the doorstep in the landscape of limestone crags and rolling dales. A breed that loves to explore, German Shepherds will enjoy the hike straight up the nearby hill, High Wheeldon, and owners will relish the panoramic of the national park from the top.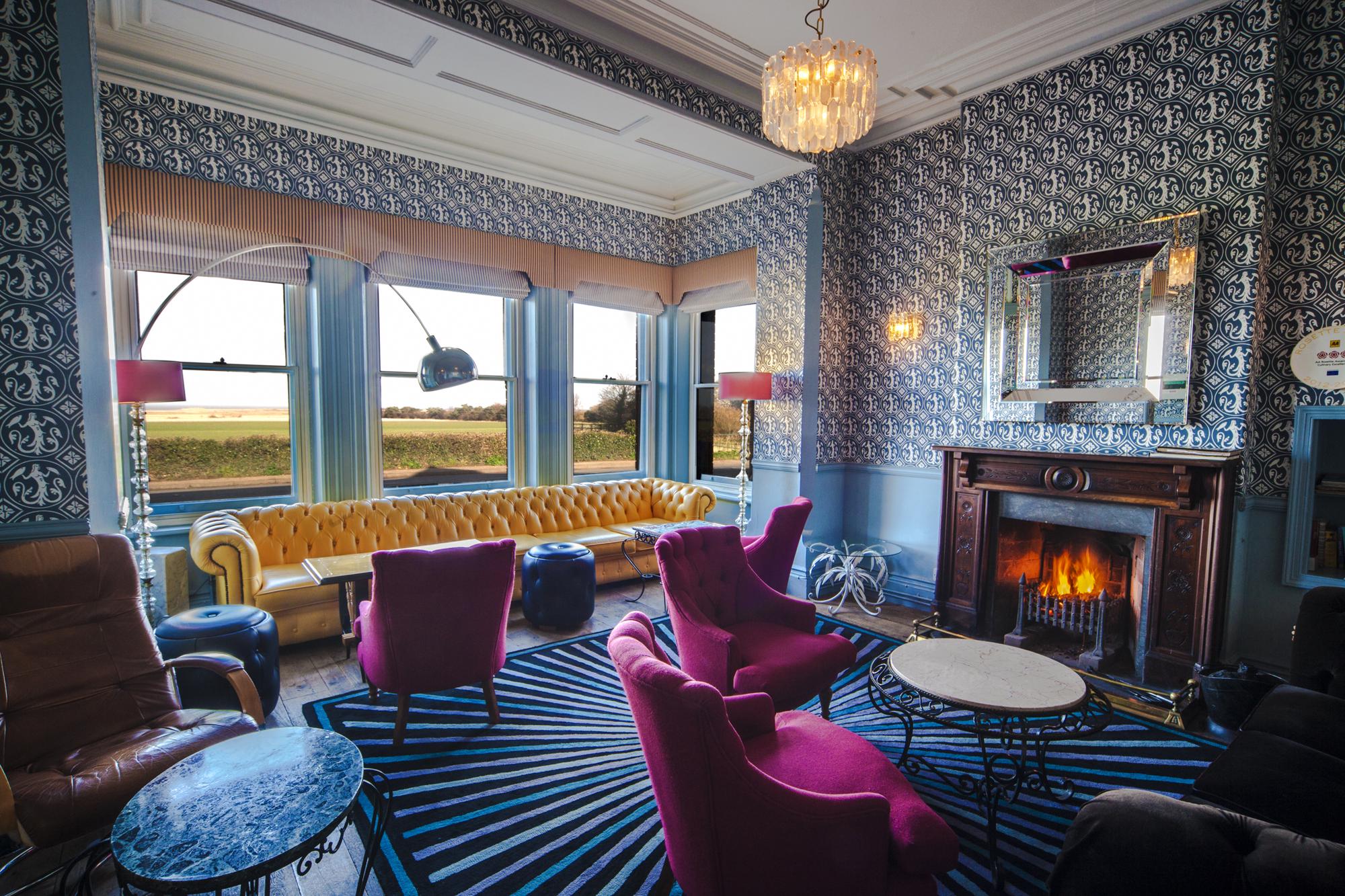 Dog Breed: Shih Tzu
Personality Traits: Affectionate, relaxed and has perfected the role of 'lap dog'
Holiday Suggestion: Titchwell Manor, Norfolk
Looking out over the coastal salt marshes, Titchwell Manor is a comfortable and stylish place to enjoy the North Norfolk Coast, ticking all the right boxes for a short break - particularly anyone travelling with a Shih Tzu. A breed that has perfected the role of a lap dog will love being greeted on arrival with their own bed, towel and biscuits. Humans will love being greeted with the option of in-room massages and holistic therapies!
10 Tips For Travelling With A Dog, Based On Search Data
       1.  How to choose the best type of holiday for your dog?

Based on our recommendations above, you can easily find the best type of holiday that suits both you and your dog. If your chosen breed isn't on the list, it might be best to do some research to find out what personality traits your pet has, although, it is likely that you are already aware after spending so much time with them!
Knowing their personality can help determine their likes and dislikes, this can then assist you in narrowing down your choices, to ensure that you get the best spot for you and your four-legged friend. Finding locations where you can take your dog everywhere, to help with separation anxiety and easy access to grassy areas for toilet breaks, are some things to look out for.
       2.  What types of travel can I do with my dog?
There are many types of travel that can be done with a dog in the UK, this can range from travelling by car, ferry, train or aeroplane. Although, it does depend on the transportation company as to whether or not they allow dogs on board, therefore, it is always best to check beforehand.
       3.  How do I safely travel with my dog?
There are many ways to ensure that you travel safely with your dog and it is essential that you use proper restraint when in transit, as this is a legal requirement in the UK. Some of our top tips for keeping you and your four-legged friend safe when travelling are listed below:
Dog car seat that is fastened in place

Dog travel harness that connects to the seatbelt holder

Travel crate

Never leave your dog alone in the car

Pack a travel kit for your dog, things such as toys and blankets can help keep them calm or occupied whilst travelling

Stop for regular toilet and water breaks

Keep your pet's documents with you whilst travelling, in case you need a vet or need proof that you are the owner

Don't let your dog travel with its head out of the window, although this looks cute, it can cause distractions for the driver and can be dangerous for the dog in case of an accident.
       4.  How do I travel long distances with my dog?
When travelling long distances with your dog, it is important that you follow all the steps above to ensure that your furry friend is properly restrained and safe whilst in transit. It is also essential that you ensure that your dog remains hydrated when travelling long distances and has regular breaks to go to the toilet. This prevents your pet from becoming stressed and any potential accidents on the journey!




       5.  Are long car journeys bad for my dog?
Long car journeys are fine for dogs as long as proper care is taken and provided they are used to travelling beforehand. Just like leaving them at home for long periods of time can be bad for them, it is the same when they are taking a long journey. Ensuring that they have regular breaks to go to the toilet, stretch their legs and always have water available can help ease the journey for your pet.
If your dog is particularly anxious about travelling, it is probably best to avoid long car journeys, as this could only increase their stress further. First start by doing shorter journeys frequently, to help them become accustomed to travelling. 

       6.  How do I stop my dog from getting travel sickness?
Dogs can get travel sickness just like humans, sometimes this can come from anxiety with travel if they haven't been exposed to much beforehand. There are a few ways in which you can avoid travel sickness, some of which depend on whether the travel sickness comes from stress or general motion nausea, here are a few of our top tips to get you started:
Get your dog used to small journeys before your holiday

Avoid feeding 12 hours before travelling

Take a blanket or toy with them that smells like home - this will help keep them calm

Use a dog car seat or travel crate, this can help create a 'safe' space for them

Calming herbs - these can be found in most pet stores

Anti-sickness medication, which will need to be prescribed by a veterinarian

Anti-anxiety medication, which will need to be prescribed by a veterinarian and should only be used for extremely stressed pets
       7.  How do I protect my car when travelling with my dog?
When travelling in a car with your dog, you probably want to make sure that your seats are protected to prevent dirt or damage, which comes with the territory of owning a dog!
With an array of great products on the market to help keep your car clean and fresh, you don't have to worry about any mess from your dog when taking them on holiday. Pet shops and car stores stock car covers for all seats as well as boot covers. Alternatively, a blanket or towel over the seats or in the boot will help prevent wear and tear and also provide a comfortable spot for your dog to relax whilst on the journey.
       8.  How do I keep my dog entertained when travelling?
As you are probably already aware, dogs can become easily bored, with travel being no exception. To ensure that your dog remains entertained whilst heading to your holiday destination, it might help to pack their favourite toys for the journey. If your dog isn't interested in toys, having someone sit in the back for company can help keep them distracted whilst you travel.
However, be careful not to take any toys that could present choking hazards whilst travelling and ensure that they are never left unaccompanied with toys in the car.
Ensuring that regular breaks are taken to walk and allow your dog to relieve themselves, will also help prevent boredom whilst on your travels.

       9.  What to pack for your dog when going on holiday?
Just like us, our furry companions also need their own bag to take on holiday, to ensure that they have all the essentials whilst travelling. Here are a few recommendations that can help assist when knowing what to pack for your dog:
Collar and lead

Dog poop bags

A tag for the collar with your contact details on

Sunscreen (many dogs with lighter skin or pink noses can get sunburnt if they are exposed for too long)

Favourite toys

Treats

Food, water and bowls

Towel or blanket

Any medication (if required)
       10.  How do I know if a hotel or holiday rental is dog-friendly?
With so many of us now travelling with our beloved pets, holiday rentals are becoming more accommodating to those taking a trip with their dog. In order to know for definite, it is best to check their website or ring ahead of booking, to check that they allow dogs on their premises.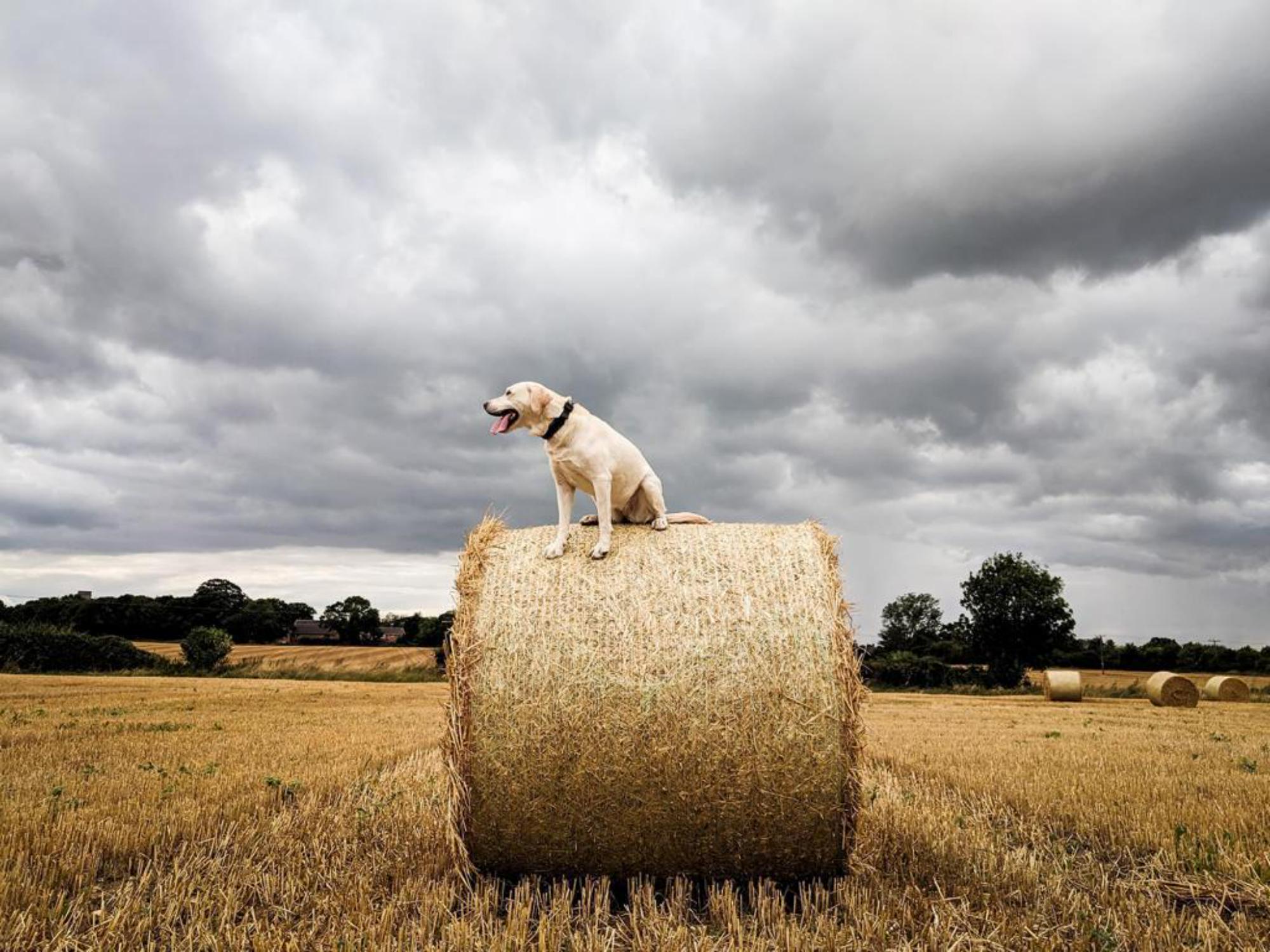 Methodology
To find out the most popular dog breed in the UK, we first created a list of over 200 popular dog breeds, which were taken from several high-quality sources. We then scanned this list through Ahrefs to find the average monthly search volume for each breed in the United Kingdom. The 'most popular' list then was formed by rankings these breeds by their search volumes.
For the most popular dog-staycation destinations in the UK, we searched the term 'dog friendly' in Ahrefs, creating a list of any search terms that related to going on holiday and included a location. The totals of destinations mentioned in the list were then added together to find the destination with the most search volume.
Finally, for the 10 Tips For Travelling With A Dog, we looked at searches on both Ahrefs and Answer The Public related to travelling with a dog and pulled out the topics that came up the most. The search volume data used shows how many times per month, on average, people search for the phrase.
Data correct as of April 2022.

A full dataset and source list are available upon request.