There's something special about the winter walks, especially during the Festival Season when you're walking off a good lunch with the family in tow just as the light begins to fade.  We love the crunch of frost beneath our feet, the bare trees and brights in the distance welcoming us home. Here's some of our favourite places to go walking just in case the fancy takes you.
Photo from Kew Gardens.
Kew Gardens Lights Trail - London
For an excursion close to London, and a blend of both nature and Christmas, there couldn't be a better option than Kew Gardens! Not only are their gardens huge enough to get lost in and featuring incredible biodiversity, but every Christmas they host their Christmas light trail! It is what it says on the tin, a beautifully lit route around the gardens, bringing some magic spark to the trail. They even have food and drink vendors along the way!
Head to the big smoke this winter! Check out our
guide to London
to find your perfect stay in the buzzing, bustling Capital.
Malham Tarn - Yorkshire
For those in Yorkshire, we can imagine it gets tiring to constantly hear only about the Yorkshire moors, and not some of the other gems lurking about the county. Well, we've come across one we'd love to show you too! Malham Tarn is a glacial lake and stunning 5.5 mile walk through forest, fields, hills and passes by incredible scenes such as a Roman camp and the glacial lake itself. On a scale of 'I'm in a movie scene' to 'I've stepped back in time', we're not sure where you'll fall - but you'll be delighted at the scenes on this walk!
Take a look at our
guide to Yorkshire
 (or would 'the Yorkshire's' be more accurate, as this guide encompasses all of the Yorkshire counties!) to find yourself a base from which to explore this festive season!
Photo from Countryfile
Holkham Beach  - Norfolk
Enjoy the stunning Norfolk coast with beaches, sand dunes, salt marshes, flora and fluana and mudflats a-plenty. You can find hundreds of walks throughout the Norfolk coast, but Holkham Beach is one of our favourites, still with plenty of different length walks to choose from, and we think there's something particularly special about the beach and sea on a cold Winter's day.
Norfolk is home to tonnes of great places to stay, so check out our full array
here
.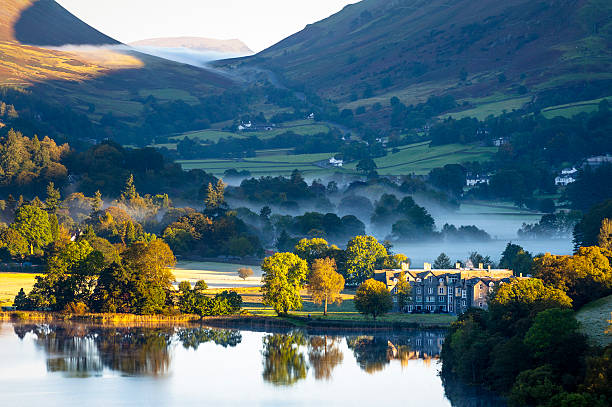 Grasmere - The Lake District
We know you know about the Lake District but do you know about Grasmere? The Lake District is so full of incredible walks, scenery, villages and, er, lakes, that it can be hard to know exactly where to go and when. Well, Grasmere could be the perfect location for your Christmas getaway. Not only is it a quaint and historic little town to explore, and of course there are dozens of fantastic walks just outside your door, but it's actually home to England's most famous Gingerbread shop!
Sarah Nelson's Grasmere Gingerbread
was established in 1854 and is an absolute treat, and perfect for a Christmas snack too.
Check out our
Guide to the Lake District here
for a whole range of accommodation throughout the national park. Or, head straight to Grasmere and stay at
The Yan
for a boutique stay with close access to your gingerbread dreams!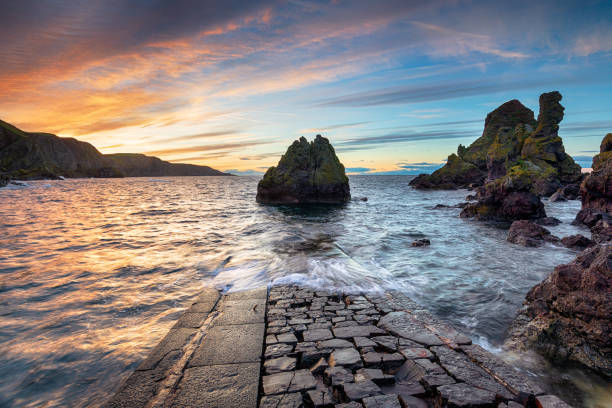 St Abb's Head - Scotland
In Berkwickshire sits the stunning St Abb's head. It's cliff top nature view, and boy is it beautiful. There's maybe no better time to visit than with the winter sun, soft fog and sparkling frost. There are plenty of walking options around the area, but one of our top picks would be a 2-3 hour coastal circuit, giving you panoramic sea views and salty air, and concluding at St Abb's head for the big event. If you're lucky you'll even see dolphins! Only an hour(ish) from Edinburgh, you could combine a city trip with a nature excursion for the ultimate Christmas getaway.
If you're looking for Edinburgh stays, check out our
guide to Edinburgh
. Or, take a look at
94DR
- a stunning Edinburgh townhouse, sleeping up to 12 people comfortably and still with space for getaways over Christmas or New Year.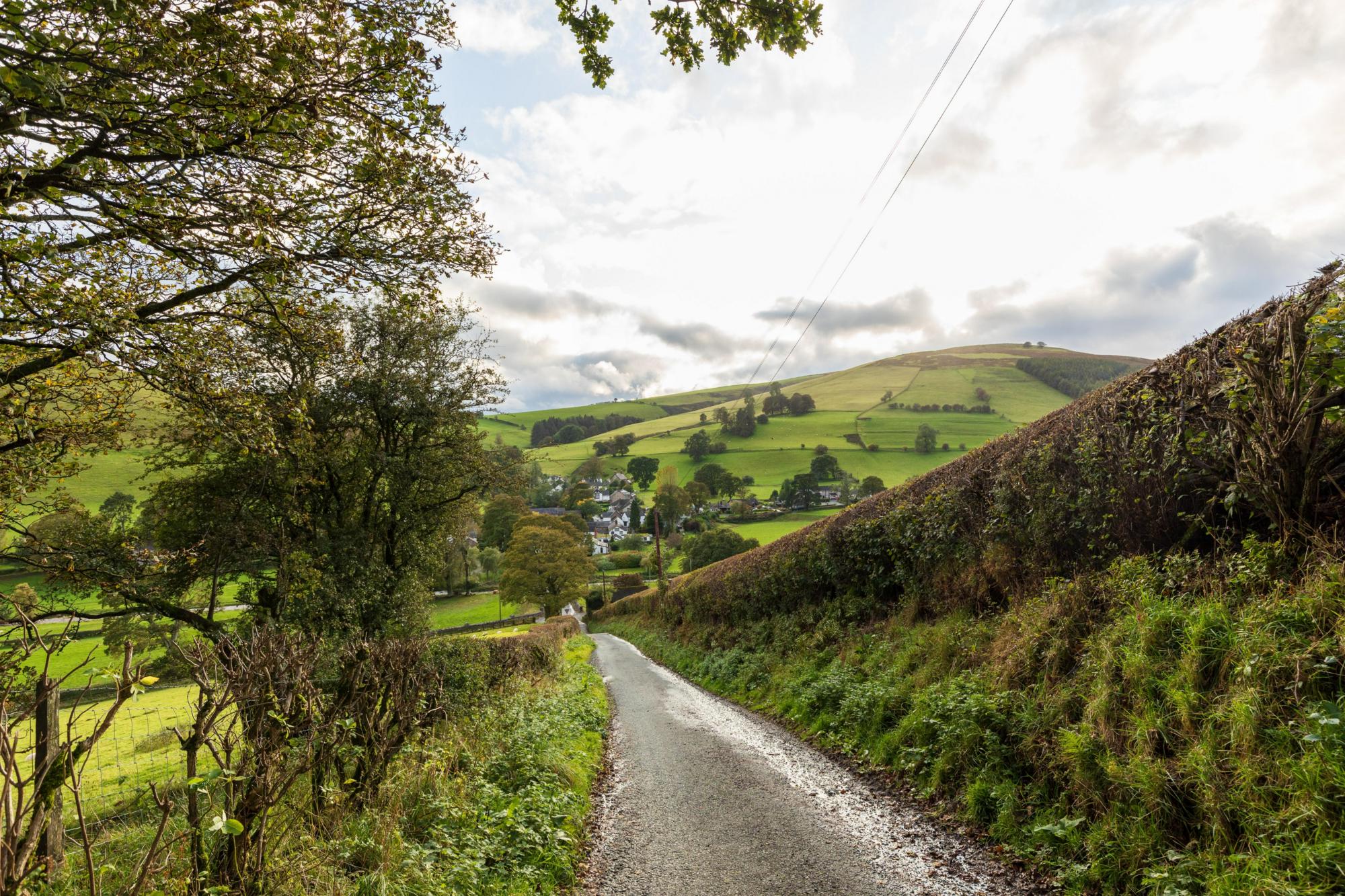 Wrexham - Wales
Wales has more to offer than just Snowdonia or the Brecon Beacons (although both of those are unmissable natural parks!). Have you been to Wrexham? An underrated and understated town in North Wales, Wrexham is a bustling market town with close access to dozens of fantastic walks and the stunning Ceiriog Valley.
Adventure Tours and the West Arms have come together to design festive walking getaways in North Wales, so check them out for a specially designed restful festive walking experience. Take a look at the West Arms
here
, and head to their website for more information about their walking experience.