The West Arms
01691 600 665 Llanarmon Dyffryn Ceiriog, Wrexham LL20 7LD
16 Rooms & Suites

Luxury Gastropub
A super-inviting pub with comfy rooms and terrific food in majestically rugged surroundings
In such majestically rugged surroundings as those around Llanarmon Dyffryn Ceiriog (or Llanarmon DC as most people thankfully abbreviate this charming but lengthily-named village) this whitewashed old inn gently comes as a very welcome surprise. Dating back to the 16th century, a one-time haunt of cattle drovers, Nicky and Mark Williamson took it over a couple of years ago and have devoted bundles of attention since then to bringing it bang up-to-date. The result? A fabulous gastropub with rooms that you won't want to leave!
The beamed interior is super-inviting, with a snug lounge with a wood-burning stove and a more formal slate-floored dining room with an inglenook fireplace, whilst at the back the wide grassy beer garden is almost the only level ground around beneath the Berwyn Mountains' undulating uplands. Of the 15 bedrooms, there are 'Character' rooms, with big old beams, king-size beds and views over the village, newly refurbished and slightly more contemporary 'King Valley' rooms, with super-king-size beds and offering wonderful views over  the mountains; and 'Classic' rooms either in the main pub or the converted stables; they also have rooms with one double and single for small families, and couple of suites. The Bunny Warren Suite is quirkily spread over three levels and has a chunky brace of timber encasing the sleeping area, while the beamed Howard Room is centred around its amazing four-poster king-size bed. But you can find beams, fireplaces, beautifully exposed stonework and gorgeous countryside views throughout all accommodation. And all the rooms come with en-suite bathrooms, wifi, tea and coffee, telephone, hair dryer, flat-screen TVs and (in the Character and King Valley rooms) bathrobes. All of them also welcome dogs, which is just as well as you couldn't be in a better location for walkies.
Above all the inn has a reputation for sensational cuisine, and it's nice that the menu mentions by name the people supplying many of the ingredients, confirming that providing food of his quality is a team effort, with a cast of hundreds.  All in all eating here is a celebration of Welsh food: the butchers from nearby Llanrhaeadr provide much of the meat, including succulent Berwyn lamb, and you can supplement that with a divine leek and Caerphilly tart or the pub's own mustard, chutney and churned butter.
As for things to do, just get outside – hiking in the Berwyn Mountains includes walks to the breathtaking Pistyll Rhaeadr waterfall, one of Wales' highest and maybe familiar from the Timotei shampoo advert! Search out also medieval Chirk Castle and Chirk Aqueduct, which carries the Llangollen Canal across the Ceiriog river.
Details
Facilities
Rooms are located either in the original 16th century part of the Inn or to the rear of the hotel with wonderful views of the Berwyn Mountains or the hotel garden.
Guests can choose from a selection of Classic rooms or upgrade to a Character Room, King Valley room or a larger Suite on those special occasions. 
Offering a blend of traditional comfort and warmth with all the facilities you'd expect rooms benefit from en-suite bathrooms, soft and fluffy bath sheets, refreshment trays with an inviting selection of tea and coffee, telephone, hair dryer, flat-screen TVs, central heating and complimentary Wi-Fi. Bathrobes are also offered in Character and King Valley rooms.
Lie back on a traditional brass or even four-poster bed, admire the original oak beams, savour the heritage of a 16th-century building and wake up to a hearty and delicious Welsh breakfast.
Some rooms provide extra beds or are twin-able, making it ideal for small families with children.
Suitable For
Well-behaved dogs are as welcome as people in our rooms at an additional cost per night. 
Pricing
Double rooms from £165 a night including breakfast.
Location
Contact Website 01691 600 665 The West Arms, Llanarmon Dyffryn Ceiriog, Wrexham LL20 7LD
Reviews
Add Your Review
Rated ★★★★★ over 1 reviews
Totally amazing
Beautiful place to escape with your fav people and dogs! Plenty of walks, fresh country air and somewhere not many people have heard of which makes it extra special.
List Your Property
Do you have a Cool Place to stay you'd like us to know about?
List my place
Other Cool Places near The West Arms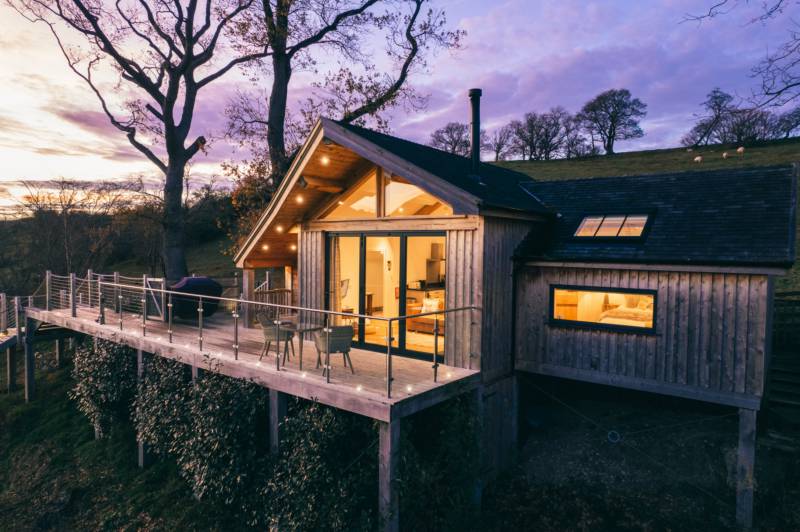 i
Holidays in Welshpool
Holidays in Powys
Holidays in Mid Wales
i
Holidays in Denbighshire
Holidays in North Wales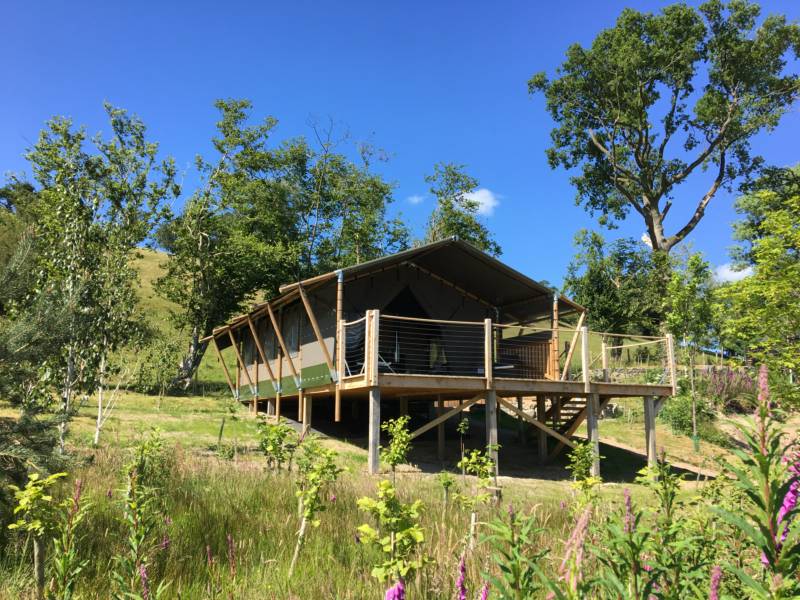 i
Glamping in Welshpool
Glamping in Powys
Glamping in Mid Wales