Netherby Hall
01228 585 137 Netherby, Longtown, Carlisle, Cumbria CA6 5PR
A Cumbrian country estate at your disposal, with beautiful contemporary self-catering and its own gastropub on the doorstep!
Based in the heart of the Cumbrian border country, just a few miles from the England-Scotland border, Netherby Hall was originally a Pele Tower, one of many fortified structures built here in the 16th century for the purposes of defence from border raids. Since then, it has grown into an impressive country house, with numerous additions in various styles and 36 acres of grounds, including pristine lawns, Victorian pleasure gardens and an enormous walled garden that provides fruit and veg for the Hall's estate pub,
The Pentonbridge Inn
. Needless to say, the Hall makes a stunning place to stay, and that's exactly what you can do, in a variety of cottages and apartments in various outbuildings and dotted around the grounds, a perfect complement to the nine luxurious guest rooms at the pub.
The Hall has nine holiday cottages and apartments, varying from the two-bedroom Lodge or Gatehouse at the estate's entrance to four spacious two-bed apartments fashioned out of the former Stables. There's also Gardener's Cottage, which has a lovely beamed kitchen and living space and overlooks the abundant kitchen garden, and a couple of apartments that enjoy lovely views of the grounds and even into Scotland beyond. Most importantly, all nine options have been beautifully converted in a contemporary style and have well-equipped kitchens, open-plan living spaces and comfortable bedrooms with good quality beds and bedding; they also all accept dogs, which is just as well as there can be no better place to holiday with your hound.
Once installed at Netherby Hall you might feel you don't need to go anywhere much, and we wouldn't blame you if you didn't. The hall hosts art exhibitions and other events, and its grounds are a delight. But it would be a shame to come here and not eat or at least have a drink  at the pub, which is only a couple of miles to the north. The Hall is also a potential base for the dark skies and rugged countryside of the Kielder Forest Park a little way northeast, or the Solway Coast Area of Outstanding Natural Beauty just beyond Gretna – or, of course, the peaks and fells of the Lake District, which lies just the other side of Carlisle.
Details
Open
Available all year.
Location
Contact Website 01228 585 137 Netherby Hall, Netherby, Longtown, Carlisle, Cumbria CA6 5PR
List Your Property
Do you have a Cool Place to stay you'd like us to know about?
List my place
Other Cool Places near Netherby Hall
i
Holidays in Carlisle
Holidays in Cumbria
Holidays in North West England
i
Holidays in Cumbria
Holidays in North West England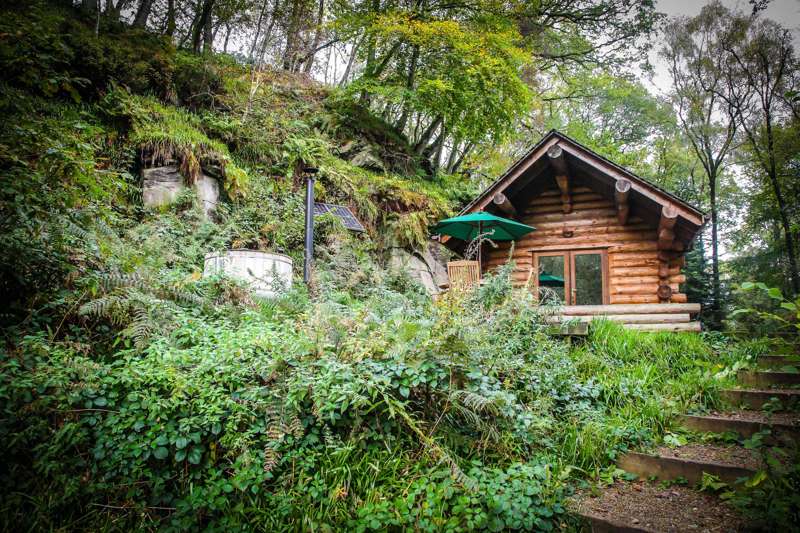 i
Glamping in Carlisle
Glamping in Cumbria
Glamping in North West England